As the holiday season ends, so does the BC.GAME Gingerbread Carnival, which gave its players a chance to win a massive $500,000 worth of prizes! You can read more about it in our previous article here.
What is GB Coin in the BC.GAME Gingerbread Carnival?
The best crypto gaming casino brought the holiday cheer with an interesting twist for their BC Squad! BC.GAME had hidden some Gingerbread for its players to spread cheer this Christmas! It was hidden in the GB coins! (GingerBread Coins). A GB Coin was a token valid for the Gingerbread Carnival event. The top 50 users with the highest number of GB Coins won massive prizes! The BC.GAME Gingerbread Carnival was a huge success. The team thanks all players for participating and supporting the BC.GAME activities. As the event ended, the list of lucky winners was out! The total amount of $500k was distributed among the top 50 winners daily since the event began. The top 50 winners for today won prizes worth $280,000 as the event ended! The top 10 winners are: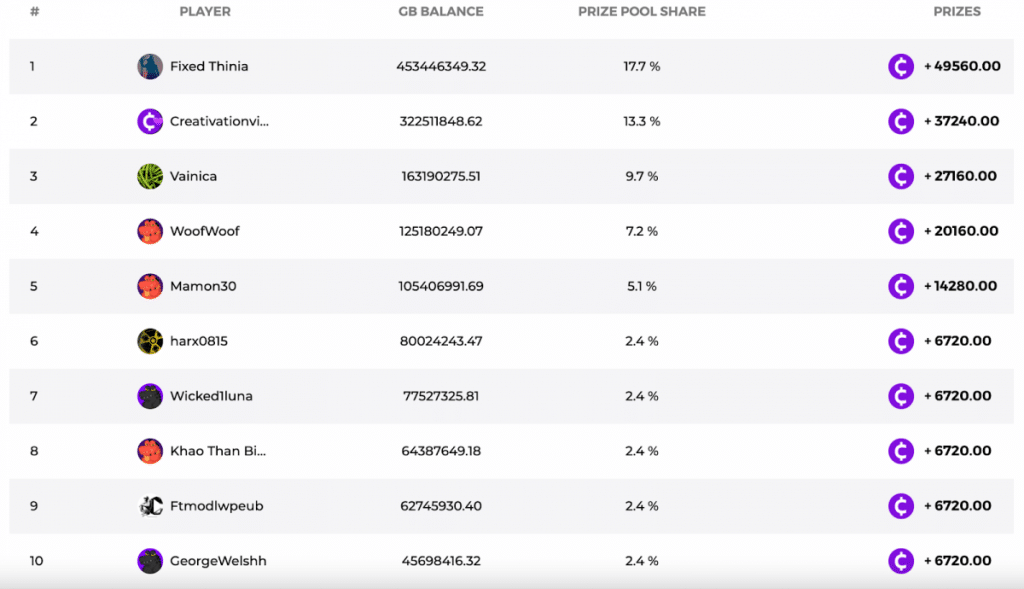 You can view the full list of winners here.
Adidas' Big Move into NFTs
Adidas named it the "Into the Metaverse" project." Its debut weekend generated 11,391 Ether (ETH), worth over $43 million on OpenSea. This collection is in NFTs, with physical versions of the same items on sale. Adidas Originals is a prominent part of the Adidas brand specialising in casual wear and heritage products. Items in this field have a great aesthetic, and Adidas Originals items are chic. They fit perfectly into the NFTs' mould of exclusivity and value. Into the Metaverse is a cool name for the collection to fit into the times. The topic of a Metaverse is immense, with Facebook launching its three-dimensional internet Metaverse.
Blockchain developers are keen on this implementation, with a few metaverse-themed tokens performing well. Accordingly, Adidas Originals has unveiled their virtual wearables in the Sandbox gaming metaverse. Users can redeem related physical products from 2022. Adidas has made a bold move in the NFT scene and will compete with its rival Nike, which has partnered with collectables brand RTFKT. Adidas Originals had become the top trending OpenSea collection at press time. The Adidas Originals NFT "Into The Metaverse" looks like this:
BC.GAME rewards Adidas Original NFTs to Event Winners!
Not only that, BC.GAME surely knows how to end it with a bang! The top 5 winners, as the event ended today, also won the Adidas Original NFTs each! One NFT is priced at 0.9+ ETH at the time of publishing! The top 5 Winners are 1. Fixed Thinia – 49560 BCD + NFT 2. Creativationview – 37240 BCD + NFT 3. Vainica – 27160 BCD + NFT 4. WoofWoof – 20160BCD + NFT 5. Mamon30 – 14280 BCD + NFT Congratulations again to all the lucky winners of the BC.GAME Gingerbread Carnival! Keep an eye out for more exciting events soon!