BC.Game offers a wide variety of games suiting every one's taste and liking! However today we will tell you the top 3 games extremely enjoyed by our players and the reasons why they are a hit!
CRASH
Every crypto casino player knows what Crash Game is! But did you know that BC.Game was amongst the first casinos who launched Crash on their sites?
Whether you aim for 1.01x or strategize for 1000x anything and everything is possible here! The thing that players love the most is that they can hang out with other users as it is a multiplayer game.. making friends and winning money? ; that's something I would bet on ;)!
With the new addition of TrenBall- a version of Crash; BC.Game brought up the excitement factor in the gaming community as you can bet even on Red and win!! Or you can straight away bet on Moon (10x) and claim that moolah!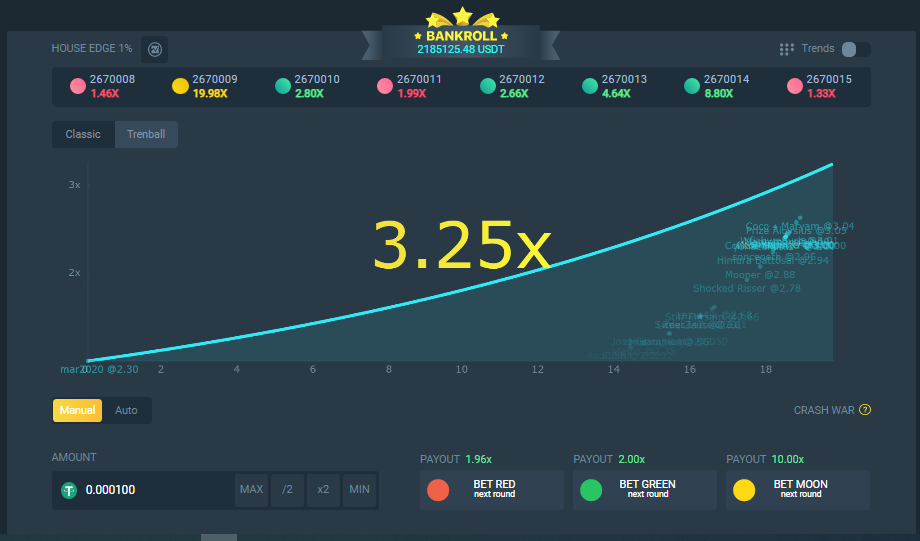 Refer the image above: Imagine hunting moon and getting back to back as seen in the pic ! You would surely become a Star just by aiming for the moon ?
CLASSIC DICE
This game needs no introduction! It is the oldest one in the online casino world. BC.Game brought this on their platform and it was an instant hit! The house edge for this exciting game is only 1%  which is one of the best available ones in the casino world right now!
The other interesting thing is we offer a payout of 9900x ! That is a lot of zeroes! On top of that the 'Turbo Bet' feature; as the name suggests boosts up your bets quickly so you to get all that sweet winnings instantly in your BC wallet 😀
BC.Game believes in letting the good times roll with Godspeed for their players and taking away that wait time to almost negligible!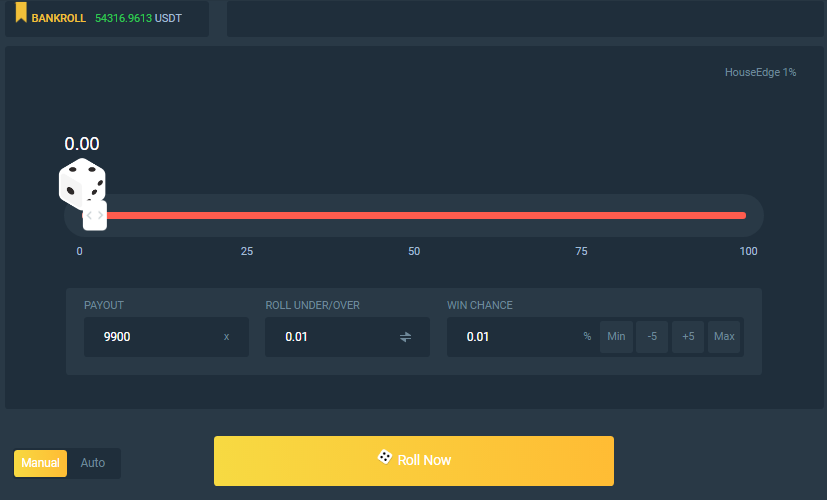 SLOTS
This is one game which every true BC.Game lover enjoys a lot! This is our own creation, our baby so forgive us for being a little biased ? When Slots was initially launched we all were quite anxious as such a game was never seen before on any online casino! But when the players checked it out it was an instant hit!
It is just the right balance of a simple game put together with engrossing gameplay to make it interesting and keeping you on the edge of your seat!
In this game you have to aim to fill up the three towers and reach the action spin! With every bet the chances of reaching the higher multiplier keeps on increasing bringing you that closer to a Big win!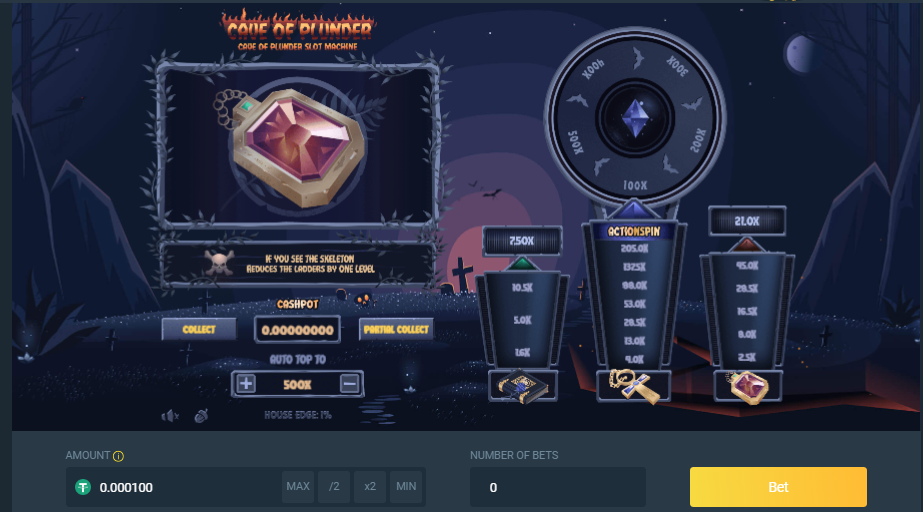 Stay tuned for our next post to know which coins work the best at BC.Game and how you can double your money!
You can check out the other games available with us on BC.Game