The online casino supply line has been busier than ever. It's an industry growing at unprecedented rates, with online casinos constantly adding more exciting games. Game providers like Pocket Games Soft have carved a reputation for quality, high-performing games. These games are coming to BC.GAME and adding extra excitement to an already robust portfolio. Speaking of casino games, Pocket Games Soft (PG Soft) operates in a competitive and dynamic industry. Therefore, there is a need to release relevant and cutting-edge games to remain ahead. In this era of online crypto gambling, platforms compete for a finite market with unprecedented variety. Let's now how PG Soft has remained ahead.
Pocket Games Soft Overview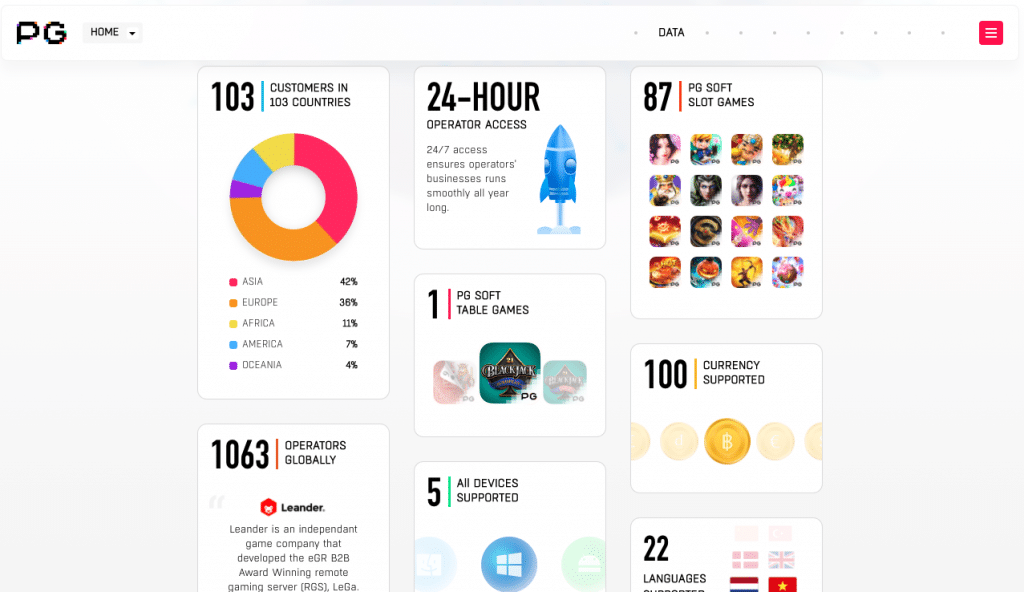 History and vision
Pocket Games Soft is a Malta-based mobile game development game launched in 2015, licensed by Malta Gaming Authority and the UK Gambling Commission. Over the years, the game developer has become one of the most recognisable names in this sphere. Ken Zhang and a team of developers launched this service intending to revolutionise mobile app gaming and implement efficient gaming solutions. In addition, Zhang recruited talented developers to actualise this vision. Gaming software requires high-level code and design expertise. This formidable team featuring some Oxford and Cambridge graduates shows its mettle in the detailed and fresh graphics in the game catalogue.
Focus On Mobile Gaming
Mobile gaming is the biggest growth driver for online gaming. With over 4 billion smartphone users today, gaming has a massive demographic to attract new users. Pocket Games Soft seeks to provide exciting and quality games to the ballooning market to support this demand. Also, PG Soft is synonymous with a focus on high-performance mobile casino games. The games fit any screen, be it an iPad, iPhone, or any other smartphone screen. The games also load fast on any decent internet connection using HTML5 technology, meaning their games can scale and adapt to all screen sizes. Hence, gamers worldwide can enjoy its convenience and ease even from their homes or on the road.
Software And Mobile Compatibility
PG Soft delivers a range of online casino games but is reputed for its slots. These games deliver superior graphics and captivating gaming experiences. Notably, PG Soft utilises HTML5 technology which is standard for modern casino software. Indeed, PG Soft has specialised in providing bespoke gaming solutions for IOS, Android, Windows, and Mac platforms to achieve this vision. The compatibility of slot games with mobile devices is crucial in harnessing the next generation of online gaming enthusiasts. It had its product debut at the London ICE Totally Gaming in 2017 and has gained dozens of notable casino partnerships since then. Such conventions offer a chance to showcase innovation and gain publicity. This gathering served as the first significant awareness event for PG Soft.
The software and games from PG Soft showcase their production experience. PG Soft has taken a bold software approach with the vision of a mobile-first interface. Everything from changing bets to reading pay tables works seamlessly on mobile devices. 3D aspects come embedded in gameplay, adding to the overall aesthetic. Online casino game providers aim to create as close as possible to the sounds and sights of the physical casino floor. Games are intuitive, focusing on sequences and unique twists rather than shallow products with generic bonus rounds to compensate for the lack of creativity. The soundscape is also elite, with sound and acoustic engineers collaborating with other developers to build the emotion and atmosphere of the games.
Notable Games and Advantages
Some notable slot games are Three Monkeys, Tomb of treasure, Jungle Delight, Medusa II Ganesha Gold, and Symbols of Egypt. All these games display a depth and compatibility that few game providers in this industry can match.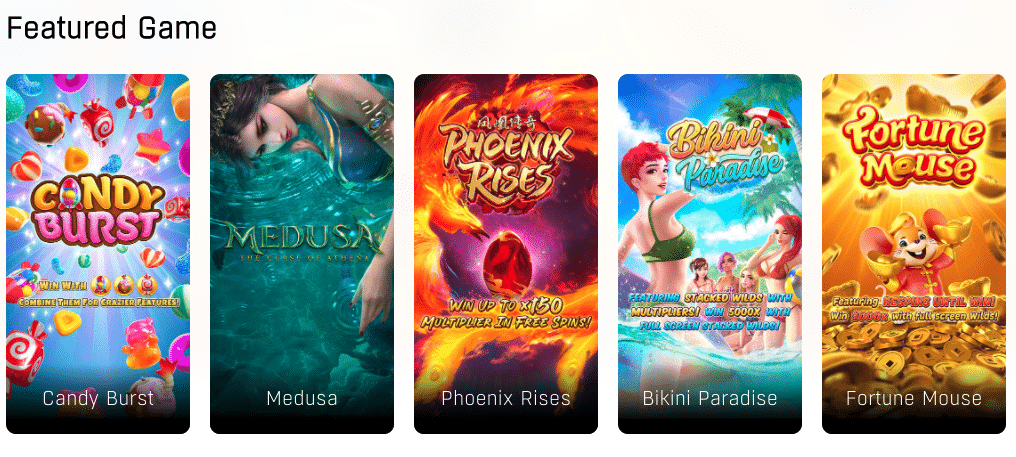 So, here is a summary of PG Soft game advantages:
Superior mobile gaming graphics and aesthetic.
High levels of compatibility with all sorts of mobile devices.
Innovative features are highly customised to individual games.
Provably fair games from PG Soft.
Lucrative rewards and promotions for gamers.
Licensing And Testing
PG Soft operates primarily from Malta, a gaming-friendly jurisdiction. This platform has hundreds of employees in its various offices and has a penchant for compatible and user-friendly games. Malta has a single regulatory body and has created a practical legislative framework. In addition to the Malta licensing, PG Soft has the Gibraltar Gaming Commission License. Additionally, PG Soft has the UK's Gambling Commission licensing approval. These two licensing regimes are widely recognised in the European and global gambling regulatory landscape. However, licensing alone is not enough for some gamers. They also value the opinion of influential game platform analysts. Approvals by independent bodies such as the decades-old BMM test labs give the games the credibility necessary for online gaming enthusiasts' confidence. BMM Test Labs is an independent game auditor specialising in ensuring all spins provide a random result. The gaming platform should have games so independent analysts can verify their fairness and arbitrariness in generating outcomes in online gaming.
Social Interaction
Social interaction is a staple of the post-smartphone world, for better or worse. PG Soft implements a social system for gamers to interact with local and international gamers. The interactivity is meaningful to allow players to share their gaming experience and progress with others. Popular games like Fortnite and Pokémon Go are a testament to the power of interactive gaming. Additionally, the games have promotional activities and high RTP to ensure gamers keep coming for more. That said, the games are regulatory compliant and still promote messages on responsible gambling as is standard for compliant platforms.
Conclusion
Overall, PG Soft set out to create immersive online gaming experiences that work seamlessly with various devices. Mobile gaming has taken online gambling to the next level and will become more critical as smartphone access grows. BC.GAME recognises the importance of having high-level slot games that deliver seamless gaming to users. Hence, partnering with PG Soft can only open the door to more possibilities.