With the crypto market enjoying exponential growth in the past few years. Non-fungible tokens (NFTs) have sky-rocketed in popularity in 2021 and the trend is certain to continue in 2022. If you want to jump on that trend, finding the best NFT marketplace is essential. 
While doing online shopping or playing at the best crypto casino is a great way to spend your cryptocurrency, investors who want to diversify their portfolios should definitely explore NFT marketplaces for creative investments. Let's find out what they're all about and go through some of the best NFT marketplaces around.
What Is An NFT Marketplace?
An NFT marketplace is the website that a person could use if they want to buy, sell, or auction an NFT. Artists also use graphic design software to create and mint their very own NFTs. These online marketplaces are fantastic platforms for anybody who is looking to invest in NFTs. 
NFT marketplace requires both sellers and buyers to have their own crypto wallets to complete any transaction. It offers extremely strong ownership rights, immutability, and provides a high level of security for digital asset holders.
Things To Consider When Looking For The Best NFT Marketplaces
Before diving into the best NFT marketplaces out there, you must consider some important factors when choosing where you want to buy, sell, or auction NFTs.
Marketplace Information
You must make sure that the NFT marketplace provides sufficient information about the items listed on its platform. It is important that you can see how many NFTs are listed, the price of each NFT, and specifics such as the owner and previous owners, history of the item, and number of bids. This information is vital in helping you choose what to buy and sell.
Ease Of Use and Compatibility
The NFT marketplace should be easy to use and simple to navigate. It should also offer compatibility for multiple NFT wallets and payment options. This is helpful when you want to buy an NFT using different payment types from your crypto wallet.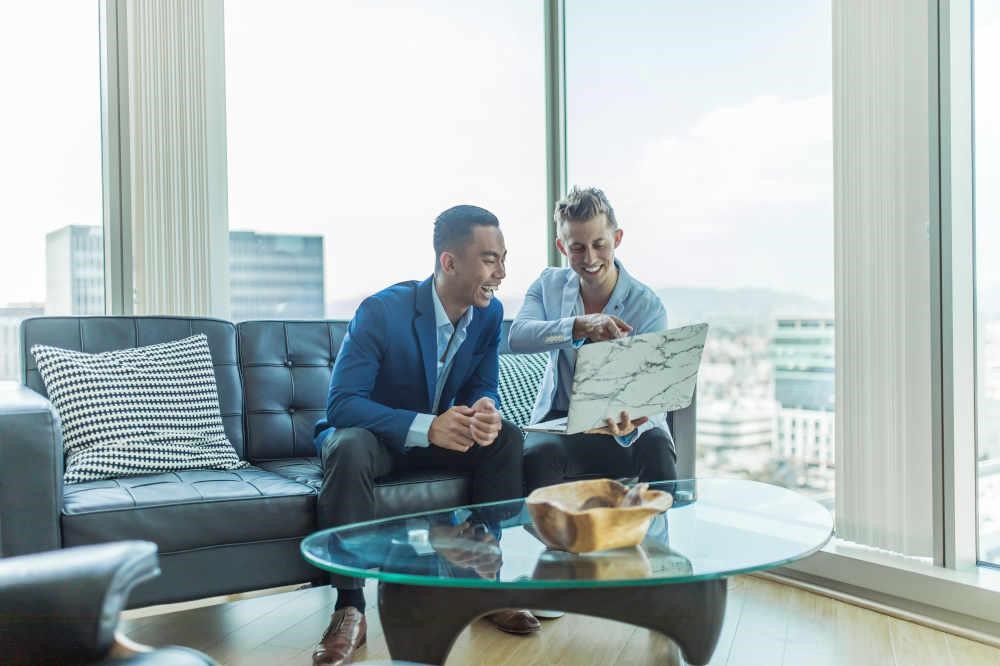 Platform Security
The best NFT marketplaces have a high level of security to safely store digital assets. Ideally, it should include advanced encryption for your privacy and require ID verification to prevent fraudulent transactions. Platforms that offer insurance for each transaction are even better.
Advanced Search Functionality
When looking to invest in NFTs, it's important that you get fast and reliable information about each item. The best NFT marketplaces offer different search functions that provide detailed results–giving you specific information to make the most informed decisions.
Gas Fees
Most NFT marketplaces complete transactions on the Ethereum blockchain. Gas fees are charged for the energy used to execute transactions. The best NFT marketplaces offer competitive gas fees that are cost-effective.
Nine Best NFT Marketplaces
1. OpenSea
OpenSea is an established NFT marketplace and offers NFTs such as art, music, photography, collectibles, sports, and virtual worlds. It operates on the Ethereum, Polygon, and Klatyn blockchain.
OpenSea is the Amazon of NFT marketplaces with an incredible NFT selection on offer and over 150 cryptocurrencies accepted. OpenSea is easy to use and the account registration process is simple and free. This allows users to buy, auction, sell or mint almost immediately.
While gas fees are not the cheapest, OpenSea remains one of the most reputable NFT marketplace platforms available.
2. Nifty Gateway
Nifty Gateway is a very popular NFT marketplace known to offer the more expensive headline-grabbing NFTs aimed at investors with a penchant for fine things. The NFTs on offer include digital art and verified and curated drops.
Not only can investors use their crypto here, but they can also transact with fiat currencies. This enables users to conveniently transact with credit cards.
Nifty Gateway is famous for facilitating two of the largest sales in NFT marketplace history: Crossroads by Beeple sold for $6.6 million in February 2021 and The Merge by PAK for $91.8 million in December 2021–astonishing!
Nifty Gateway is extremely popular in the Twitterverse and regularly attracts celebrity NFTs. The platform also offers Open Editions. This is an unlimited number of editions that are created for a specific time period and sold at a base price.
These open editions lead to scarcity and encourage strong secondary sales.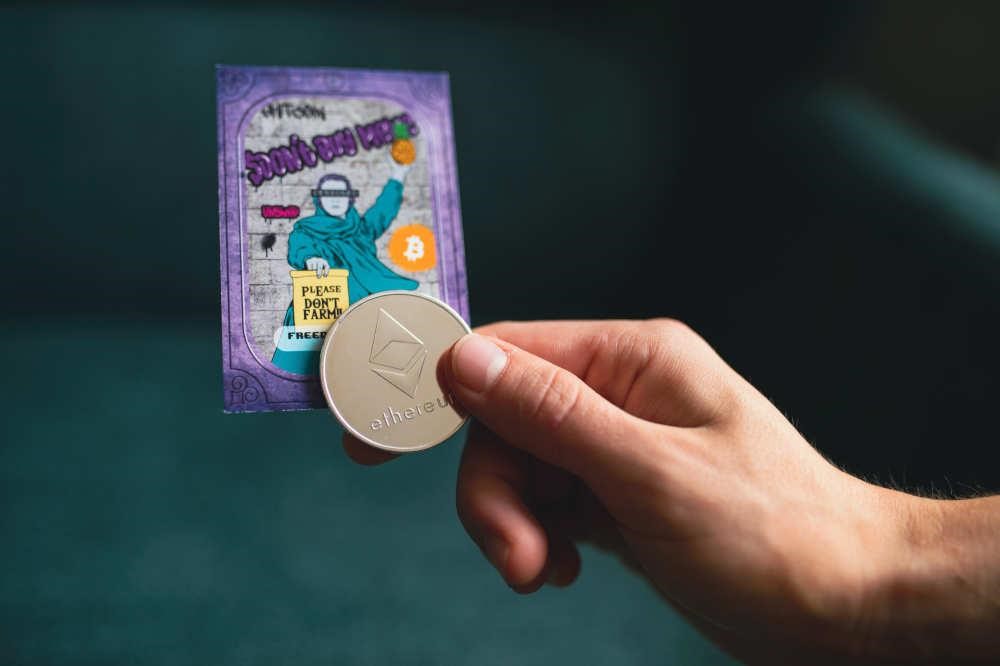 3. Rarible
Rarible is another well-established NFT marketplace that focuses on rare media and sports collections. NFTs on offer here include art, photography and games. The platform operates on Ethereum, Flow, and Tezos blockchains, and offers low gas and carbon fees for transacting.
Rarible sells single items and collections with well-known sports, gaming and media brands showcasing their work on the platform. Rarible is community owned and users can take part in moderation and can vote on platform upgrades.
The platform uses its own token, RARI.
The Ethereum network is used mostly for NFT minting, although the carbon and gas fees are not exactly cost effective. Artists who wish to release collections prefer using Tezo because of the lower gas fees.
Investors who want to mint NFTs cheaply like to use Flow as the fees are almost zero while using a proof-of-stake blockchain with a lower carbon footprint than Ethereum.
4. Binance NFT
Binance NFT is one of the biggest NFT marketplaces around. It is backed by one of the largest crypto exchanges in the world–Binance. The size and scale of Binance NFT allows them to offer exclusive events and partnerships.
Users at Binance NFT can transact with Binance tokens (BNB) as well as ETH and BUSD. It offers extremely low fees of just 1% and allows users to cash out with fiat currencies. This platform is not known to be artist-friendly, so it may not be the ideal place to search for exclusive digital art.
5. SuperRare
SuperRare is an artist's dream and has a very art-gallery atmosphere. It operates on the Ethereum blockchain and its NFTs comprise primarily of digital art. 
This platform is a dedicated art-first NFT marketplace that offers users rare and curated artwork with an informative editorial blog that provides valuable insight into the items on show.
This platform is selective about who accesses it and emphasizes artistic intent and credibility. SuperRare reportedly only accepts 1% of all artists who apply to showcase their work there.
In addition, this high-end digital gallery only allows artists to mint one of their originals–meaning there are no copies on offer. This rarity sets it apart from other NFT marketplaces that offer digital art–making it the perfect environment for serious artists and art enthusiasts.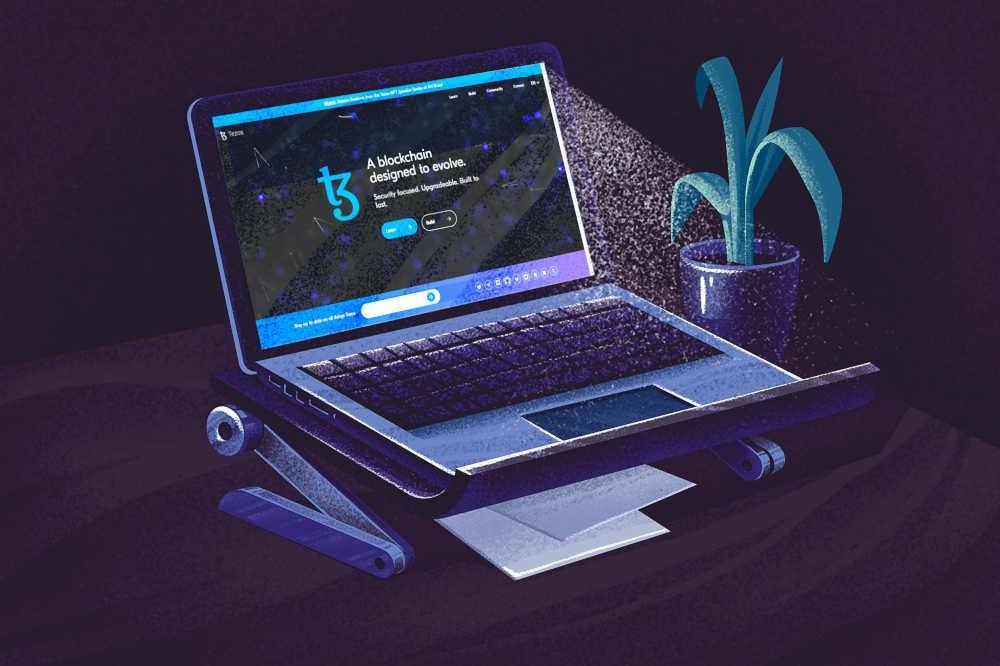 6. Async Art
Async Art is the NFT marketplace leader in programmable art and operates on the Ethereum blockchain. This platform is perfect for technically-minded users who are experts in NFTs, especially in terms of NFT creation.
Async Art supports multiple owners and creators, and each piece of art consists of Masters and Layers. Masters refer to the entire NFT creation, while Layers are the individual elements that make up the Master NFT.
All elements of the NFT are tokenized so different artists or content creators can claim ownership for the layers that they have created. These artists or content creators contribute actively to changing a specific NFT.
Programmable art is revolutionary for leveraging technology for digital art and allows multiple creators to change an artwork. These NFT creations differ from digital art found on traditional art gallery platforms like SuperRare, where NFTs have one creator whose work cannot be altered.
Most recently, Async Art has launched a feature called Blueprints that allows artists to create generative projects mimicking variations of the Bored Apes NFT.
7. MakersPlace
MakersPlace is an established NFT marketplace that showcases digital artwork ranging from fine to modern artists. Built on the Ethereum blockchain, it comprises a superb collection of both commercial and fine art.
The NFTs on this platform are rare pieces from established institutions, galleries, and artists from around the world. Those who join the platform can expect to bid on exclusive digital artwork from big hitters such as Christie's auction house, Robert Liefeld, and Damien Hirst.
All artists who showcase their work on MakersPlace digitally sign each of their pieces, which is then recorded on the blockchain. Only a selected number of authentic editions are minted
Therefore, while it is easy to just download the artwork off the platform, it won't be authentic, as it will not contain the original artist's digital signature.
8. KnownOrigin
KnownOrigin is one of the oldest NFT marketplaces and specializes in collectible artworks and timed-released events, known as NFT drops. This allows artists to control how many copies of a digital artwork are released. Drops create scarcity and drive the value of specific artwork up.
All artists who want to showcase their work on KnownOrigin must submit a detailed application and are heavily vetted before gaining access to the platform.
Since the platform operates on the Ethereum blockchain, the carbon footprint and gas fees can become significant–especially if you get caught up with bidding for rare NFTs.
A great thing about this platform is that it supports collaborations on NFTs and places a lot of emphasis on community messaging.
It offers plenty of advice and guidance regarding NFT drops and sales. They also go the extra mile by offering insight into secondary sales on a separate marketplace. This is ideal for investors who may want to cash in on their NFT investments at a later stage.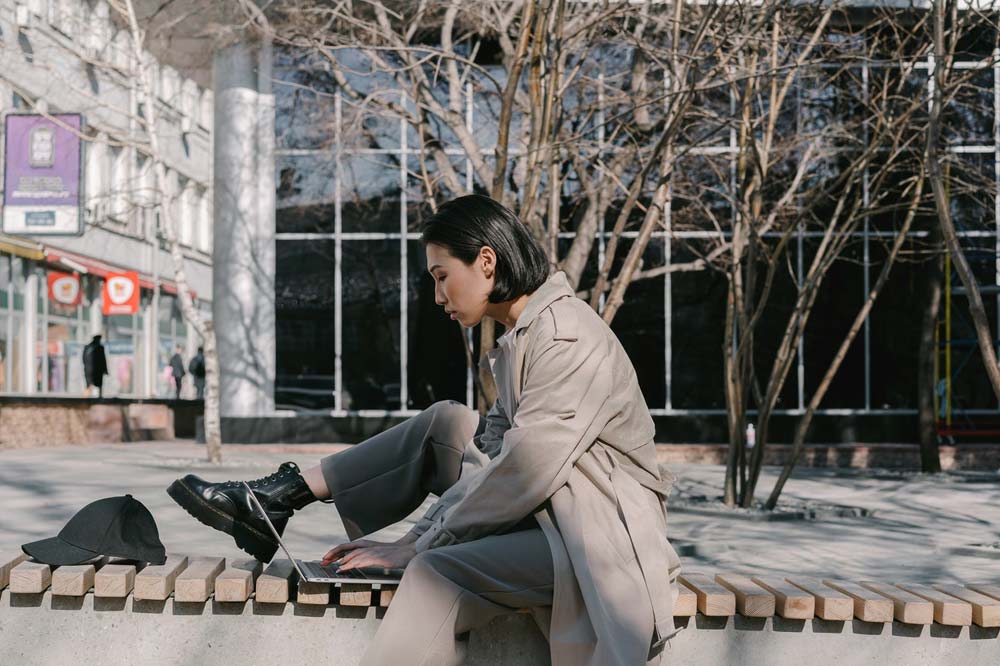 9. Foundation
Foundation.app is an artist-run NFT marketplace that offers rare and exclusive projects. Operating on Ethereum's blockchain, users can expect to find fine art, digital art, photography, and 3D art available.
Many of the items are curated and limited to NFTs.
You can only join Foundation via an invitation from an artist who is currently a member. This sense of exclusivity is priceless and once a member, you find that creators on the platform appear to be more authentic than more commercial NFT marketplaces.
While the carbon footprint and gas fees are higher than comparable platforms, artists who showcase their work earn up to 85% of the value while secondary sales rake in an impressive 10%.
Final Thoughts
With NFT stealing the limelight in 2021, it's certain that this trend will continue to explode in 2022. While NFT marketplaces are a great place to invest in digital assets, do your research and choose platforms that suit your budget and taste.
We hope that our review of the best NFT marketplaces helps you to make your decision a little easier. Good luck!