Bitcoin and Ethereum attract investors from almost every industry. They have mainstream appeal and require a massive investment to receive significant returns. A crypto casino like BC.GAME invites all cryptocurrency enthusiasts to explore the world of online entertainment through high-quality gambling and rewards.
Fortunately, the crypto market is flooded with altcoins that only require a modest investment for high percentage returns. These smaller crypto projects include coins for crypto gambling on the best crypto casino. There are also meme coins that have value from social media buzz. And there are coins with massive utility.
Let us look at penny cryptocurrencies and some candidates for the best cryptocurrency investment.
What Are Penny Cryptocurrencies?
Penny cryptocurrencies are tokens or coins with a value of less than $1. These penny cryptocurrencies are more volatile than Bitcoin due to many factors. These include its liquidity, market capitalisation, developer support, and community engagement.
Furthermore, they can potentially undergo massive price rallies where their values increase exponentially. In short, investing in a penny cryptocurrency requires market and project research.
What To Consider When Investing In A Penny Cryptocurrency
Firstly, an investor needs to consider the longevity of the crypto project. They need to look at when the token launched, how well it has been doing since its launch, and if enough coins are in circulation. If the developers reserve too many coins for themselves, this could indicate a scam.
Secondly, it is important to look at the coin's performance over a longer period. Looking at high and low points during the entire crypto market gives an investor a clearer picture of a penny crypto's market resilience.
Thirdly, an investor needs to research the technology behind the crypto project. This includes the underlying protocols like proof-of-work or proof-of-stake and involves looking at the token's use cases. An investor needs to see a clear plan behind the coin's development and its current and future network performance.
Lastly, a coin's community adoption is important. An investor must check Telegram, Twitter, and Reddit community engagement. An active community can keep a penny cryptocurrency alive. This is evident from Dogecoin's continued rise in value in the last few years.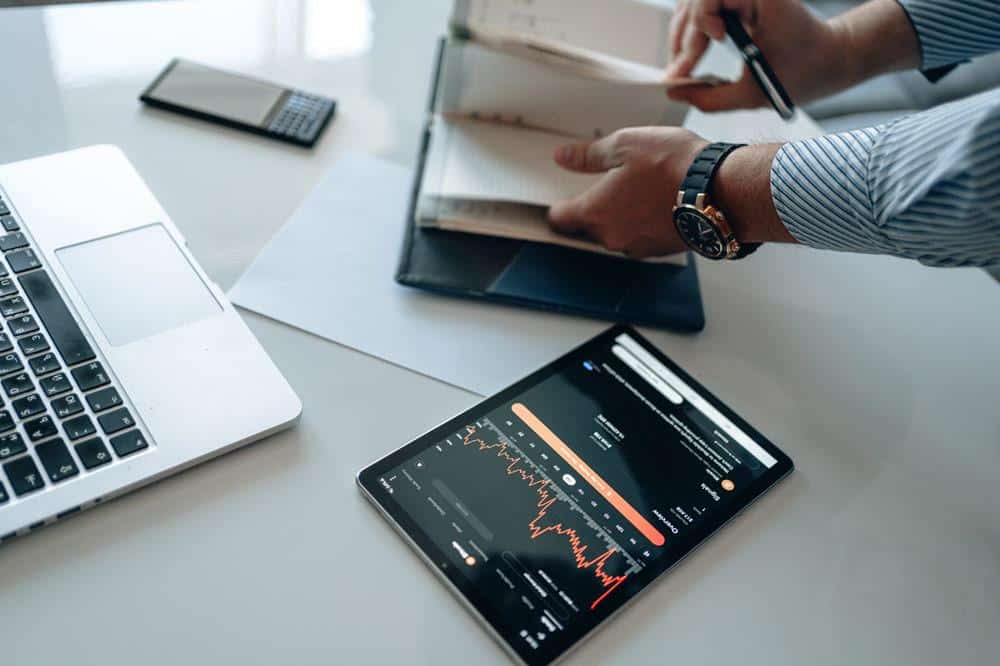 The Best Penny Cryptocurrency To Invest in 2021: Top 10
VeChain (VET And VTHO)
VeChain is an enterprise blockchain that focuses on supply chain management. Their technology allows businesses to track, record, and manage products using IoT devices secured using their blockchain.
They have partnered with major companies like BMW China and H&M, and they have support from PwC. They are one of the few enterprise-blockchain projects with such wide-ranging support.
They have two tokens: the VeChain token (VET) and the Vethor token (VTHO). VET is currently worth around $0.1408 and VTHO $0.008936. Users can stake VET to receive VTHO rewards. They can use these rewards to use applications on the VeChain platform. They aim to make supply chain services affordable and accessible to many enterprises.
VET has a hard cap of 86.7 billion. This limited supply ensures that there will be a demand for the coin in the future as more enterprises adopt the platform. It has performed well since its low in March 2020 of $0.001678, reaching $0.2782 in April 2021.
Stellar (XLM)
The Stellar Development Fund, established in 2014, runs the Stellar blockchain. This platform focuses on providing affordable cross-border asset transfer without the need for banks. Stellar users can perform micropayments and remittances and exchange their crypto for various fiat currencies.
Users need to stake Stellar's native token, Stellar Lumens (XLM), to use the platform's services. The coin has seen stable growth since its launch, and more recently, PayPal added XLM as one of its payment options.
Furthermore, its network performance allows for quick payment settlement. This ranges between two to five seconds. It also uses the proof-of-stake algorithm, so it is energy efficient. It can handle 1,000 to 5,000 transactions per second. And transaction fees cost 0.00001XLM.
XLM performed well in 2021. It reached $0.7965 in May and has been trading between $0.33 and $0.40 since October. Currently, its price is $0.352. Stellar's longevity and solid XLM performance make it an option for the best penny cryptocurrency to invest in 2021.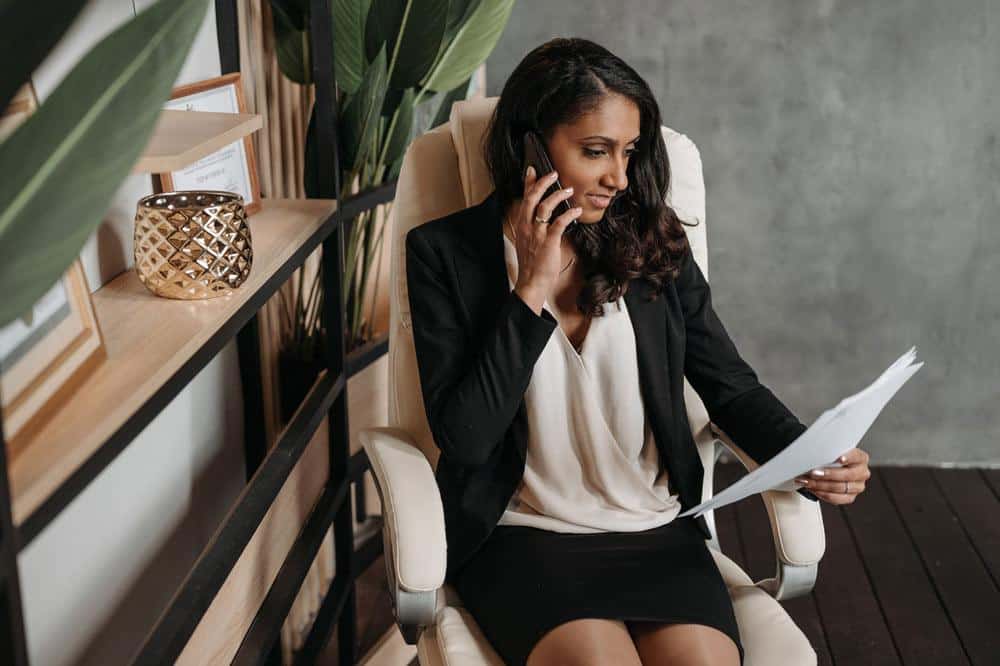 Basic Attention Token (BAT)
The Brave browser and the Basic Attention Token (BAT) attempt to decentralise online advertising.
Brendan Eich, the co-founder of Mozilla and the Firefox browser, founded the blockchain project. It provides users with an incentive to view ads and gives advertisers a platform to deliver relevant ads without compromising user privacy.
Furthermore, the developers respond to community feedback and include community suggestions in their network performance improvements.
Though it is still quite early for the decentralised advertising space, the BAT and Brave projects are early movers, and they show promise.
The BAT reached $1.53 in April 2021, over $1 at the beginning of November, and currently stands at $1.0765. It has an average price of about $0.50, so there is room for a higher average price in the future.
With its novel use case of decentralising online advertising and the BAT's solid performance in 2021, it is a likely candidate for the best penny cryptocurrency to invest in 2021.
Chiliz (CHZ)
Chiliz is a blockchain project that focuses on sports and entertainment. It has a team crowd management platform called socios.com. Here users can purchase fan tokens for football teams like Juventus, AC Milan, Barcelona, etc. These tokens allow users to vote for their favourite team's kit and other aspects of the football club.
Additionally, the platform also has the CHZ token. Users can trade these tokens for fan tokens of their favourite clubs and use them to buy NFTs, purchase club merchandise, and have exclusive football club experiences. Chiliz is looking to partner with American sports franchises like the NFL and NBA.
Currently, the CHZ token is $0.459. In April, it reached $0.779 and has been trading between $0.24 and $0.55 since September. CHZ has the potential to increase in value as the platform begins partnering with more sports franchises. This makes it a viable option for the best penny cryptocurrency to invest in 2021 if investors have faith in sports tokens.
Reef (REEF)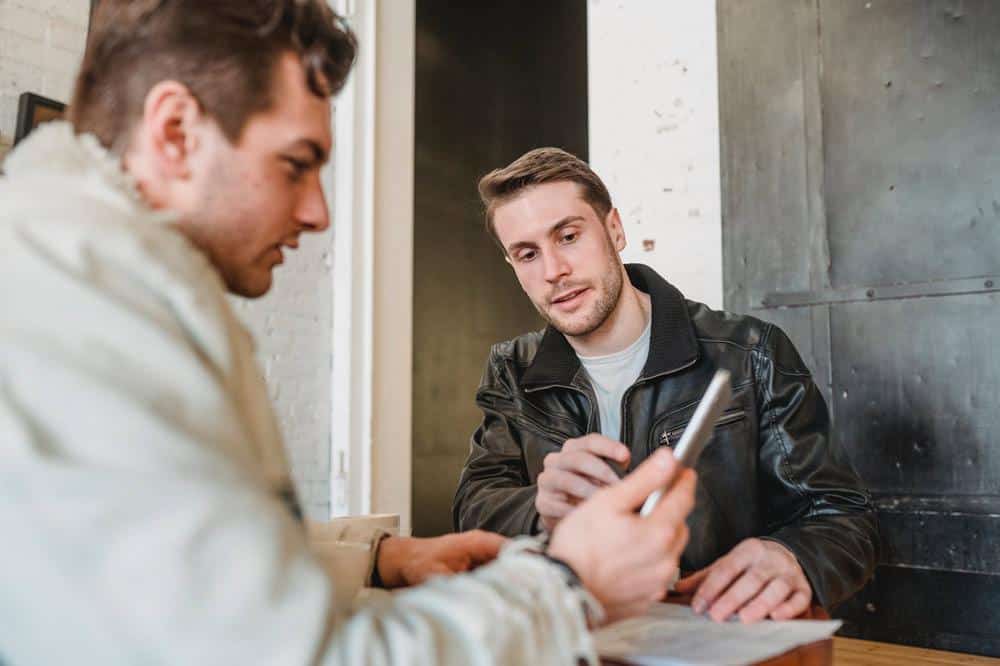 The reef is a Polkadot-based application that acts as a hub between different blockchains. They aim to deliver a platform where users can perform DeFi activities without needing to access many different platforms. These activities include borrowing, lending, staking, and trading crypto.
Reef currently supports the Ethereum, Polkadot, Binance, Avalanche, and Cosmos blockchains. It uses its native token, REEF, to facilitate liquidity on the platform. It is a multi-chain yield engine and leverages smart contracts to allow users to perform activities on multiple blockchains with a single account.
REEF's price is currently $0.02771. It reached a high of $0.0558 in May and fell to $0.01118 in July. It increased to $0.0295 in September and reached a high of $0.03257 in November. The token has room for improvement, but it only launched in September 2020. This might be a candidate for the best penny cryptocurrency to buy now, but it depends on the crypto market's need for a DeFi hub.
Hedera (HBAR)
Hedera is a public blockchain network that delivers superior speed and security for enterprise clients. These include the gaming, healthcare, and education industries, among others.
Their platform allows enterprises to build dApps for their services and these enterprises use HBAR to pay for different development tools offered by the platform. They can also stake HBAR to participate in governance. The Hedera Governing Council already has over 17 companies, including Google, IBM, and LG Electronics.
HBAR has a market cap of over $5 billion and is currently trading at $0.3777. It reached a high of $0.5059 in September but dropped to $0.45 in November. It has been fluctuating between $0.30 and $0.45 in November. This is a trusted blockchain project and looks to be a candidate for the best penny cryptocurrency to invest in 2021 and the future.
Shiba Inu (SHIB)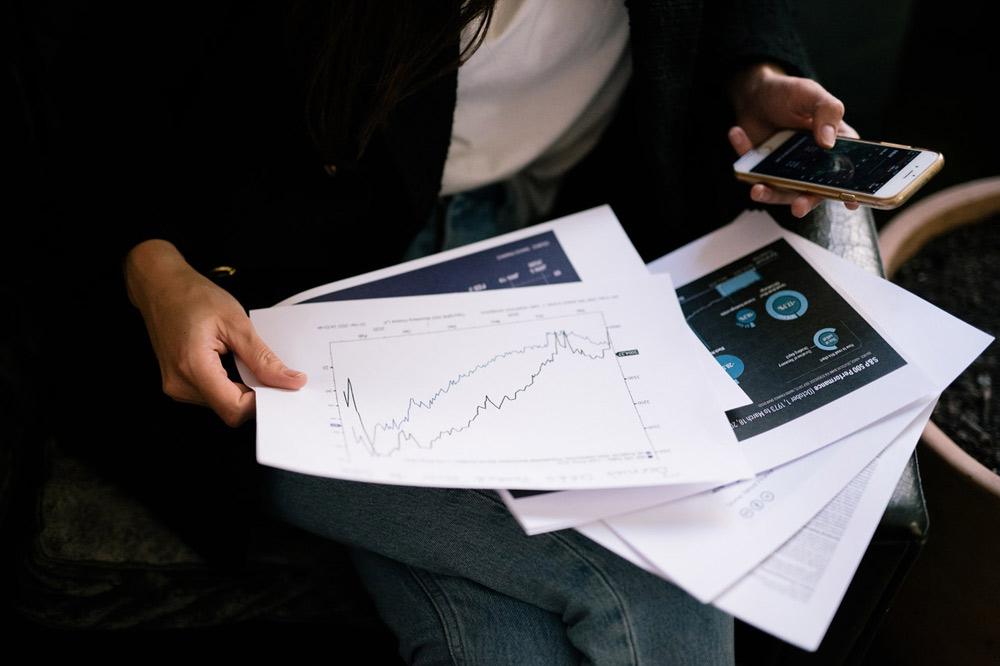 Shiba Inu is one of the best penny cryptocurrencies to invest in this 2021 for short-term returns. This cryptocurrency, SHIB, has shot up in value since the beginning of the year. It is a meme coin like Dogecoin and has a large social media following. Many community members and the public are buying the coin because of its popularity.
The project has also announced a decentralised exchange and other updates to improve the coin's utility and liquidity. It will allow users to stake the coin and earn crypto rewards in the future.
Currently, SHIB is $0.00004828. It shot up to $0.00008 at the end of October but has since fallen between the $0.000025 and $0.000042 range. It is an extremely volatile coin, but it can potentially increase in value again in 2022.
Harmony (ONE)
Harmony is a blockchain project that is still in the testnet phase. It runs on the Binance Smart Chain and uses sharding (a way to split different nodes in the network) to provide faster transactions. It also randomises nodes in the network, so one shard cannot take control of the network.
The platform will allow users to create dApps with high scalability and security. Its ONE token is the network's native cryptocurrency and is currently worth $0.2517. It reached $0.3457 in October and has been sitting in the $0.20 and $0.30 range since the beginning of November.
Harmony has stated that it has a superior sharding method compared to similar blockchain projects. This makes it a viable option for the best penny cryptocurrency to buy now if investors believe in sharding.
Zilliqa (ZIL)
Zilliqa is the first blockchain project to build on a sharding framework. The project launched in 2018 and uses its programming language, Scilla. It has backing from Neo Global Capital and more than a dozen other venture firms.
With a dedicated development team, it has a good foundation to build a sharding solution that will solve blockchain's scalability issues. It does not have Harmony's random node protocols but has strong financial backing.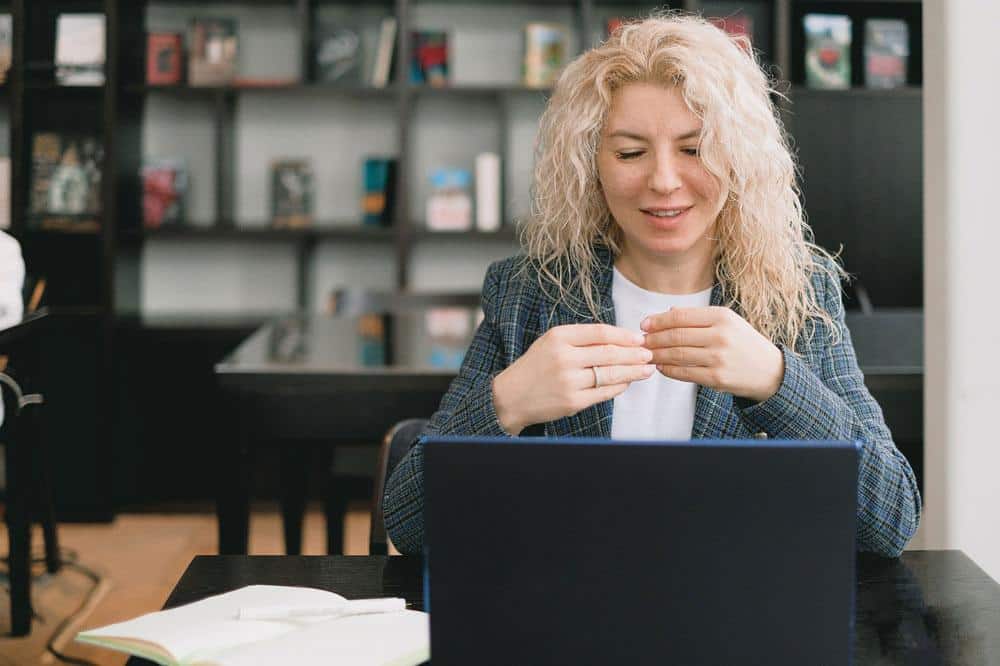 Its native token, ZIL, currently trades at $0.0915, allowing holders to participate in governance. The Zilliqa platform is also a liquidity provider and an asset exchange. It reached a high of 0.02346 in May but dropped to the $0.07525 and $0.11 ranges. This option is for the best penny cryptocurrency to invest in this 2021 as a long-term investment.
The Graph (GRT)
The Graph is an indexing tool for various blockchains. It takes data from blockchains and provides developers and users with information about specific assets on different platforms. It can trace owners of NFTs and other detailed crypto-related information.
The GRT, The Graph's native token, allows users to pay for information searches and incentivises users to create subgraphs for specific blockchains.
GRT is currently trading at $0.9452. It reached a high of $2.35 in February but has since dropped to the $0.95 and $0.99 ranges. It is a solid-performing coin with the potential for massive gains in the future as more users add subgraphs to the network.
Final Thoughts
The best penny cryptocurrency to buy now depends on which sector of the booming crypto space an investor wants to focus on. It could be a coin that provides short-term profits, or it could be a coin that has significant financial backing. It could be a crypto project introducing a novel blockchain technology approach.
The most crucial aspect for any investor is researching a sector before investing. Many tools are available that explain current trends, which will give you a good idea of what will be profitable in the future.