Are you researching how and where to buy VeChain?
VeChain launched in June 2016 as a supply chain platform powered by a blockchain. The platform token, VET, is classified as a mid-cap cryptocurrency. It's got a market cap of over $4.6 billion and a circulating supply of over 64 billion VET.
The platform plans to use distributed governance and Internet of Things (IoT) technology to develop an ecosystem that will solve major problems facing supply chain management.
VeChain's platform uses two in-house tokens, VTHO, and VET, to manage and create value through its VeChainThor public blockchain. It has ambitions to improve the transparency, traceability, and efficiency of supply chains cost-effectively while giving individual users more control of processes.
Whether using VET for online shopping or playing at the best crypto casino, it can be a great altcoin as part of your diversified investment portfolio. Read on as we discover where to buy VeChain.
Who Founded VeChain?
VeChain was created by co-founder and IT executive, Sunny Lu, who was previously the CIO of Louis Vuitton China.
Lu has become a household name in the crypto space through his innovation. He has brought attention to blockchain technology's ability to provide solutions for transparency and create trust-free structures that eliminate corruption from supply chain processes.
Jay Zhang is the other co-founder responsible for directing the global corporate structure, governance, and management of the finances of this cryptocurrency.
Since its inception, VeChain has become one of the most established blockchain supply chain management platforms in the crypto industry.
What Is Unique About VeChain?
VeChain was developed to upset the traditional applecart of supply chain models where the industry had made little change before the introduction of blockchain technology. Through VeChain's innovation and transparency, there are no specific weak points that can be exploited through supply chain processes.
In essence, VeChain offers a much higher level of security, greater efficiency, and improved tracking of products within the supply chain. This is all the while cost-effectively operating on trustless automation.
These factors appeal to businesses looking to eliminate friction within their supply chain processes and portray greater transparency to their clients.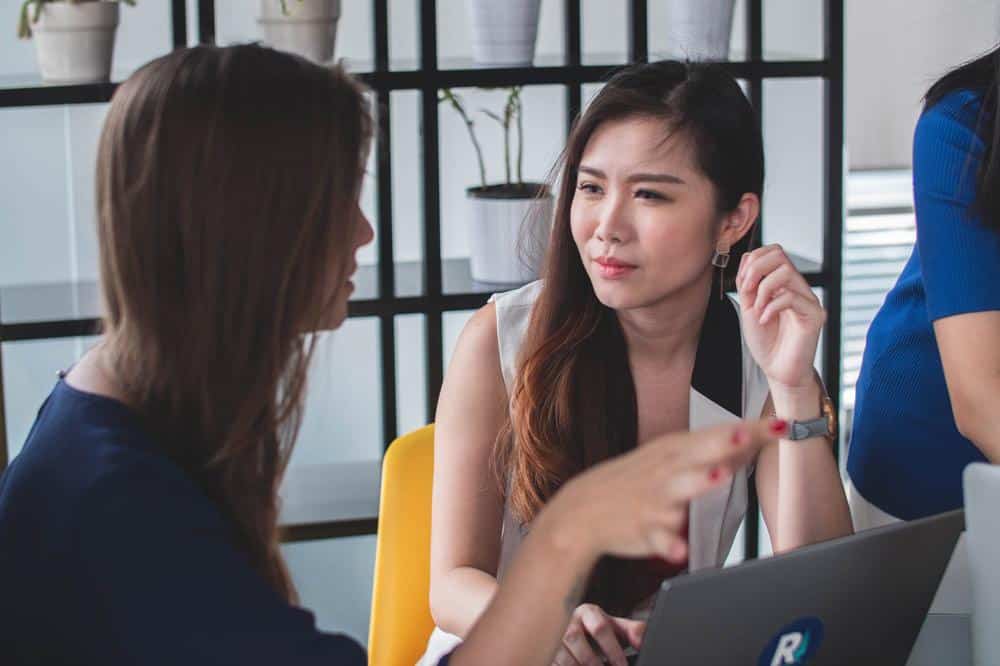 A key feature of VeChain is its dual-token setup using VeChain (VET) and VeThor (VTHO), which aim to reduce fee fluctuations and congestion of the network. Inherent token fees are combined with charges for many services that can generate operating income for the company.
Moreover, token holders can partake in staking activities that provide some liquidity in return for attractive rewards.
You can use the VET token for transacting and other activities, while VTHO can provide fee payments. VTHO operates as a gas token similar to how gas functions for Ethereum transactions.
All holders of VET generate a fraction of passive income in the form of VTHO, while 70% of VTHO used in VET payments are subsequently destroyed. The number of VTHOs is determined by VET holding, while the actual VET has a maximum circulating supply of over 86 billion tokens.
How Is The Network Kept Secure?
VeChain is a proof-of-stake token that requires very little computing power to maintain stringent network security measures and user consensus. VeChain has a proof-of-authority that uses authority operators responsible for maintaining the platform following the rules determined by its parent organisation, the VeChain Foundation.
How To Buy VeChain?
VET is a freely tradeable token on major crypto exchanges, while markets exist for VTHO.
VET is regarded as an established cryptocurrency within the industry. The most common place to get your hands on the tokens is through a centralised cryptocurrency exchange.
Before we discover where to buy VeChain, we must note some key aspects. Investors should know some basic principles before making their purchase:
Register at a reputable exchange that sells crypto. This could be Binance, Bitfinex, Kucoin, Coinswitch, and Changelly.
Submit and complete KYC and AML verifications, where necessary.
Choose your preferred deposit method, i.e., credit card, crypto, or wire transfer.
Complete your deposit in the currency of your choice.
Use those funds to buy VeChain on the exchange.
Investors can also buy VET directly. If the currency is purchased on the exchange, you can store it in a wallet.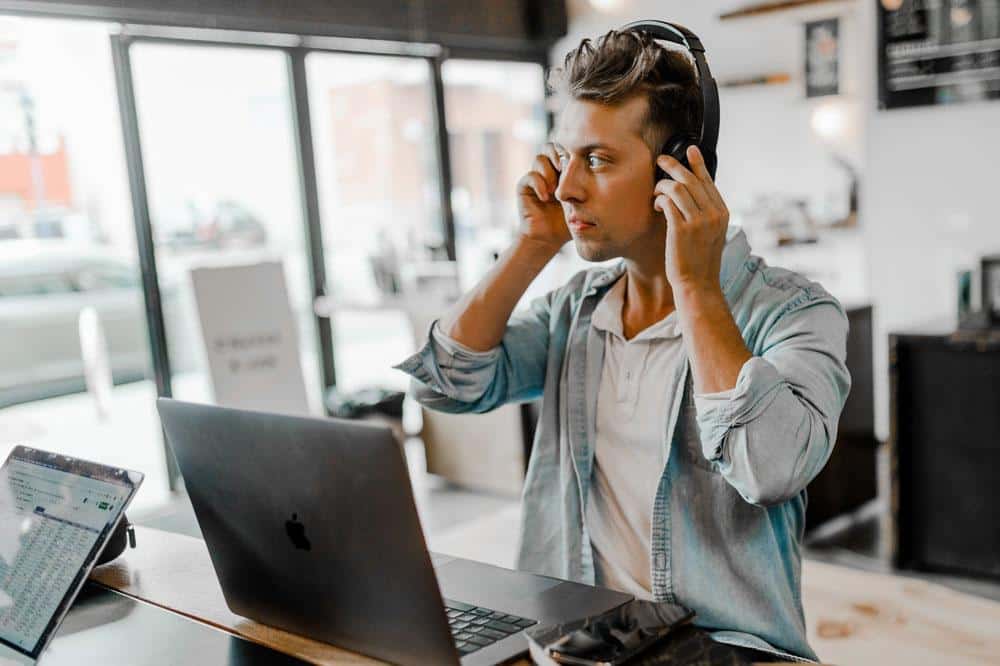 However, if you buy directly, you must send the currency to your private wallet. This will give you more control over your private keys and security. In this instance, a cold or hard wallet is a good choice. These devices are not connected to any online device and, as a result, are the safest option due to being less vulnerable to hacking.
Where To Buy VeChain?
When considering where to buy VeChain, there are many reputable cryptocurrency exchanges that you can work with. The great thing about buying through an exchange is that it is easy to use, has high liquidity, and offers exceptionally low transaction fees between 0.1% and 0.5%.
However, consider that these exchanges may have lengthy sign-up and KYC/AML procedures. On top of that, it may take hours or sometimes days for your purchase to reflect on the exchange.
Binance
Binance is a well-established crypto exchange founded by blockchain industry expert Changpeng Zhao. This exchange is considered the leading altcoin trading platform based on its trading volume and the number of coins listed.
Verification process
Traders who use Binance will have to go through verification processes on the platform. All users will have to comply with three levels.
Level 1 enables investors to start trading immediately without being verified or going through KYC procedures, although they cannot trade or withdraw more than 2 BTC in a 24-hour cycle.
Professional traders who wish to use larger amounts will elevate to Level 2, where bigger trade volumes are permitted with a maximum of 100 BTC allowed in a 24-hour cycle.
For Levels 2 and 3, KYC procedures will be implemented.
Buying VeChain on Binance
The quickest way to buy VeChain on Binance is with a credit card. While you will incur transaction fees of around 5%, your tokens will reflect in minutes. The process is as follows:
On the Binance platform, select 'Buy Crypto (USD).'
Choose the option Credit/Debit Card.'
Enter the amount in fiat (e.g., USD or EUR) that you wish to invest
Choose VET as the coin to buy
Choose 'Buy VET,' and the credit card purchase will begin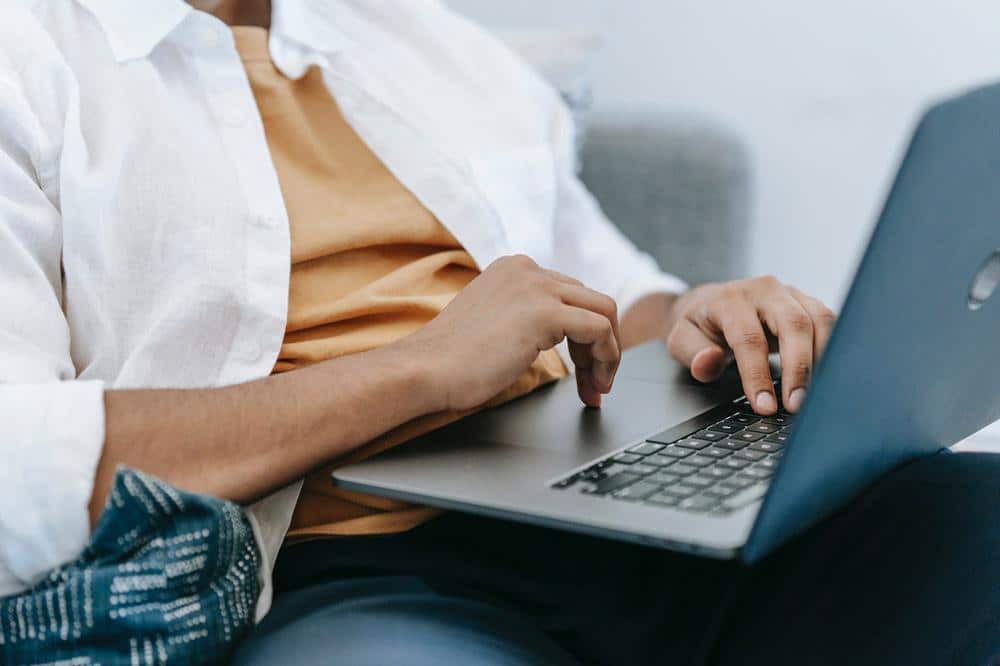 When using Binance for VeChain purchases and trading, the following trading pairs are available:
VET/BTC
VET/ETH
VET/USDT
VET/BNB
BitFinex
When considering where to buy VeChain, BiFinex is among the most reputable exchanges with one of the highest daily trading volumes.
This exchange is based in Hong Kong and has been operating since 2014. It offers excellent variety, with users able to trade over 100 cryptocurrencies.
Note that EURO and USD deposits are only permitted through wire transfer.
Verification Process
With BitFinex, you must sign up and go through all the KYC and AML procedures before you are allowed to trade.
Trading VeChain on BitFinex
This platform is very popular with professional traders due to its high trading volumes and the ability to trade long or short. A minimum deposit of $10,000 is required to get an account at BitFinex. Moreover, US traders have been prohibited from using the platform since 2018.
It is advisable to consult local laws to check if you can trade on BitFinex before making a deposit.
When using BitFinex for VeChain purchases and trading, the following trading pairs are available:
KuCoin
KuCoin has positioned itself as a modern cryptocurrency exchange. It was founded by a group of cryptocurrency enthusiasts who prioritised the security and safety of funds. The platform was launched in 2017 and had its headquarters in China. While the cryptocurrency climate in China is not ideal, KuCoin aims to satisfy the crypto trading requirements of foreign markets.
Verification Process
When investors plan to use KuCoin, they must complete a quick registration to sign in to the platform. Investors only require their email and mobile phone to complete the sign-up process.
Once you have registered, you can immediately start trading and buying VeChain.
When using KuCoin for VeChain purchases and trading, the following trading pairs are available:
VET/BTC
VET/USD
VET/ETH
VET/KCS
Changelly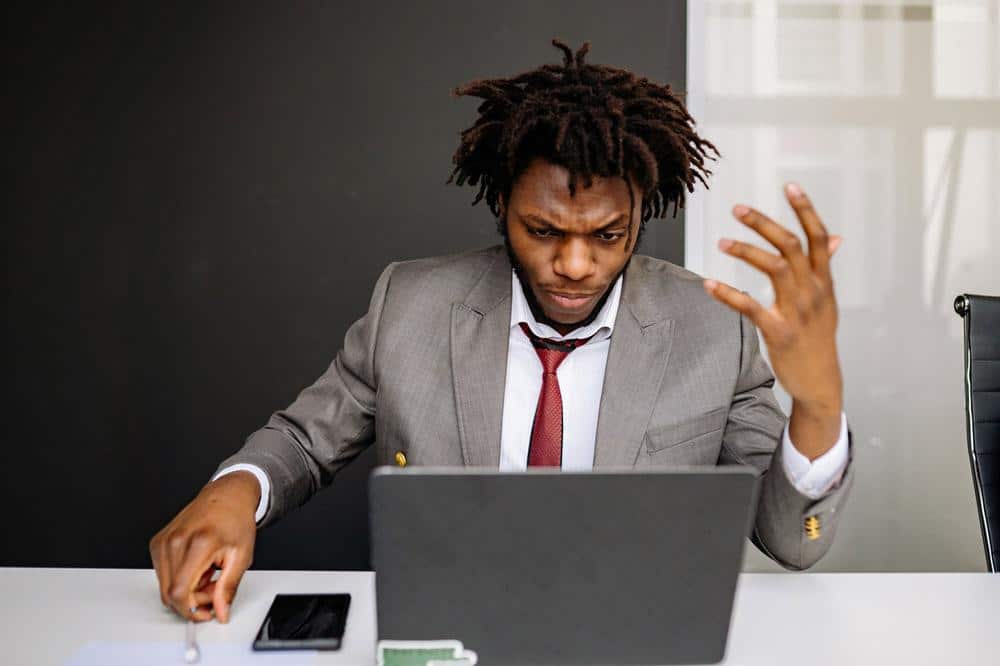 Changelly is a European company and has its headquarters in the Czech Republic. It operates in over 180 countries, plus it's open to US investors. Traders who use Changelly can quickly buy cryptocurrencies, like VeChain, through their debit or credit cards.
Changelly is a non-custodial instant cryptocurrency exchange and serves as an intermediary between traders and crypto exchanges. It offers access to over 150 cryptocurrencies and provides a seamless exchange process for anyone interested in crypto.
If investors want to buy VeChain through Changelly, they must have their crypto wallet, either hard or soft, to store it.
Buying VeChain on Changelly
It is relatively easy to buy VeChain on Changelly with a credit or debit card or wire transfer. The platform specialises in buying with USD or EUR fiat currencies. The process is as follows:
New users can register an account by providing their email addresses to the platform.
Select "Buy" on the menu.
At the left of the dashboard, choose the type of payment (USD or EUR), country of residence, and preferred payment option (Card, bank transfer, or ApplePay)
At the right of the dashboard, the platform offers you places to purchase VET.
Select the option that suits you best and choose "Buy now."
If you have existing altcoins or Bitcoin, it is recommended to use the swap function, as this works out cheaper and faster than buying VeChain afresh.
Coinswitch
Coinswitch is another reputable platform traders can try when deciding where to buy VeChain. It offers to trade in over 300 cryptocurrencies and tokens.
When using Coinswitch, the platform gets your crypto from the exchanges at the lowest exchange rates available. Bear in mind that If you want to buy VeChain through Coinswitch, you must have your crypto wallet, either hard or soft, to store your VeChain.
Buying VeChain on Coinswitch
You may take some time to get used to ordering and trading in Coinswitch, as it differs from traditional exchanges. When traders want to set up a trade, there are some critical steps to follow: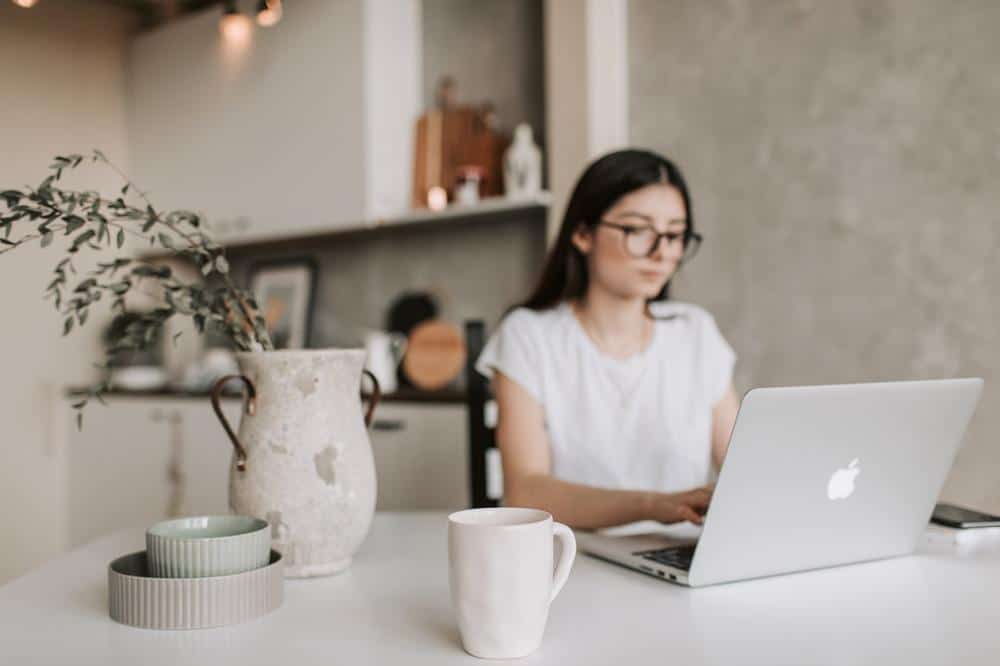 Compare – You must compare rates across different exchanges to find the best exchange rate.
Convert – Follow a few easy steps to exchange your cryptocurrency.
Track – Make sure to track your orders when an order is set up.
Investors must note that Coinswitch may charge a fee for every transaction made or every successful conversion, depending on the crypto exchange chosen to facilitate that transaction.
Importantly, you should know that this fee differs from the fees that the crypto exchange charges and the network fee.
Since most people already have a hard or soft wallet before transacting, they simply have to provide Coinswitch with the public key of their wallet address.
Once the transaction is successful, you should be able to view the funds in your wallet almost immediately.
Final Thoughts
While investing in VeChain is an exciting prospect with potentially lucrative rewards, investors must make every effort to safeguard their crypto through secure and safe trading practices.
As a mid-cap cryptocurrency, VET has proven its resilience in the crypto market while offering enough potential to enjoy exponential growth in the future.
It must be said that investing in VeChain and other cryptocurrencies is a risky and highly speculative proposition. In light of that, BC.Game does not provide recommendations, advice, or guidance regarding VeChain investments or trading.
You should conduct your own research and consult with qualified professionals before deciding where to buy VeChain and making investment decisions.