Heard of the BlockFi credit card? Over the past few years, there has been a slew of crypto cards. Exchanges like Coinbase, Wirex, and Crypto.com have partnered with payment giants Visa and Mastercard to issue these cards to their users.
So far, the cards are proving popular. They offer worldwide purchases, some don't have monthly fees, and others offer rebates on popular streaming sites.
Now, Visa and BlockFi have partnered to launch a crypto-based credit card. Cardholders receive a USD credit limit on the card and can earn rewards for making everyday purchases.
We've put together this guide to give you an overview of the new credit card, its rewards, and its fees. On top of that, we will also look at the two companies.
Finally, we will look at the BlockFi Interest Account and what benefits it can bring to cardholders.
What Is The BlockFi Credit Card?
BlockFi announced the BlockFi Rewards Visa Signature Credit Card in December last year. It's a collaboration between Visa and BlockFi, solely for U.S. residents.
Perhaps the most exciting aspect of this card is that you receive 1.5% Bitcoin back on your purchases. It is one of the first crypto-based credit cards in the crypto space.
Currently, the credit card has a waitlist for anyone who wants to apply for it. BlockFi has stated that they have begun issuing cards at the start of July 2021. Thousands have already signed up for the waitlist, and you can move up in the line if you refer the card to one of your friends.
The BlockFi credit card provides further incentives for crypto enthusiasts to sign up. To start with, for the first 90 days, cardholders receive 3.5% back on all purchases in Bitcoin. This reward has a $100 Bitcoin cap. After a cardholder earns that cap, the reward reverts to 1.5%.
Those who sign up need to undergo a credit check, and the BlockFi website states that applicants with good to excellent credit scores will receive approval.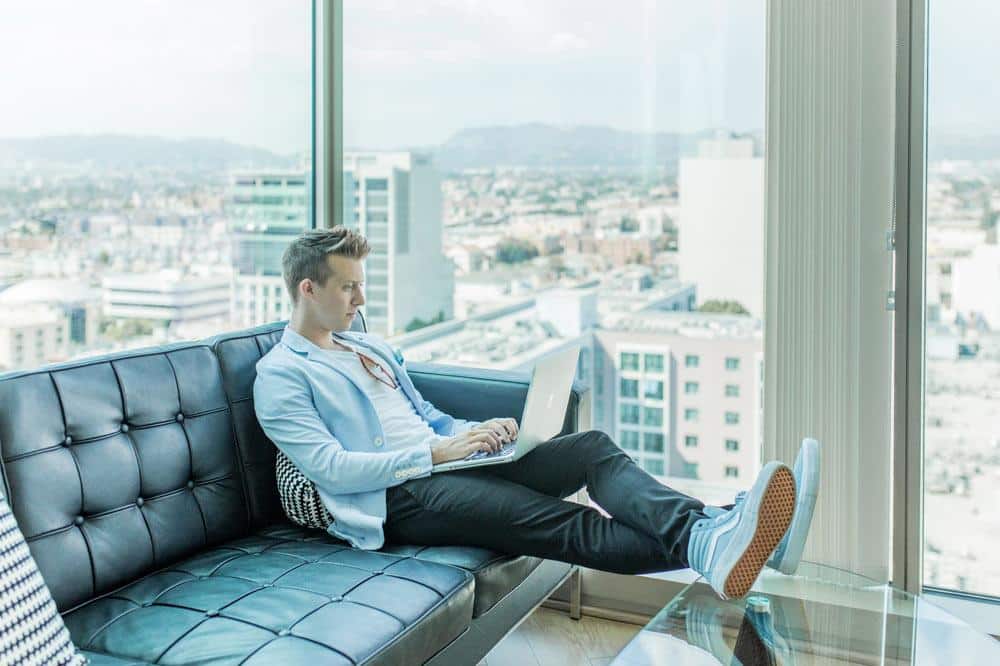 Cardholders receive their Bitcoin rewards in a BlockFi Interest Account (BIA). In addition, cardholders can receive higher interest returns on stablecoins in this account. You also receive 6% APY on the Bitcoin you hold in your BIA.
Lastly, there is no annual fee for using the card. The variable interest on outstanding balances is between 14.99% and 22.99%.
BlockFi: The Company
BlockFi is a cryptocurrency lending company. Zac Prince and Flori Marquez founded the company in August 2017. Since then, it has accumulated over 500,000 clients. These range from retail to institutional investors like Avon Ventures and Akuna Capital.
In its Series D in March 2021, the company raised $350 million. Firms like CMS Holdings, Jump Capital, Pomp Investments, and Tiger Global Management invested during this round. At the time of writing, it has $508.7 million in total funding.
Furthermore, the company aims to expand its business to millions of global customers. They have identified three phases for the company's growth.
Phase One included creating financial products for those who already own Bitcoin. Also, they want to allow bitcoin holders to earn interest and borrow fiat currencies like the USD against their bitcoin.
The company is currently in Phase Two. It includes opening the market to people who do not own Bitcoin. One way to achieve this is to open up the BlockFi platform for buying and selling cryptocurrencies. Moreover, they recently launched a payment product on the BlockFi credit card.
Phase Three includes attracting users that have no desire to own or use cryptocurrencies. This involves leveraging stablecoins to provide these people with more traditional banking solutions using blockchain technology.
Finally, the company takes a more conservative position regarding regulation. This means that they abide by KYC protocols and adhere to centralised regulators. They see it as the best way for the company's continued expansion and growth.
VISA Partnership
Visa has been a massive supporter of cryptocurrencies and blockchain projects over the last few years. The payment giant has collaborated with large crypto firms like Coinbase and Fold.
Additionally, Visa has made its systems and services available to over 25 crypto wallets. They have also started the FastTrack program. This allows crypto-based companies to use their network to develop new crypto products and services.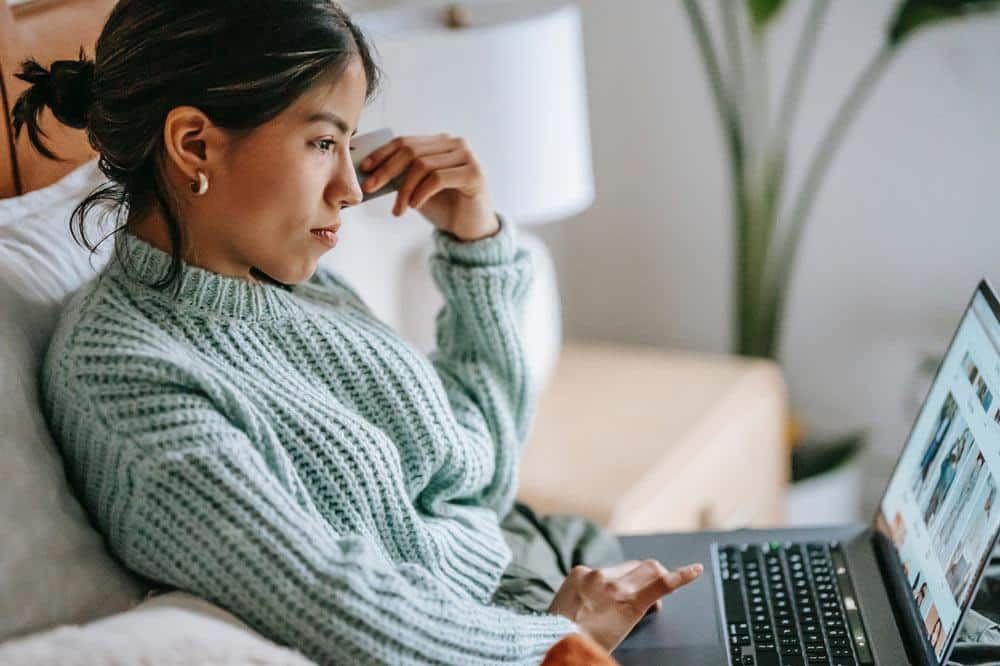 Visa has also started its crypto projects. These include developing white papers for Zether and Flyclient. They have also invested in Anchorage, a company that develops security frameworks for blockchains.
Furthermore, Visa has contributed to the conversation about centralised digital assets, including central bank cryptocurrencies. They have provided insights on use cases for central bank crypto. The CBDC Policymaker Toolkit outlines their contribution.
Visa has partnered with several crypto firms to provide debit cards to their users. The payment giant has contributed over $1 billion in volume with these cards in the crypto space.
Finally, with the new Visa BlockFi credit card launch, it is making another stride toward bringing cryptocurrencies to the masses. While the card is aimed at crypto enthusiasts, it is a logical progression for BlockFi and Visa to enhance financial products and make them more appealing to non-crypto holders.
BlockFi Credit Card Rewards
The BlockFi credit card offers cardholders various rewards for making purchases on the card, whether it's to buy groceries or electronics.
Cardholders receive these rewards in the form of points. You receive 1.5 points for every dollar you spend. If a cardholder spends more than $50,000 in 12 months, you earn 2 points for every dollar. Once the cardholder does not have an outstanding balance on the card, BlockFi converts the points into BTC.
Additionally, new cardholders can receive 3.5% back in BTC on each purchase for their first three months. However, this has a $100 cap.
Fortunately, cardholders can also receive interest on your converted BTC and stablecoins. If you keep your rewards in the BIA, you can earn 0.25% BTC back with a $500 BTC limit when making trades on the BlockFi platform. Also, you can receive 2% APY for holding stablecoins in your accounts. This has a limit of up to $200, and you can receive these monthly bonuses.
The card also offers other bonuses. These include a sign-up bonus of $250 in BTC if a cardholder spends $3,000 in the first three months. Cardholders can earn 3.5% in BTC rewards after three months at a $100 BTC cap.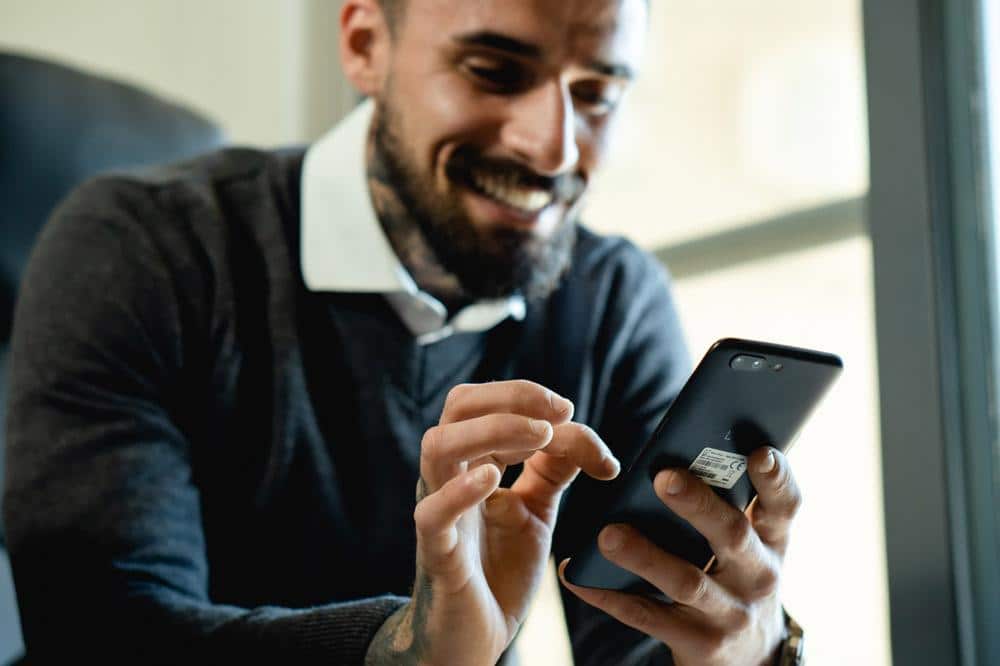 On top of that, as a cardholder, you can receive stablecoin bonuses when keeping your holdings in the BIA. You can get an additional 2% APY after using the card for a year. You can currently receive up to 9.5% APY on your stablecoins.
BlockFi Interest Account
BlockFi credit cardholders need a BIA to receive rewards from purchases. The BIA has provided users with rates that are on par with traditional fiat interest accounts since 2017.
BIA users can earn interest in popular cryptocurrencies like Bitcoin (BTC), Ether (ETH), and Litecoin (LTC). Additionally, you can receive interest on stablecoins like Tether (USDT), USD Coin (USDC), etc.
Moreover, Gemini Trust Company is the custodian of all BlockFi's holdings. It's a company regulated by the New York Department of Financial Services. This means that the platform securely stores all cryptocurrencies. As a result, Gemini is one of the most trusted crypto exchanges on the market.
Interest Rates
The BIA has a much higher interest rate than other investment accounts. It offers up to 1.5% annual interest on deposited Bitcoin. In comparison, it offers up to 7.5% annual interest on stablecoins. This is 43 times more than other accounts like WealthFront, which only offer 1.82%.
The interest rate for Bitcoin varies depending on the amount a user deposits. Users earn 4.5% annual interest if they deposit .25 BTC. Users with more than .25 BTC and less than 5 receive 1.5% annual interest. While those with more than 20 BTC will earn 0.25%.
Users can receive 7.5% annual interest on all their stablecoin deposits. However, the deposit needs to be less than 50,000. Deposits over this limit receive 5.5%.
Users receive annual interest in the cryptocurrency they deposited. This means that the value of the cryptocurrency might change before you withdraw the funds. Cryptocurrencies are generally volatile, but stablecoins are less so. They are pegged to a fiat currency, so their value remains consistent enough for reliable returns on deposited stablecoins.
Users get one free withdrawal each month from your BIA. If you want to make more than one withdrawal, you must pay a flat fee. Each of these fees has a 7-day limit.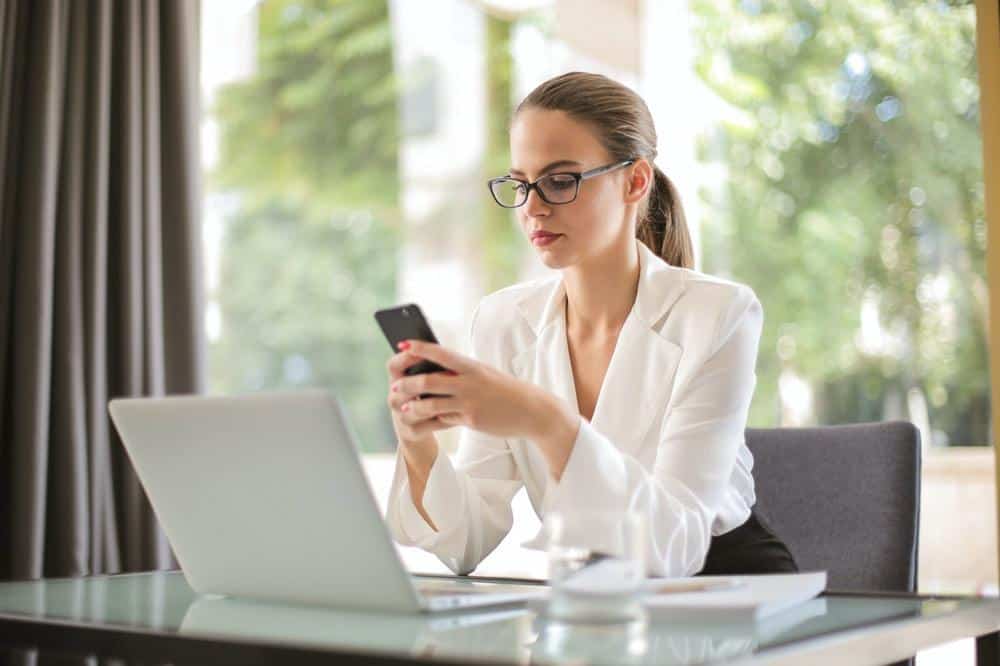 The Benefits of the BlockFi Credit Card
The BlockFi credit card has the obvious benefit of rewarding cardholders with Bitcoin. This card makes it easier for crypto newbies to earn Bitcoin without visiting a DEX or CEX.
BlockFi will soon make it possible for cardholders to pay bills in stablecoins. These coins are pegged to a fiat currency, and cardholders receive 2% APY on their held stablecoins. This means you can leverage your rewards to cover some of your expenses.
Cardholders can now also choose which cryptocurrency to receive their rewards in. This gives you greater flexibility when managing your BIA.
BlockFi also allows cardholders to add family members to the credit card. This allows others to build up a good credit record and earn more rewards for the family.
Moreover, approved cardholders can use a digitally provisioned card while they wait for their physical card. This makes using the card almost instantaneous. BlockFi has also improved its mobile app. For example, cardholders can now track their spending and rewards from the app.
Lastly, using credit cards will benefit the cryptocurrency ecosystem. More cardholders earning and spending BTC allows for innovation in the crypto space. Because if there is considerable interest in new crypto innovations like the BlockFi credit card, other companies will also attempt to innovate.
Is BlockFi Secure?
The Federal Deposit Insurance Corporation (FDIC) does not cover digital assets like cryptocurrencies. This means that BlockFi does not have FDIC coverage.
On the other hand, BlockFi uses the Gemini Trust Company as a custodian. Gemini has its insurance and is regulated by the NYDFS. It also has SOC2 custody compliance from Deloitte.
Furthermore, Gemini stores 95% of its holdings in offline cold storage. This means that hackers cannot access it without obtaining the physical private keys of users. AON insures the other 5%, and they store it in a hot wallet.
Gemini's cold storage uses HSMs (Hardware Security Module) that the company stores offsite. The CEO and other employees cannot move funds from cold storage, requiring more than one employee to operate the HSMs.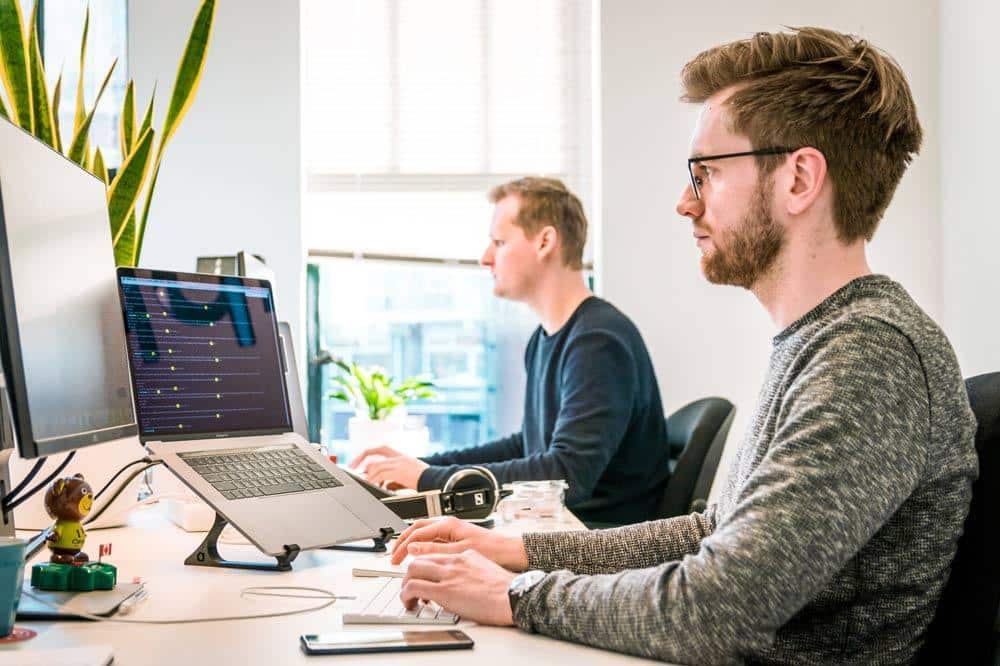 With hot wallet storage, Gemini employs multi-factor authentication for administration. And access to the wallet is based on a tiered system using the principle of least privilege.
Lastly, BlockFi has never lost any user funds since it launched in 2017. And they have an action plan in case an account is hacked. They freeze the user's account for a week and contact the person via video call to determine their identity. They then change the user's sign-in details, and the person can access their account again.
Final Thoughts
BlockFi has been a trusted cryptocurrency lending platform for over five years. It has raised over $500 million since its launch and continues offering innovative financial products in the crypto space.
For example, they offer crypto-backed loans. These include loans for automobiles or homes. They also offer great interest rates on stablecoins in the BIA.
With the BlockFi credit card launch, the company is taking another innovative push towards bringing cryptocurrencies to the mainstream. It offers rewards in BTC and has no annual fees.
In conclusion, the new credit card is a great gateway product for users not inclined to trade cryptocurrencies but are curious about it.