Crypto exchanges have flooded the internet since the 2017 crypto boom. As developers launch new coin projects, many other developers launch IECs (Initial Exchange Offerings).
Exchanges allow traders and users to swap coins for purposes like crypto gambling on the best crypto casino, using DeFi applications and purchasing NFTs.
In this comparison, we will look at Kraken vs Binance and see which offers the best usability, security, coin support, and features.
Binance vs Kraken: History
Kraken
Jesse Powell created Kraken in 2011 and launched the exchange in 2013. Kraken's headquarters are in San Francisco. Today, it is one of the most closely regulated exchanges on the crypto market.
In 2011, the popular exchange Mt. Gox fell victim to a cyberattack. Hackers stole over 25,000 BTC. Jesse Powell visited their headquarters and decided to create a more secure exchange.
Currently, Kraken is one of the most secure exchanges. Kraken works with government agencies and other regulators to keep the exchange within regulatory parameters.
Firstly, it registered as a Money Services Business with FinCen in the USA and FINTRAC in Canada.
Furthermore, in 2020, Kraken got approval as an SPDI (Special Purpose Depository Institution) in the American state of Wyoming. US Kraken users can link their crypto assets with their traditional bank accounts.
Lastly, Kraken is popular among institutional investors and experienced traders because it is highly regulated and secure. Currently, it has over 4 million users and a daily trading volume of around $1.39 billion.
Binance
Changpeng Zhao and Yi He founded Binance in 2017. Both creators had previous crypto experience working on the OKCoin project.
Binance was first based in China, where it launched its ICO (Initial Coin Offering) and raised over $15 million. Binance divided the funds between building the platform (35%), Binance branding (50%), and emergency funds (15%).
In September 2017, China banned ICOs and ordered all funded crypto projects to return investments. This meant Binance had to return its $15 million. They returned and moved the exchange to Japan. However, there were still some regulatory issues, so Binance settled on Malta.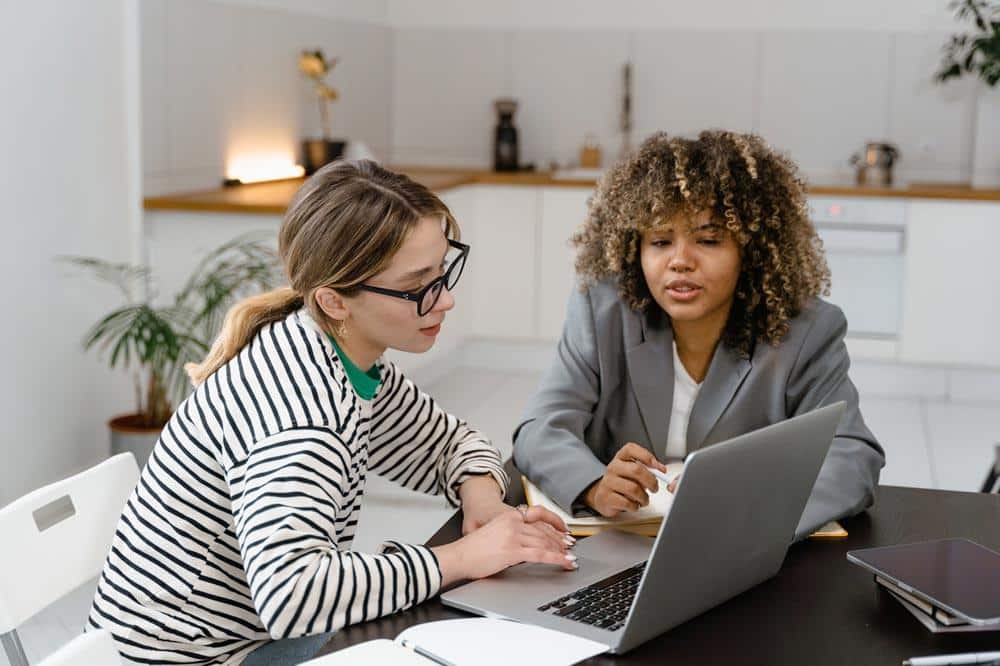 In Malta, Binance needs to comply with the Virtual Financial Assets Act (VFA). The exchange requires the KYC (Know-Your-Customer) and AML (Anti-Money Laundering) protocols for new users.
Binance has an average daily trading volume of over $2 billion. It also has over 13.5 million active users.
Lastly, in June 2021, the UK regulator, Financial Conduct Authority, stated that Binance could not perform any regulated activities in the region. Additionally, US residents cannot use the full Binance exchange. Instead, they need to use the Binance US exchange. This is a stripped-down version of the exchange.
Kraken vs Binance: Platform Comparison
Ease Of Use
Binance
Binance first received a reputation for being difficult to use for crypto beginners. Its earlier interfaces assumed users knew how exchanges operated and had few quick crypto coin transaction prompts.
That said, Binance has improved its user interface in recent times. Its mobile app allows users to buy crypto with one or two taps, and it also has a lite version of its app for beginners.
The web interface remains a challenge for beginners, but its logical design makes it easier to grow accustomed to.
Firstly, there are three interface views. These are basic, classic, and advanced.
Basic shows two drop menus for quick coin trading. The "buy crypto" tab lets you choose which payment method you want to use. This is an odd design decision because many crypto newcomers want a list of available coins they can buy.
Next, the classic interface bombards users with charts and lists showing real-time price movements of trading pairs and detailed information about a particular trading pair like BTC/USDT. Users can create stop orders, place limit orders, and perform margin trades on the main interface.
The interface also shows open orders, order history, and trade history. This should be sufficient for an experienced trader.
Finally, the advanced interface has all the functionality of the classic interface. It provides analytics and charts. TradingView provides charting data for the exchange.
Kraken
Kraken is slightly easier to use than Binance. It provides new users with simple tutorials when they first visit the website. Furthermore, its "Buy Crypto" tab has a single menu where users can choose which coin they want to buy, sell, or convert.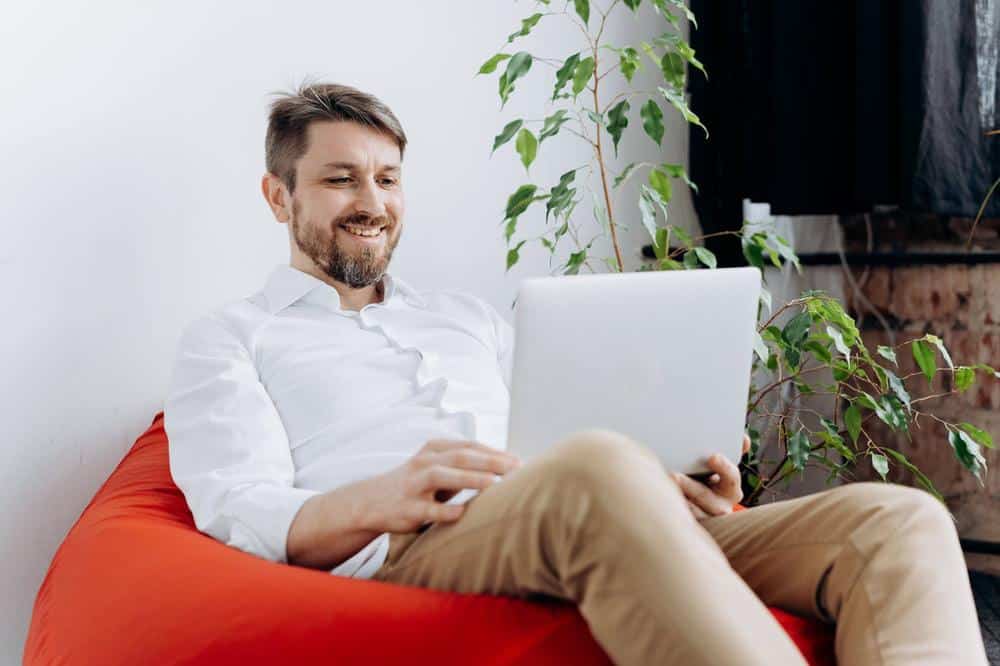 Moreover, the interface guides users through verifying their accounts to begin trading. Each tab on the web interface only has two or three menus, and users can find features in a straightforward interface without distracting charts or lists.
The "Prices" tab shows the top listed cryptocurrencies. Users can choose to view Advanced Markets and a Classic Chart View. There is also a cryptocurrency search function.
Moreover, users can choose between using Kraken Basic, Kraken Pro, and Kraken Futures. The Pro version has more features than the Basic, and Futures allows for Futures trading on the exchange.
For Kraken vs Binance for ease of use, Kraken is the obvious winner. While Binance has tons of information on the main interface, Kraken removes all the clutter and guides users through the exchange's features.
Coin Support
Binance
Binance supports over 500 cryptocurrencies and a host of stablecoins. These include BUSD and USDT. It also supports 19 fiat currencies for fiat-crypto trading. Additionally, it lists ICO tokens. This means that users can fund new coin projects from the platform. Binance US only supports 47 altcoins and can only transact in US dollars.
Kraken
Kraken supports over 80 cryptocurrencies. This includes all the popular coins and a respectable list of altcoins. It has over 150 trading pairs, but not all coins have trading pairs or support margin trading.
Furthermore, users can use the US dollar and the Euro for cash-to-crypto transactions. Other coins support fiat currencies like the Japanese Yen, the Australian Dollar, and the British Pound.
For Kraken vs Binance, Binance is the clear winner for coin support. Its inclusion of ICO coins makes it the best platform to find newly launched tokens.
Security
Kraken
Kraken is highly secure. It keeps its servers under 24/7 armed surveillance. It also keeps 95% of user funds in cold storage. This means that hackers cannot target the exchange for large sums.
Additionally, Kraken is transparent about its security features. There is a comprehensive section on their website dedicated to outlining their security measures.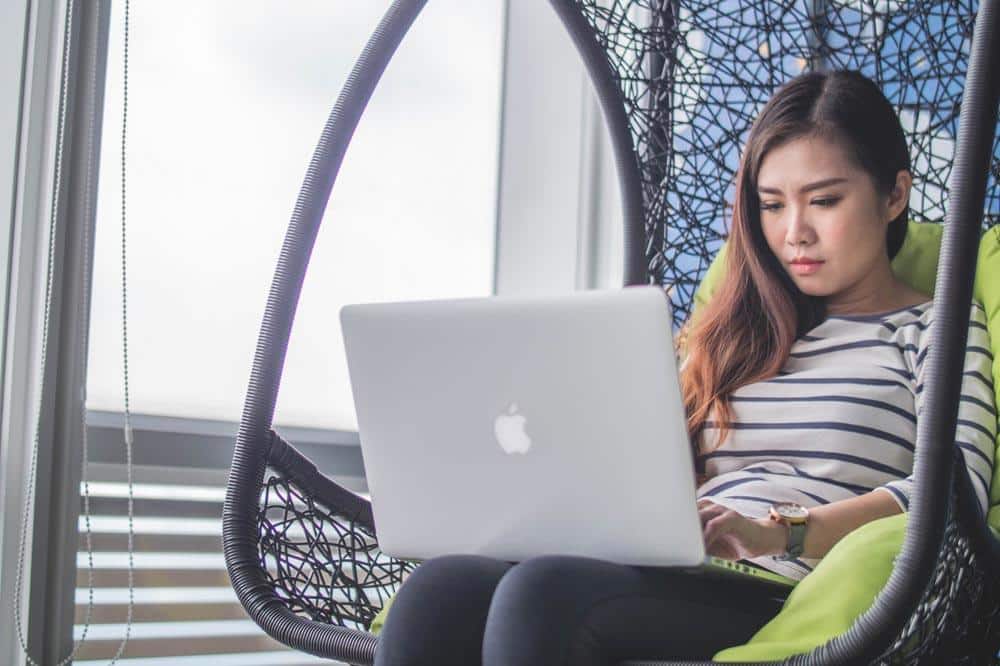 However, they take this a step further with their active bug-hunting program. To do this, they enlist the help of benevolent hackers to find vulnerabilities in the exchange. Anyone who does receives a reward for reporting these bugs to Kraken.
Lastly, Kraken also has security features for user accounts. It supports 2FA (Two-Factor-Authentication) for secure logins. They also allow customisable API key access. They employ SSL encryption in the exchange, and users can set an account timeout.
Binance
Binance offers similar security for accounts on the exchange. These include 2FA for logins, an anti-phishing code for email communication, and Universal 2nd Factor Authentication (U2F).
It also allows customisable API key access, and users can manage which devices can use their accounts. Additionally, users can also manage withdrawal addresses. With this feature, users can easily limit the number of withdrawal addresses they link to their accounts.
Binance has tight security, but hackers did manage to access the exchange through a 2FA vulnerability in 2019. The hackers got away with over $40 million in Bitcoin.
Fortunately, Binance launched the Secure Asset Fund for Users (SAFU) in 2018. They used this fund to recompense affected users.
Lastly, Binance also has an AI solution for risk management. This tool scans the exchange using facial recognition, extensive data analytics, and cyber forensics to find any suspicious activity.
In the Kraken vs Binance comparison, both exchanges perform well with security. Binance has a minor blot on its record from the 2019 hack but has since redeemed itself.
Fees
When choosing an exchange, users need to look at fees in their preferred currency and see how affordable their trading actions can be.
Both Kraken and Binance use the taker and maker model for platform fees. A user is a taker if they place an order at market price and instantly get a match. A user is a maker if their order is not immediately matched and not at market price.
Binance
Firstly, Binance does not charge a deposit fee. It charges 0.1% for every withdrawal and trade on the platform. Both makers and takers pay 0.1%.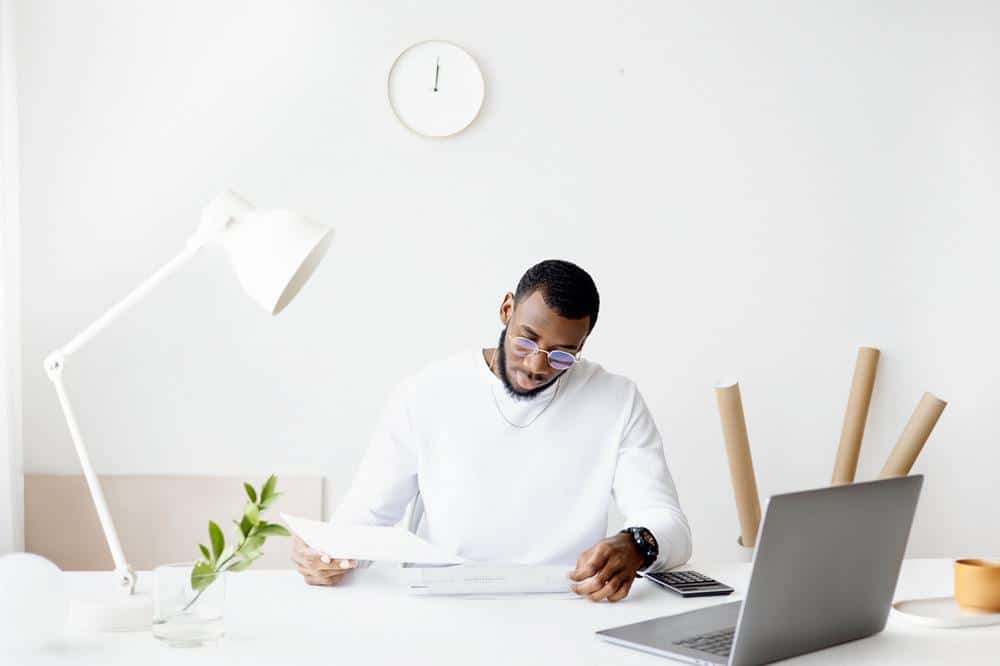 Binance charges users 1.8% to 2% if they use a credit card. Furthermore, if users pay their trading fees with Binance Coin (BNB), they can get a further 25% discount.
Finally, Binance has transaction limits. A user's transaction threshold increases when they provide personal information to the exchange. Depending on how much information they share, users' limit could be from $300 to $50,000 per pay.
Kraken
Kraken does not charge deposit fees. It also does not charge withdrawal fees for a variety of withdrawals.
However, it charges commission and processing fees for crypto purchases. It stands at 0.9% commission on regular cryptocurrencies and a 1.5% commission fee with stablecoins. Takers pay a 0.26% trading fee for spot trading, and makers pay 0.16%.
Kraken limits the amount of money a user can deposit or withdraw. They determine the limit with account levels. The Starter account can deposit $9,000 monthly and withdraw $5,000 daily. Pro account-level users can deposit and withdraw $10 million per pay.
For the Kraken vs Binance comparison, both exchanges offer low fees to their users. Users must decide which exchange provides the best value for the services they choose.
Best Features
Both Binance and Kraken are secure, easy to use, and have affordable fees. They also have a few standout features that give them an advantage over the competition.
Binance
Binance supports many new cryptocurrencies. It actively lists newly launched coins straight from their ICOs. This gives users and project leaders a great platform to access new coins.
Additionally, its ICO launchpad gives new coin projects a platform to promote and sell their coins. Binance checks new coins before putting them on the launchpad. This means that coins on the platform have undergone a process that might mitigate potential scams.
Furthermore, Binance has a Trust wallet. It supports all the coins on the exchange, and users can buy or sell NFTs from their wallets.
Binance users also have access to a host of DeFi applications. These include Binance Earn, Binance crypto loans, Binance liquid swap, and others.
Lastly, Binance also has a Visa Card. Users can spend their crypto using the card at Visa vendors worldwide.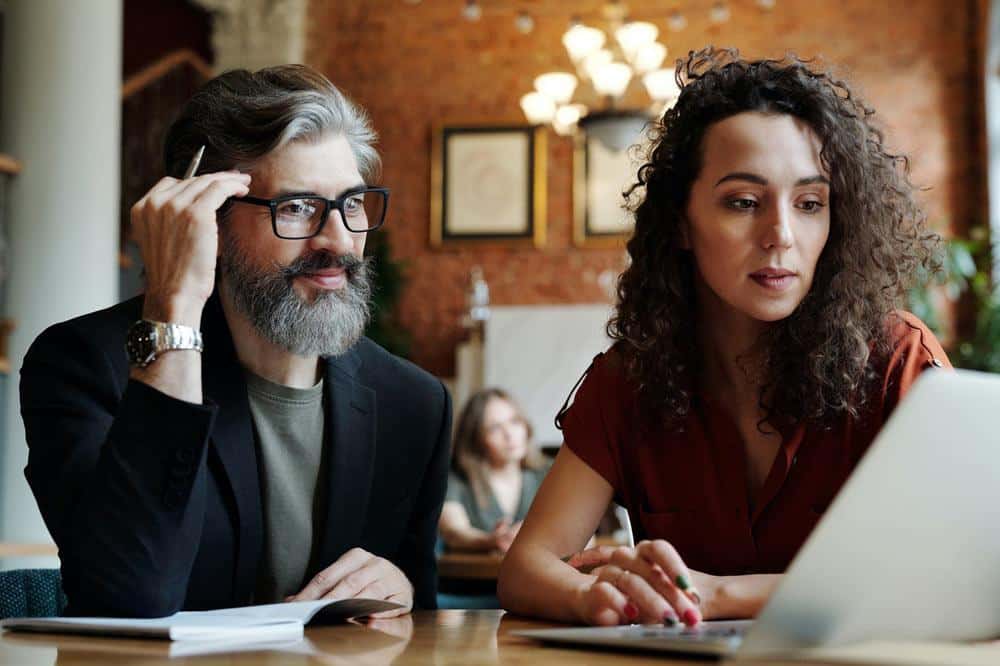 Kraken
Kraken's strength lies in its regulatory status. The exchange follows FinCEN regulations and is a registered bank in Wyoming. This is great for US users.
Additionally, Kraken has a trading terminal. Cryptowatch, launched in 2019, provides users with real-time data about crypto markets. The terminal connects over 25 exchanges and uses APIs from more than 4000 markets.
Cryptowatch allows users to trade on different exchanges from the platform. It has automated alerts and orders with the help of Zapier.
Finally, Kraken has some advanced trading features. It allows users not only to stake their crypto and earn a passive income but also enables futures trading.
For Kraken vs Binance, Binance is the winner for best features. It provides more value to users looking to use their crypto for various purposes. Kraken has some novel features but not as extensive as Binance.
Conclusion
With Kraken vs Binance, there is no clear winner. Kraken has a friendly user interface, while Binance might require some time to get used to. Binance supports over 500 cryptocurrencies, but Kraken has tighter security.
Binance has more value-added services than Kraken. On the other hand, Kraken provides necessary features for advanced traders.
Ultimately, choosing between the two exchanges comes down to where a potential user is from. Kraken is more available to US residents. At the same time, Binance has a few availability issues.