While Bitcoin has been grabbing headlines recently, many altcoins on the market offer incredible value and have the potential to provide high ROI. Whether you use crypto to transact, play at the best crypto casino, or shop, altcoins can be valuable to your investor's portfolio.
When considering the top altcoins to invest in, it's best to do your homework and look at recent performance to gauge how profitable they can be. We are here to explore the top altcoins 2021 has thrown our way. The insights should help you decide which are the best to diversify your portfolio and maximise your returns.
What Are Altcoins?
Altcoins are all cryptocurrencies besides Bitcoin, the "original" cryptocurrency. Altcoins share many similarities with Bitcoin but also have unique characteristics that set them apart.
While these coins are an alternative to Bitcoin, in many cases, developers have used the basic framework of Bitcoin to improve the various altcoins on offer.
Altcoins were created to improve on the limitations of Bitcoin to gain a competitive edge and appeal to different users. Since new altcoins are constantly being developed, many have great growth potential. Of course, only time can tell how they will evolve.
Altcoins are available in many different categories, namely:
Mining-based – These altcoins are created through mining, and many use a proof-of-work consensus. Most top altcoins in 2021 fall under this category.
Stablecoins – Cryptocurrencies are volatile by nature. Stablecoins attempt to minimise this volatility by pegging their value to fiat currencies, precious metals, or in some cases, other cryptocurrencies.
Security tokens – These are similar to securities traded on the stock market with the distinction that it has a digital origin. It resembles traditional securities as they typically offer equity through ownership or give the holders a dividend payout.
Utility tokens – These tokens are used to provide services within a specific network. Still, they differ from securities because they do not offer any ownership stake or pay out dividends.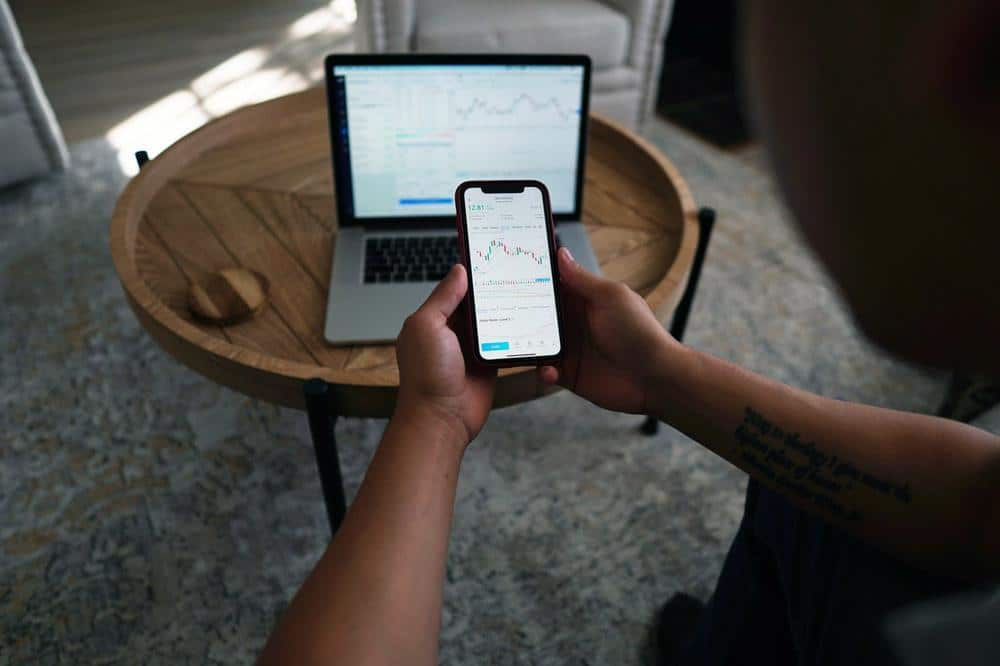 Top Altcoins To Invest In: 2021 Edition
It makes sense for investors to diversify their portfolios with altcoins brimming with potential. We explore the top altcoins to invest in this year without further ado.
1. Ethereum (ETH)
Following Bitcoin, Ethereum is the next most popular crypto. To date, it has been a firm favourite amongst both new and seasoned crypto investors.
Ethereum hit the crypto market in 2015 and operates as a decentralised open-source blockchain platform. Its cryptocurrency, Ether, has a market cap of over $370 billion and a circulating supply of over 117 billion ETH. At the time of writing, it had a unit price of approximately $3,050.
Ethereum aims to be a global platform for all decentralised applications and enables users from all parts of the world to write and run software that can resist fraud, censorship, and downtime. Its developers are pioneers in innovative blockchain smart contract technology. Smart contracts are programs that can automatically carry out actions to satisfy an agreement between multiple parties on the network.
Ethereum is secured with a proof-of-work algorithm, and there are plans to transition to a proof-of-stake algorithm linked to an update to Ethereum's software. Ether is a well-established altcoin as its constant evolution shows signs of steady growth and potential profits for investors.
2. Cardano (ADA)
Cardano is an open-source blockchain platform that uses a proof-of-stake algorithm. In short, it aims to create a fair, secure, and transparent society. It was founded in 2017, and developers created the ADA token to enable investors to participate in network operations. Anyone who holds this altcoin can vote on proposed changes to the software.
Cardano has a market cap of over $64 billion and a circulating supply of over 32 billion ADA, making it one of the top-performing altcoins of 2021. At the time of writing, it had a unit price of $2.02. Developers of Cardano want to enable decentralised apps and smart contracts to be developed with modularity.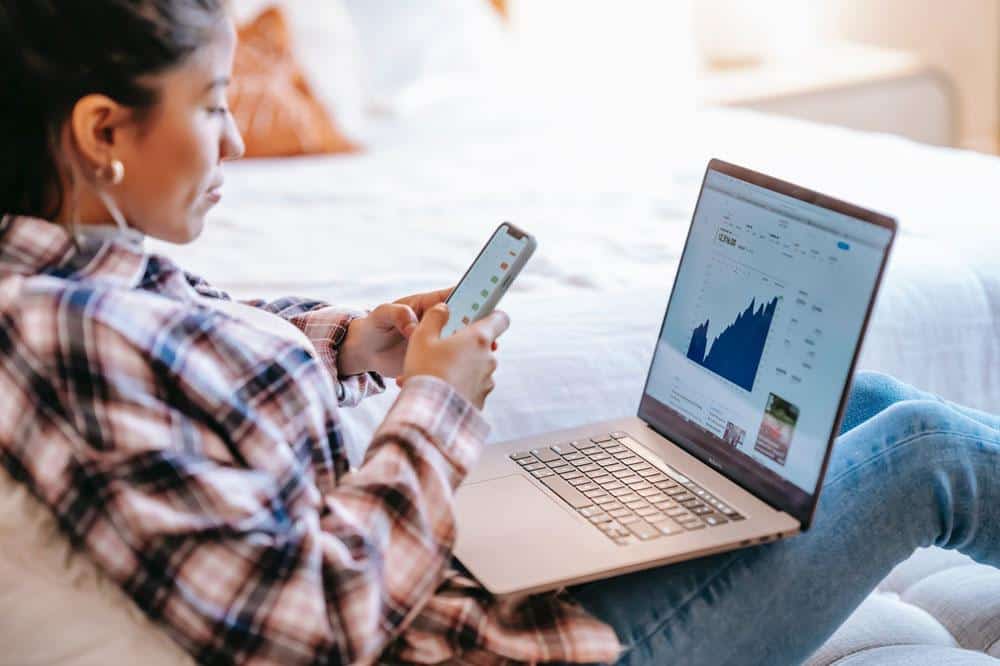 Cardano sets itself apart from Bitcoin with its proof-of-stake consensus mechanism, which is less energy-intensive when compared to the proof-of-work consensus that Bitcoin uses. With lots to offer and many exciting developments, this altcoin will surely attract investors in 2021 as it has fantastic growth potential.
3. Tether (USDT)
Tether is a stable-value cryptocurrency commonly known as a stablecoin, and it mirrors the US dollar value.
It made its debut on the crypto market in 2014 as a second-layer cryptocurrency token developed on Bitcoin's blockchain. The USDT peg to the US Dollar is achieved by maintaining in reserve a sum of cash, reserve repo notes, fiduciary deposits, commercial papers, and treasury bills that are equivalent in US Dollar value to the number of Tether that is in circulation.
Tether aims to combine the unrestricted nature of cryptocurrencies with the US Dollar, which is regarded as a stable value. Tether has a market cap of over $64 billion and has a circulating supply of over 64 billion USDT. At the time of writing, it had a flush unit price of $1. Whenever Tether issues USDT tokens to a user, it allocates the same amount to its reserves – ensuring that USDT is wholly supported by cash and cash equivalents.
In a highly volatile crypto market, Tether can be regarded as a safe bet. Investors can shift their portfolios to USDT during periods of uncertainty instead of cashing out the USD equivalent.
Furthermore, with its relative stability, investors find it easy to transact with a US Dollar equivalent without the slow and expensive processes that need to be followed through traditional financial institutions. Tether certainly is one of the top altcoins to invest in 2021 for these reasons.
4. Dogecoin (DOGE)
Dogecoin is a cryptocurrency modelled on the popular internet meme "doge." The Shiba Inu dog represents the currency as its logo and mascot.
To get an overview, DOGE is an open-source digital asset that made its way to the crypto scene in 2013 as a light-hearted and fun cryptocurrency. It was intended to appeal to those investors who wanted to look beyond the limitations of Bitcoin.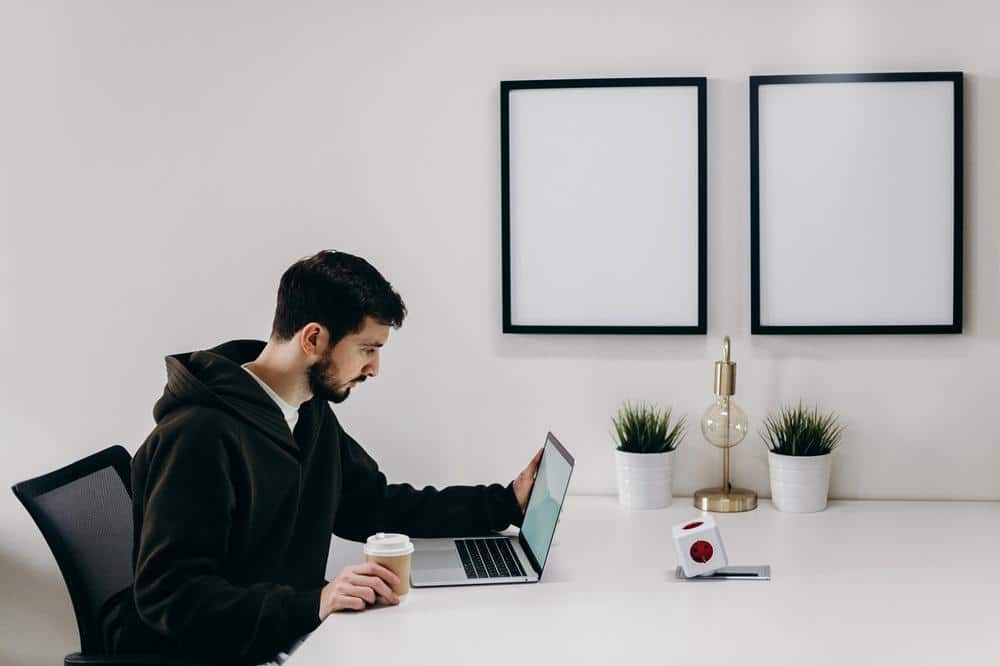 While this cryptocurrency started as a joke coin, it soon rose to fame due to the intervention of Tesla CEO Elon Musk and his timely tweets that promoted DOGE. It has a market cap of over $38 billion and a circulating supply of over 130 billion DOGE. When writing, its unit price was sitting at around $0.29.
Dogecoin uses Scrypt technology with a block time of 1 minute. There is no supply cap on Dogecoin, which can be mined solo or through a mining pool. We recommend you do some reading on DOGE before investing in it. Crypto has been on a relatively shaky path recently, with its value skyrocketing and falling in just about equal measures.
5. Polkadot (DOT)
Polkadot is a multichain sharding protocol on an open-source platform. It facilitates the cross-chain transfer of data and asset types, making many blockchains interoperable.
The platform generally aims to create a completely decentralised and private network where users have complete control. Moreover, it wants to simplify the creation of new applications, services, and institutions.
Polkadot is unique because it can process many transactions on many different chains in parallel, thus improving scalability. Its blockchains are easy to create using a highly flexible Substrate framework.
The platform has a market cap of over 23 billion and a circulating supply of over 987 billion DOT. When writing, its unit price was $23.87 – a very attractive figure for investors wishing to diversify their portfolios with a promising altcoin in 2021.
6. Solana (SOL)
Solana is an open-source protocol that relies on the permission-less nature of blockchain technology to facilitate decentralised finance solutions. It is a relatively fresh altcoin, making its introduction in 2020 by the Solana Foundation.
Solana's platform aims to further the creation of decentralised apps. Moreover, it wants to enhance scalability through an innovative proof-of-history consensus combined with its underlying proof-of-stake consensus on the blockchain.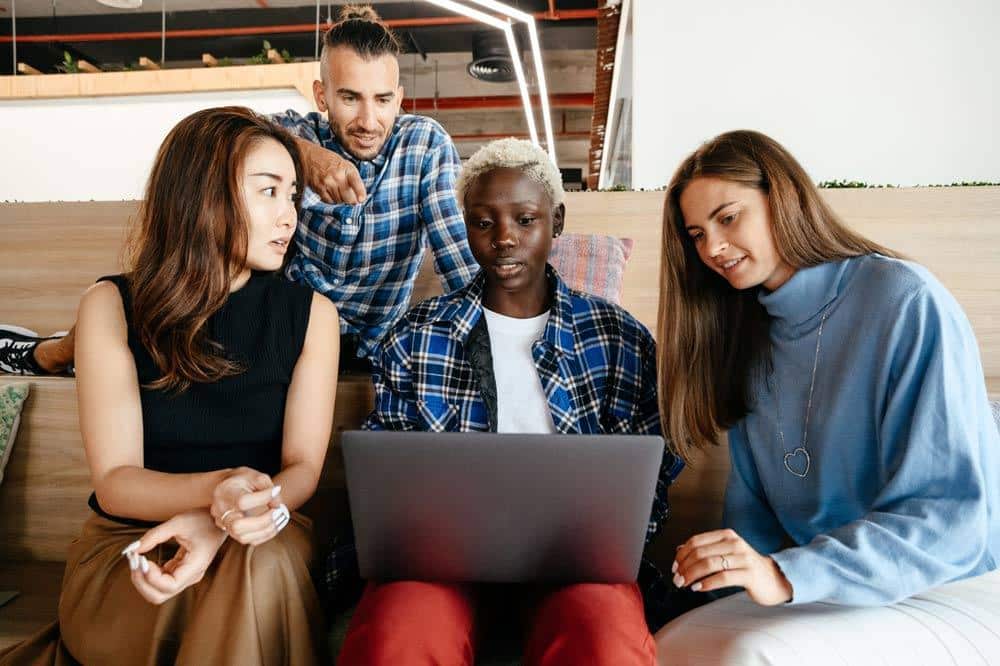 Solana has a market cap of over $20 billion and a circulating supply of over 286 billion SOL. At the time of writing, its unit was hovering around $70.
With Solana's proof-of-history consensus, there is more usability on the platform. It is well known in crypto circles for speedy transaction times, and its market performance has been attracting individual investors and grabbing institutional interest.
SOL is another one of the top altcoins to invest in, especially with its constantly improving protocol pointing towards bags of potential profit in the future.
7. Litecoin (LTC)
Litecoin made its appearance on the crypto scene way back in 2011. It was created for quick, secure, and cost-effective payments by taking advantage of blockchain technology's unique properties. The currency was designed on the BTC protocol but used different hashing algorithms and block transaction times – perfect for small and point-of-sale payments.
Litecoin is regarded as second only to Bitcoin in terms of pure cryptocurrencies due to its clear utility benefits and simplicity. It is high on the list of widely accepted cryptocurrencies around the globe, with over 2,000 stores and merchants accepting LTC globally. Its speed and cheap transaction fees are a big attraction, especially in developing countries where transaction fees can become quite costly.
LTC has a market cap of over $11 billion and a circulating supply of over 66 billion LTC. Price at the time of writing was approximately $170. Litecoin's continuous development and fantastic growth trajectory make it a superb altcoin with immense potential that will undoubtedly attract more investors in 2021.
8. Stellar (XLM)
Stellar is an open-source network that allows users to store or move funds quickly and easily. It debuted on the crypto scene in 2014, intending to improve financial inclusion for the world's unbanked populations, specifically developing nations.
It has since expanded its vision to help financial companies to connect through blockchain technology.
Stellar's native token is XLM and offers users the ability to trade assets across borders in a cost-effective manner. What sets Stellar apart from most other cryptocurrencies is its exceptionally cheap transaction fees of 0.00001 XLM – truly impressive considering the fees charged by traditional financial institutions.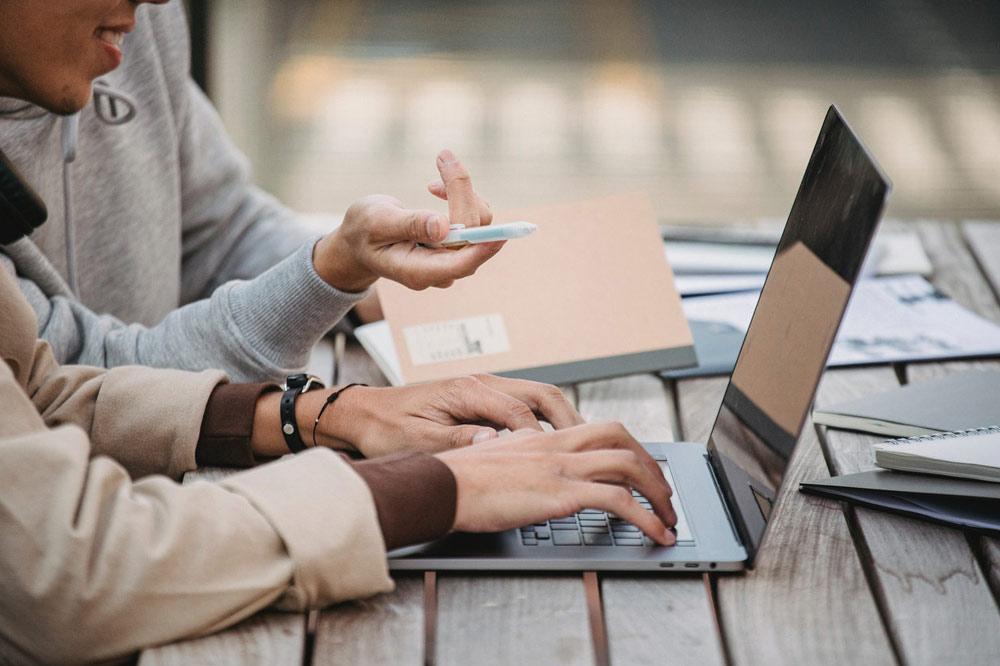 Stellar's market cap is over $8 billion, with a circulating supply of over 23 billion XLM. At writing, its unit price was sitting attractively at $0.34. It is another one of the top altcoins to invest in 2021, with incredible potential and offering a possibly rewarding investment.
Final Thoughts
While the initial craze around cryptocurrencies centred on Bitcoin, investors have since discovered the value of diversifying their portfolios to maximise their investments. Over the past few years, interest in altcoins has exploded due to the varying potential benefits they bring to the world of technology.
Even though that might be the case, note that any investment you make potentially has its risks. For this reason, it's best to seek advice from an expert. Experts may suggest that you view your altcoin investment as something for the long term and encourage you to HODL when things seem a little uncertain.
You may wonder how you can judge if a specific altcoin will make a good investment. Simply, you cannot say with certainty as nobody knows what tomorrow will bring. Do your due diligence and research before committing to any altcoin investment. With a deeper understanding of the different altcoins on offer, you are then in a position to make an informed decision.
Explore the top 10 altcoins by market caps, to begin with, and then work your way onto some hidden gems once you have more confidence in your investment abilities. Be vigilant, be discerning, and don't panic at first sight of market swings. Good luck!