Blockchain is a fast-growing industry. More and more people are seeing the benefits of using the technology in their businesses, and various industries are welcoming the technology into their practices. With blockchain on the rise, many are starting to consider what blockchain jobs are available. 
If you know the basics of the technology, you might think that there are only opportunities for technical candidates such as developers, coders, or programmers. This couldn't be further from the truth. Just like any other expanding field, the industry needs people who have a variety of different skills for a variety of different jobs. 
Working in the industry comes with several benefits, like higher salaries. However, you'll have to know the industry and the technology well, even if you're not participating in the development thereof. In this article, we discuss what blockchain jobs are available to non-technical candidates, what the benefits of these jobs are, and how you can go about getting the roles.
What Blockchain Jobs Are There?
As is always the case when there's a job change, a new product to work with, or a new concept introduced, it can be intimidating and, of course, there is a learning curve to go through. Despite having to get to know the new field that you work in, your fundamental skills are still needed.
Many companies, from start-ups to massive corporations, are looking for people to work in their blockchain teams, and roles are not only for developers. Governments are also looking for crypto and blockchain experts to advise them. If you're interested in working with blockchain but are lacking in technical skills, here are some blockchain jobs you should be on the lookout for.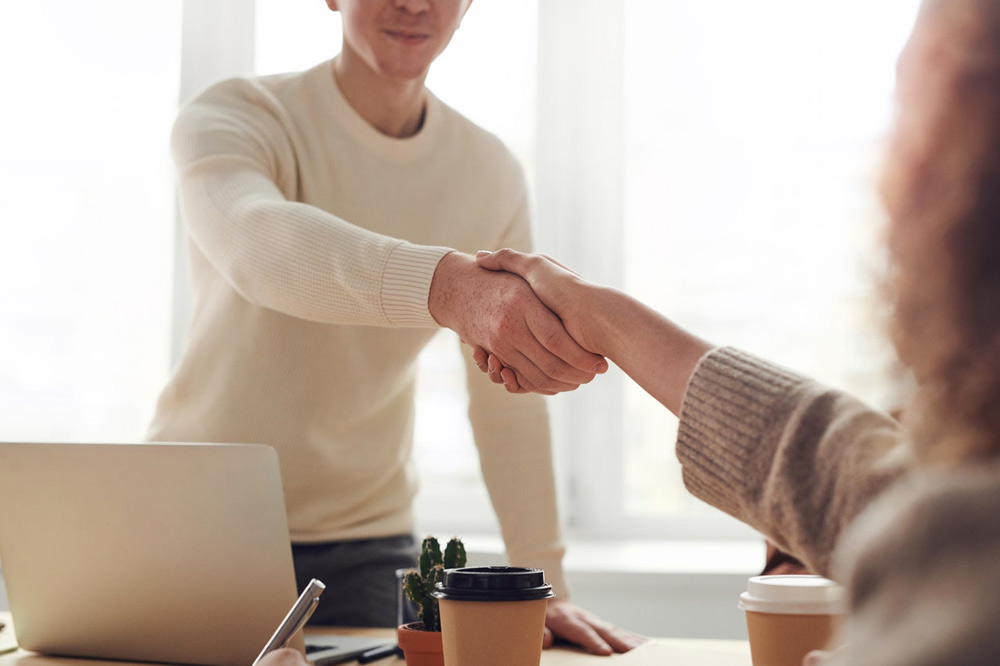 Auditing
Possibly one of the most technical of the non-technical blockchain jobs, auditing, or more specifically smart contract auditing, boasts a large market of opportunities. With blockchains come innumerable amounts of immutable smart contracts, each with its own possible security issues. These smart contracts are responsible for several millions of dollars and large amounts of sensitive information. 
In order to work in this position, one needs to have blockchain, cybersecurity, and research skills.
Research Analytics
To some extent, research analytics is a less technical version of data analytics. This is a skill that is in high demand in the industry due to how new the industry is (in comparison to others).
As a research analyst, you will look into anything that may be valuable to the firm that you work for or that will offer them a high return on investment. This includes information on techniques, practices, competitors, products, services, and possible partnerships and deals.
Thereafter, you will compile and present your findings to stakeholders to whom this information would be relevant.
Investment Analytics
This one is similar to research analytics but used in the field of investments instead.
Since blockchain is a growing industry, there are still several opportunities for investments (or for your company to receive investments). With this, of course, comes opportunities to analyze investments since shareholders need to understand the return that funds are providing to them.
Business Development
Business development is important in the blockchain industry, particularly for start-ups that often need partnerships with established businesses to succeed.
In order to expand a business, business development – from creating partnerships to implementing market strategies and creating marketing material – needs to take place.
General Advisory
Again, there is a wide range of opportunities for experienced advisors in the industry. As we know, setting up a blockchain start-up is hard work, and support in the process is of high value.
As a general advisor, you would assist with public speaking, marketing, networking, and awareness. You may also guide other leaders or offer technical consultations in a specific area. Without advisors, many start-ups would fail. And since start-ups are abundant, there is ample opportunity.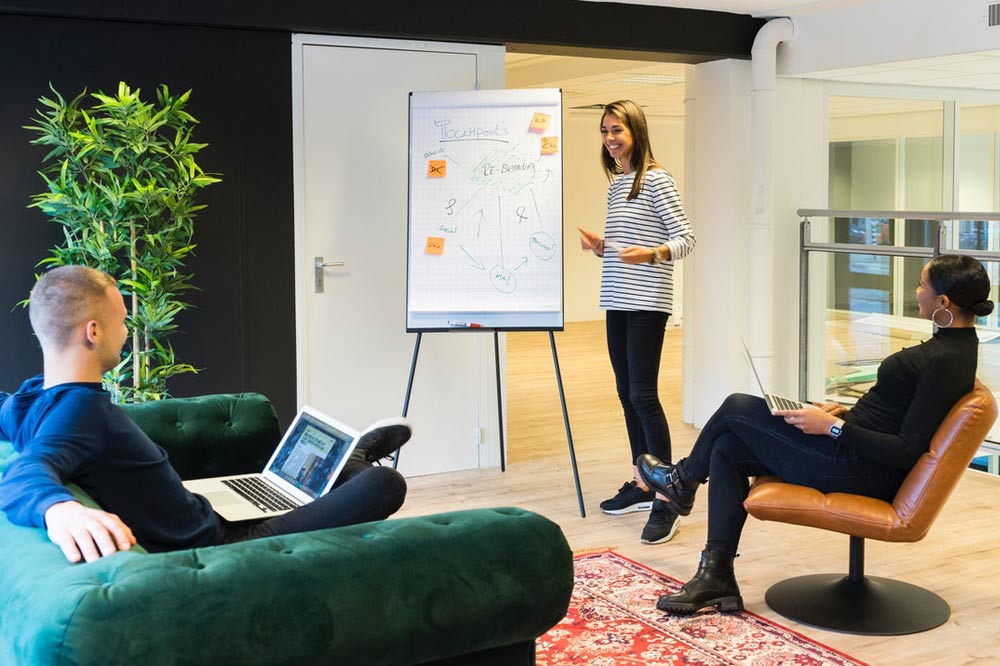 Blockchain Legal Consultant
While it may not seem like it, there are several opportunities for people with legal skills and knowledge to make their way into the industry. For example, when companies integrate blockchain into their systems, there are sure to be some legal issues.
Companies who are new to blockchain are also interested in what legal considerations to make in their investments, what the implications of their actions are, and how to manage their identity. Further, since blockchain is a global technology, it is advisable to have a legal consultant who is well-equipped with the knowledge of international law.
Additionally, due to the anonymous nature of blockchain, legal issues arise with financial transactions. And as FinTech grows and grows, more and more technology-facing legal experts are required.
Essentially, as the blockchain industry continues to expand, so does their need to employ legal consultants and legal professionals who specialize in specific areas.
Blockchain Managers
Managers are needed in all businesses, and managers do not need to have technical expertise to fill the position.
Most of what managers do includes planning, overseeing, and supervising the implementation and enactment of blockchain projects. For this, they need not be able to do the tasks themselves, they simply need to have an understanding of what needs to happen.
Managers also act as middlemen who communicate and liaise with clients. Essentially, they bridge the gap between the development team and the clients. They provide the details of the project given by the clients to the development team, and then report back to the client with relevant information, including progress, issues, and a whole host of other things.
Other Options
For those who feel they wouldn't be able to fill any of the roles listed above, here is a quick-fire list of jobs that are needed in all industries. People with these skills can do blockchain jobs too. Essentially, it will be their "standard" job function but will be fulfilled within a company that centers around blockchain.
Marketers
Accountants
Public Relations
Crypto/blockchain journalists and copywriters
Designers
Potential Benefits Of Blockchain Jobs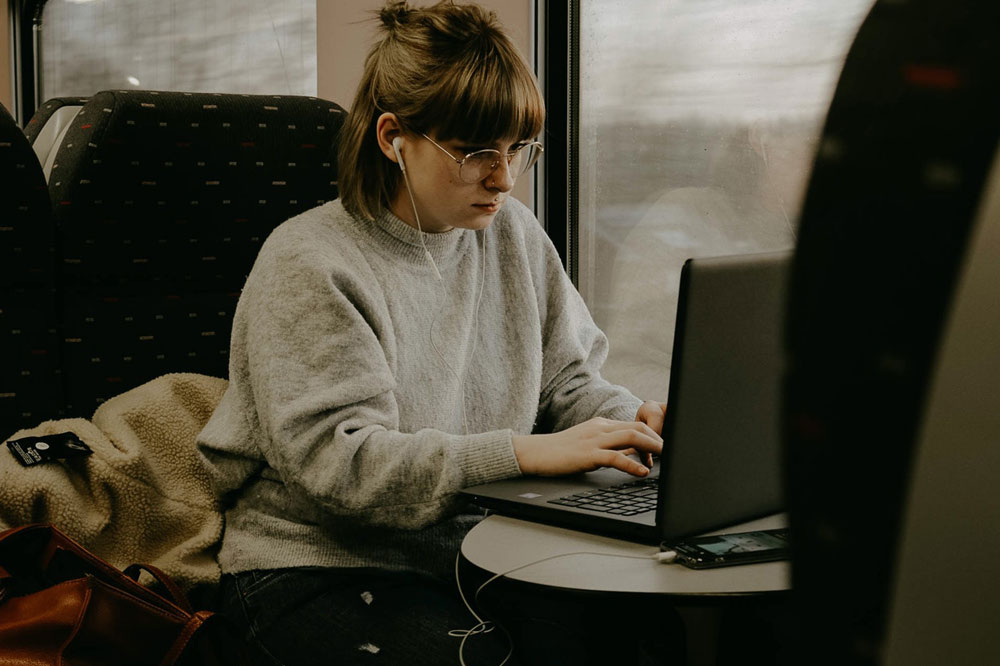 Attractive Salaries
One of the most attractive positives that come with blockchain jobs is the salary. Even for non-technical employees, salaries are higher than in "traditional" businesses. For people with skills like accounting, management, design, marketing, and more, who also have knowledge and familiarity with blockchain, companies are willing to pay big bucks.
Progressive Career Opportunities
On top of this, working with blockchain, even in a non-technical role, provides more opportunities for growth than "traditional" workplaces. Since it is a growing sphere, and things are still evolving rapidly across the world, you could land up in a role that you never even imagined.
Stable Work-Life Balance
Finally, there may be a greater work-life balance due to the increased potential for freedom.
Blockchain jobs are often remote-work friendly, and it is common knowledge that people who work remotely are usually happier and healthier (and more productive, actually). This factors into a feeling of freedom in your personal life, which undoubtedly is a huge benefit of blockchain jobs.
How To Find and Secure These Roles
Demonstrate Knowledge Of The Industry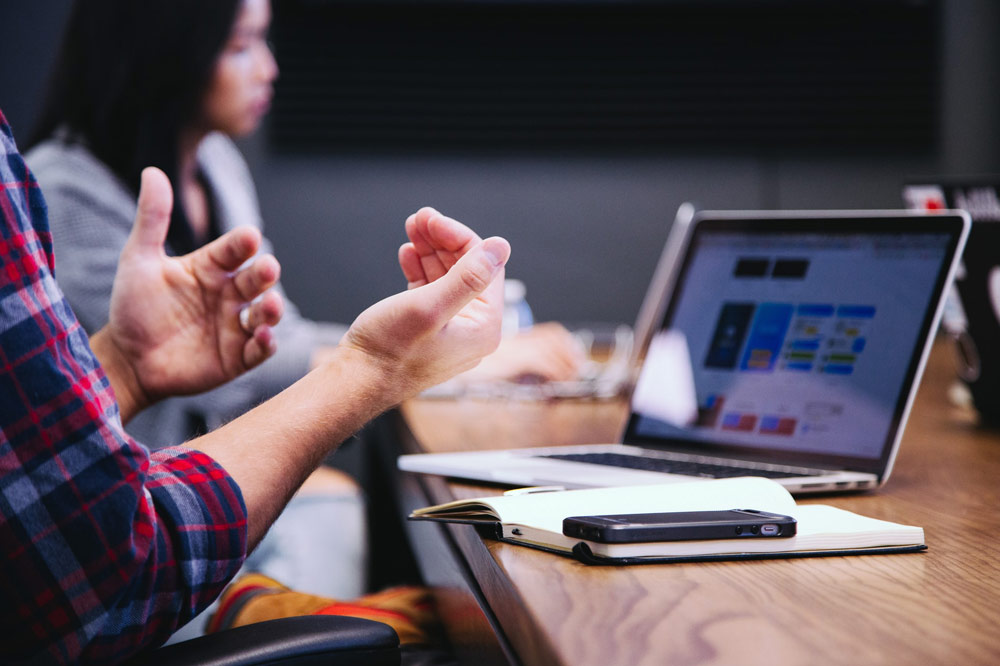 An important consideration for landing blockchain jobs is a demonstrated knowledge of the industry.
Of course, you could argue that you need a job to get experience, but there are other ways to do it too. You could show your interest and experience through personal projects, volunteer work, taking courses, or taking up an internship.
Because blockchain is quite technical and complicated, employers know that you will likely be learning on the job. However, it would be too risky for them to hire somebody with no experience and no industry knowledge. This is why you have to make an effort to prove yourself first.
Moreover, having knowledge of the industry will increase your value to the company you're applying to. You'll come with the skills they need, like marketing, for example, and they won't have to teach you about their products or services. This is very helpful to them. Making yourself valuable is extremely important.
Explore Your Networks
To look for positions, start by networking. Search job boards, go to meetups, add relevant people on LinkedIn, approach people, and make connections. It's important that the right people know your name. Ensure that your personal branding is good as well – create a blog or social media account that demonstrates the value you add to any company.
Of course, these are only some tips. There are many more things you could do to land the jobs or stand out. Most importantly though, remember to do your research on the industry; it's a key factor in landing a job.
Start Your Blockchain Job Search Today
As industries grow, more and more skills are needed across the board. This is why finding a job in the blockchain field is so promising; it's a growing sector that is quickly evolving. You're sure to find a place to fit yourself in if you just know where to start.
As you know now, there are many more blockchain job opportunities than you think for people with skills other than coding and developing. You simply need to work on increasing your base knowledge of the technology, and you'll be good to go.
Don't lose out on the great benefits that come with blockchain jobs; get started on your job search as soon as you can.