Founded in 2017, OpenSea was created as a marketplace for people to buy and sell non-fungible tokens (NFTs).
Playing at your favorite crypto casino is a fantastic way to enjoy your crypto. But, visiting NFT marketplaces is a great way to spend your crypto on something a little more tangible. You can buy NFTs using crypto. Be prepared though – winning auction bids for valuable tokens can reach hundreds of thousands of dollars. It's a lucrative industry indeed.
Read on as we explore the dynamics of OpenSea and what makes it so special.
What Is OpenSea 
OpenSea is the world's first NFT marketplace. Currently, it's the largest marketplace too. People can buy, sell, and trade unique digital non-fungible tokens on this marketplace. The platform makes money by charging a service fee on every sale. 
How Does It Work?
Registered users can buy all types of digital assets on the platform. They can do this either using crypto or fiat currency. It is essentially a peer-to-peer marketplace that lists the most famous NFT collections. It comes as no coincidence that it boasts some of the most significant NFT sales in history.
With all this talk about NFTs, you are probably wondering what exactly the fuss is all about. NFTs are unique digital assets on a blockchain. You cannot replace them with any other asset, unlike other crypto coins in the market. They are unique pieces of digital art backed by blockchain technology. A few examples of fantastic artwork that artists create and sell include:
Sports collectibles
Art
Music
In-game characters
You can trade, auction, buy, or sell NFTs. OpenSea uses smart contract technology to enable you to buy and sell unique NFTs. With smart contracts, you can secure the custody of your NFT collection on the marketplace. The platform uses ERC721 and ERC1155 standards to verify that collectors do, indeed, own the assets they want to list. The marketplace is built Ethereum's blockchain, and you will need an Ethereum wallet like TrustWallet, Coinbase, or MetaMask to buy or sell. The platform allows you to connect directly to your crypto wallet for effortless transacting.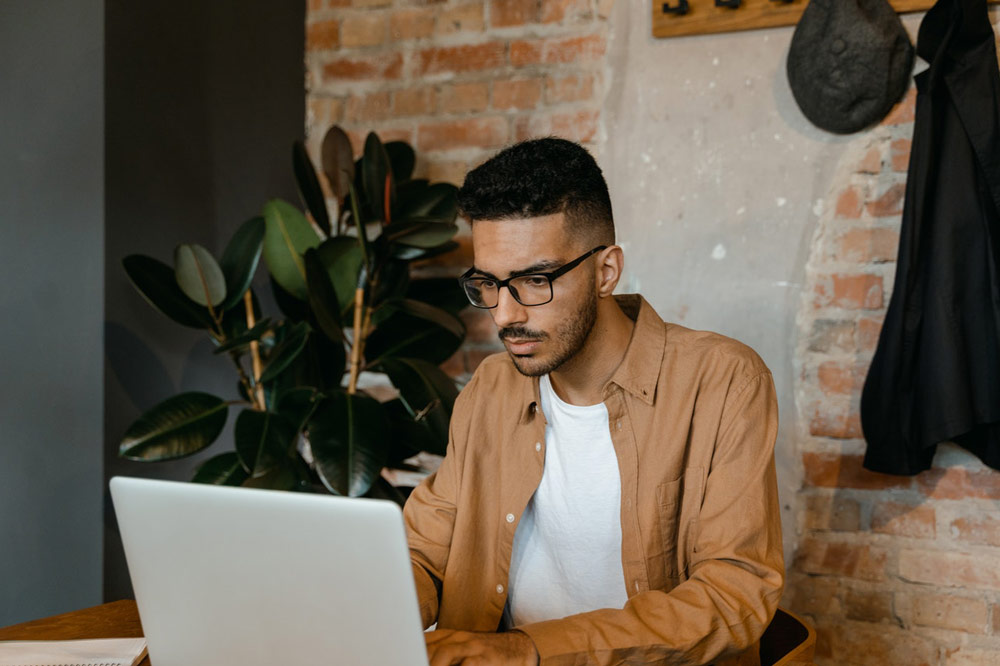 Which Cryptocurrencies Does OpenSea Accept?
OpenSea has recognized the growing interest in NFTs. As a result, they have catered for both new and seasoned crypto users on the platform. They have also acknowledged the importance of convenience to platform users. As a result, they make every effort to ensure purchases are as seamless as possible.
With this in mind, OpenSea supports more than 150 of the most common cryptocurrencies. Ethereum (ETH/WETH), USDA, and DAI are the most popular. Also, the marketplace gives cross-blockchain support for Ethereum, Klaytn, and Polygon. Anyone who wants to take part in auctions will need WETH – Wrapped Ethereum – an ERC-20 compatible version of Ethereum. Those who have ETH in their OpenSea wallets can easily convert to WETH directly on the platform.
If you want to start trading NFTs on OpenSea, you will need two things:
a crypto wallet
an account on a crypto exchange like Coinbase or Binance
OpenSea allows users to convert crypto to their local currency when trading. That said, it is not possible to use your fiat currency to transact directly. Ether is the most common cryptocurrency used in the marketplace. You need it to pay various fees the platform charges. It is relatively easy to add ETH to your OpenSea wallet. You can do it either by depositing from an exchange or loading up directly with your credit card.
What Makes This Marketplace Different?
Many exciting and innovative features make the marketplace stand out from the crowd and assert dominance in the space. Let's explore what these features are.
Users Control Their NFTs
Since OpenSea uses smart contract technology for transactions, the platform does not require custody of your collectibles. Instead, all collectibles that you own are securely kept in an Ethereum wallet connected to OpenSea. Due to this innovation, you are not handing over your digital assets. Instead, the marketplace operates as an intermediary for all your trading activities.
In addition, you do not need to create an account on OpenSea. All you need to do is to connect your wallet. However, you can spruce up your profile where the artwork you collect appears. Note that you won't have to provide any personal information to use the platform.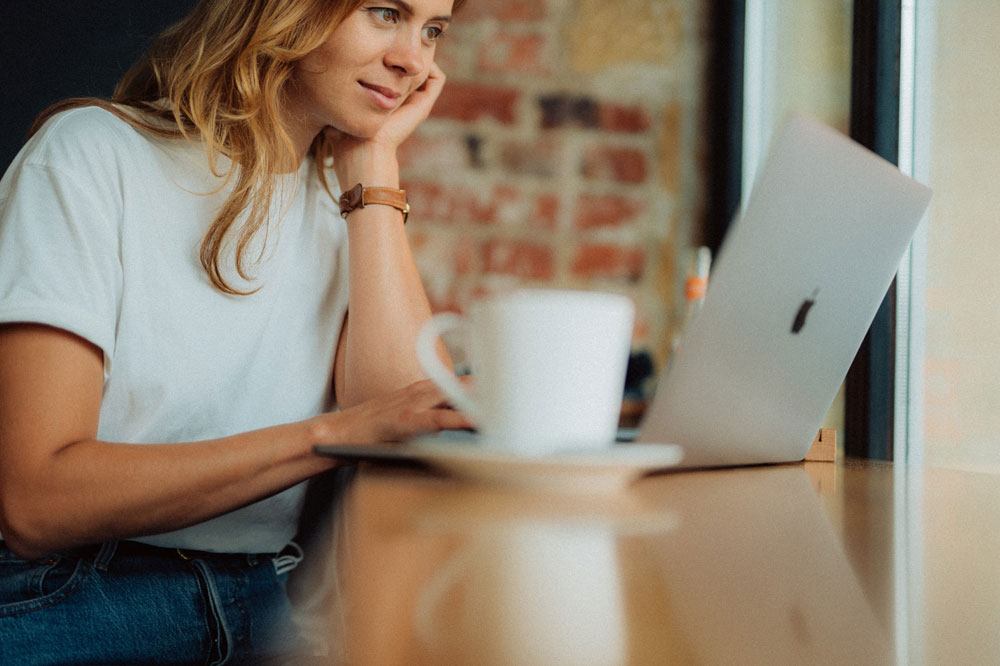 Great Variety Of NFTs And Use Of Ethereum Tokens
OpenSea has over 200 digital assets in its portfolio. It lays claim to over 1.2 million users, 2 million collections, and over 80 million NFTs on its platform. It offers cross-blockchain support with Klatyn, Polygon, and Ethereum. The marketplace's variety and volume are its biggest attraction. It has, after all, hosted almost all NFT-related projects since 2017, when the token standards first emerged.  With the NFT market value being close to $3 million per month, average users sell around $1,200 worth of NFTs monthly.
Hosts Different Genres And Types Of NFTs
OpenSea is all-encompassing. It caters to all types of NFT categories, unlike other platforms that focus exclusively on one or a few categories. You are spoilt for choice with art, virtual world assets, sport trading games, in-game items, utility tokens, and domain names, to name a few.
Art NFTs are the most popular amongst users, including celebrities. Justin Bieber recently splashed out over a million bucks on an NFT to add to his growing collection. Art NFTs include images, gifs, or videos digitized on the blockchain.
Supported Wallets
The platform is highly versatile. It works very well with many popular crypto wallets on the market. You must note that some crypto wallets are better suited when using the desktop version instead of the mobile app. The most popular crypto wallet used on OpenSea is MetaMask. Its popularity is mainly due to its interoperability with almost all Ethereum-based platforms. 
Other standard wallets used on OpenSea include:
Coinbase Wallet
TrustWallet
Portis
Fortmatic/Magic
Venly
Authereum
Bitski
Dapper
Kaikas
OperaTouch
Torus
WalletConnect
WalletLink
Supported Non-Fungible Tokens
OpenSea supports two main types of NFTs, being:
non-fungible assets
semi non-fungible assets
Non-fungible assets are ERC-721 standard NFTs recorded on Polygon and Ethereum blockchains. Similarly, the KIP17 standard NFT is recorded on the Klaytn blockchain. Semi non-fungible assets are ERC-1155 standard NFTs recorded on Polygon and Ethereum blockchains. It's the KIP37 standard used to record NFTs on the Klaytn blockchain.
Advantages Of OpenSea
Low Transaction Fees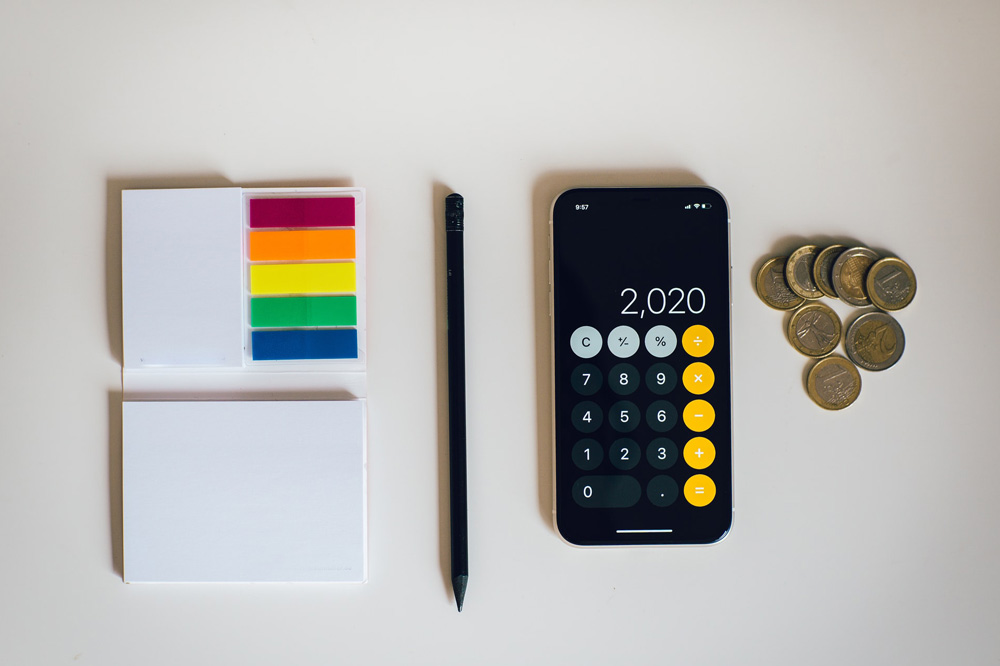 OpenSea has a simple model of charging fees. It's free to set up a marketplace or to use the platform. Then they charge a 2.5% service charge on all sales. There is also a 10% royalty given to the original creator of that NFT.
Convenience
The marketplace is exceptionally convenient to use and makes it relatively easy for users to create an NFT. You can mint NFTs with OpenSea's minting tool. Anybody can start their own NFT collection, even if they do not know about programming or blockchain technology. The minting service is also free, which is very enticing for users as other platforms charge fees to create the tokens. 
Anonymous Purchases
OpenSea advocates for cryptos' general principle of semi-anonymity. This explains why you are not required to create an account on the platform. You merely have to link your crypto wallet, and you're good to go. Also, you are not sharing any of your personal information when buying, selling, trading, or auctioning on the platform. One thing to note is that the marketplace states that it may collect your personal information. This includes any blockchain addresses used on the site. They say this is to improve service to you. However, when transacting, buyers cannot see any of that information.
Wide Range Of Payment Options
Considering that OpenSea's main line of business is selling on the blockchain, all transactions are typical with crypto. As such, the marketplace supports over 200 cryptos. Ether is by far the transaction option of choice for most. 
A Large Number Of Collectibles
At the time of writing, over 20 million listed users owned assets with multiple niches on offer. The marketplace has a ranking table on the user interface that displays the top NFTs according to market cap. It updates the figures every hour.
Active Community
Non-fungible tokens are the center of attention. Therefore, it's no surprise that the first marketplace has accumulated a large and active NFT community in a short space of time. With over 1.2 million users, it now has a staggering market capitalization of over $13.3 billion.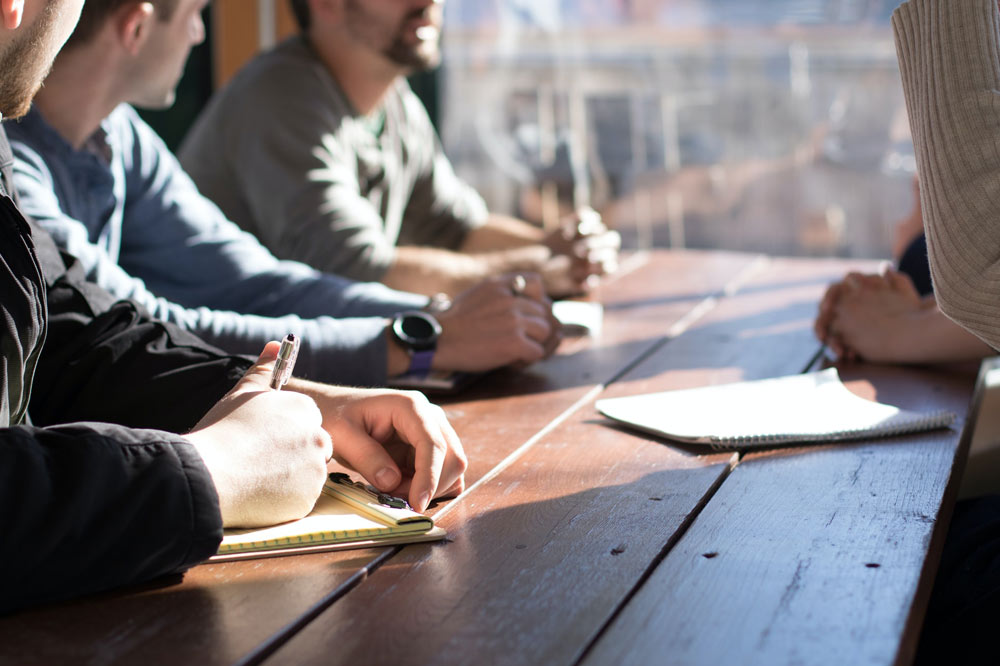 Its highest volume assets are CryptoPunks and Bored Ape Yacht Club NFTs. By dipping its digital toes into pop culture, OpenSea has gained hundreds of thousands of new users. It constantly innovates and keeps up with the times to stay ahead of the competition.
Mobile App
OpenSea's rise to fame led to it launching its first mobile app in September 2021, available for both iOS and Android. The app operates similarly to a gallery and allows users to share listings and browse artworks. The software also allows users to view and manage their NFT collection from their mobile devices. This is particularly helpful when researching NFTs. The mobile app does not accommodate transactions at the moment. But, plans are in the pipeline to introduce this feature at some stage. Ultimately, this will help OpenSea spread the use of NFTs further globally.
Zero Gas Fee Program
Creating and minting digital assets can be a lengthy and costly affair. Gas fees typically range from $50 to $100, depending on the platform you use. OpenSea simplifies this process with its zero gas fee program launched in 2021. Under this program, creators can make non-fungible tokens with no upfront gas costs. The newly created tokens are not transferred on-chain until the first purchase or transfer is made.
Disadvantages Of OpenSea
No Fiat Currency Support
While OpenSea offers plenty of options for cryptocurrency payments, the same cannot be said for fiat currencies. There have been whispers that fiat currencies could soon feature on the platform. This is especially true considering the marketplace's recent acquisition of Dharma Labs. This will enable it to expand its technological capabilities.
Centralization
OpenSea is a centralized exchange, and projects on the platform host metadata and content centrally. There is currently no scalable NFT wallet. This makes it difficult for users to view their NFT information outside OpenSea's platform. However, there is hope that they will solve this issue in the not-to-distant future.
Security Breaches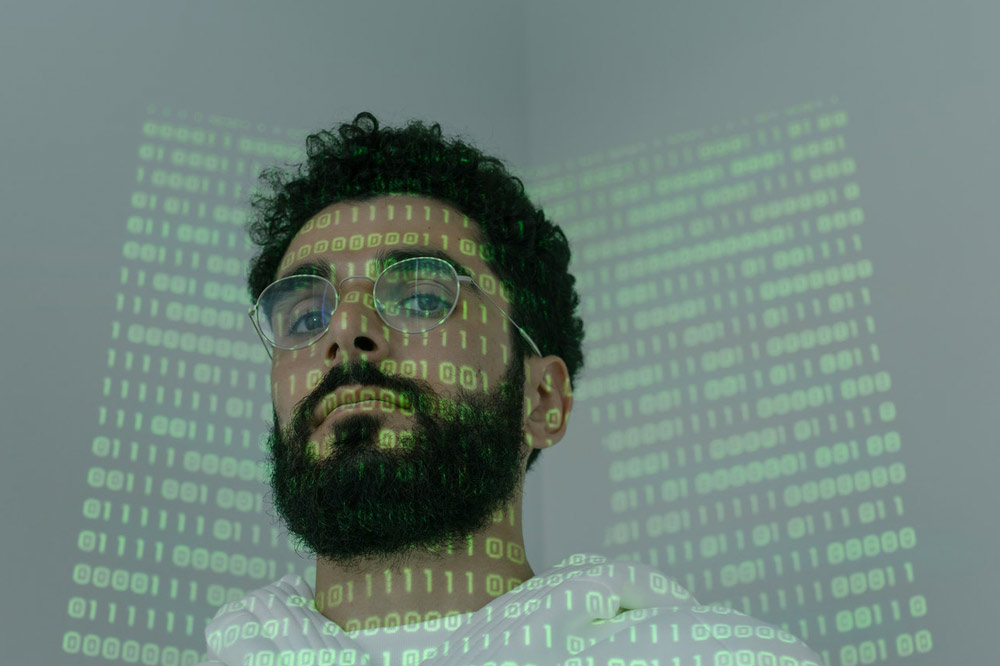 These days, OpenSea offers a highly secure platform. However, previously, a bug in the marketplace led to hackers stealing rare NFTs for a fraction of their actual value. These stolen digital artworks were then sold off for massive profits to the tune of over $1 million. While OpenSea has since upped its security protocols, you must remain vigilant when using the platform.
Final Thoughts
When it comes to NFT marketplaces, OpenSea is head and shoulders above its competitors. Its variety of NFTs, wide array of payment options, incredible market cap, and the sheer daily volume of users walking through its digital doors show how widely used it is.
Besides hosting some of the most famous NFTs around, OpenSea is a superb platform for trading and helping users to effortlessly create them too. The fact that no gas fees are payable upfront when creating NFTs is a real bonus. Plus, you get the option of 100s of cryptocurrencies to use. All-in-all, OpenSea is a fantastic marketplace that acts as a one-stop-shop for everything NFT-related.
Have fun exploring the marketplace, and perhaps you will find a unique piece of digital art that will perfectly suit your personality. Good luck!