Gaming can be a fun activity and a strong source of entertainment for adults. However, it can cause problems due to its addictive nature.
There are people who play casino games sporadically and harmlessly, betting small amounts of money that linger over time. On the other hand, other people become really addicted to the game, or that not only compromises their money and other assets but also their lives and the lives of those closest to them.
Once developed, problems with the game are a difficult enemy to defeat, and precisely for this reason, it is best to avoid it in the first place. We've created this article to list several tips that, when followed, will help players play safely and minimize the risk of gambling addiction. luckily, these tips can help keep you safe, too.
Then we enumerate our tips for playing and playing safely. Clicking on any of the tips will take you to the section of this article with more information about the tip in question.
Responsible gaming options offered by casinos
Self-exclusion
If you want to stop playing altogether for a pre-stipulated period of time, most casinos allow you to opt-out of the game. If you decide to use this option, you will not be allowed to play for the chosen period of time.
The periods available differ between casinos, but the most common options are:
12 hours
1 day
1 week
1 month
6 months
To self-exclude from gambling, look for the "responsible gambling" section of your online casino, find the self-exclusion option, select the desired time period and turn it on. If the casino operates as intended, you will not be allowed to play for the duration of the self-exclusion period, even if you contact customer support and ask to play.
In addition, casinos must suspend the sending of advertising information during the players' self-exclusion period. However, we are not sure that all online casinos comply with this recommendation, but we definitely feel that sending advertising materials to self-excluded players is unethical and should be avoided.
Deposit limits
If you don't want to limit your access to the game completely, it's possible to set a deposit limit that will help you control how much you spend on the game by restricting the amount you can deposit within a certain time frame.
Again, the time slots available will depend on the casino you choose. The most common options are:
The way these time intervals are calculated varies from casino to casino. What changes is the level of details. Some casinos use calendar days; for example, the daily limit applies between midnight on two consecutive days, for example. Other casinos apply the daily limit for continuous 24-hour periods.
When you apply a deposit limit, it is applied immediately. The same goes if you want to lower the limit. However, if you want to increase the limit in order to deposit more money, this change does not apply immediately. Some casinos make the change effective after 24 hours; others can take up to 7 days. Each casino has its own procedures, but in order to comply with the best practices of responsible gaming, these limits should not be increased immediately.
Loss limits
Many casinos allow you to set a limit on how much money you can lose in a given period of time. It works similarly to deposit limits, but it also applies to money you already have in your player account, while a deposit limits only "covers" the ability to make new deposits.
The time periods available for the loss limit tend to follow the times for deposit limits (most common are a day, a week, or a month).
While these practices may differ from casino to casino, the loss limit is generally calculated as a net loss limit, which takes into account the amount wagered during the selected period but also the winnings from your wagers. Ignoring bonuses and other factors that can influence your bankroll (apart from betting and winning), a net loss limit essentially limits how much your bankroll can decrease over a given period of time.
Betting limits
The betting limit is very similar to the ones mentioned above, in this case limiting the amount you can bet in a certain period of time. The results achieved when playing (winning or losing money) do not influence the betting limit in any way.
Some characteristics of betting limits are similar to deposit and loss limits, but with the main difference mentioned above. The time periods tend to be the same (most common are a day, a week, or a month).
Session time limits
Some casinos implement session timeout, which only allows you to play for a certain amount of time in each predefined time window. Upon reaching the limit, you will not be able to play until the predetermined period expires, but you will be able to log into your account and make a withdrawal, for example.
Example:
Let's say you set up a session duration limit that allows you to bet only one hour per day. After playing for 60 minutes, you will not be able to play until the day is over (either a calendar day or a 24-hour period).
According to our research, this option has only been implemented by a small number of casinos. However, assuming your casino supports this option, it can prove to be an asset if you are playing too much.
Limits on bet amounts
If you don't want to limit your ability to play and make deposits but would like to limit the size of your bets, there is an option to impose limits per bet. The name of this limit is self-explanatory – it sets a limit for the amount of each bet and is prevented from placing bets larger than that amount.
But it's not always that simple. As casino games are uneven in terms of volatility and variability, you may occasionally find a setting to set different limits for various types of casino games. This is a good tool as it allows you to adjust your limits to play more safely without being too limited.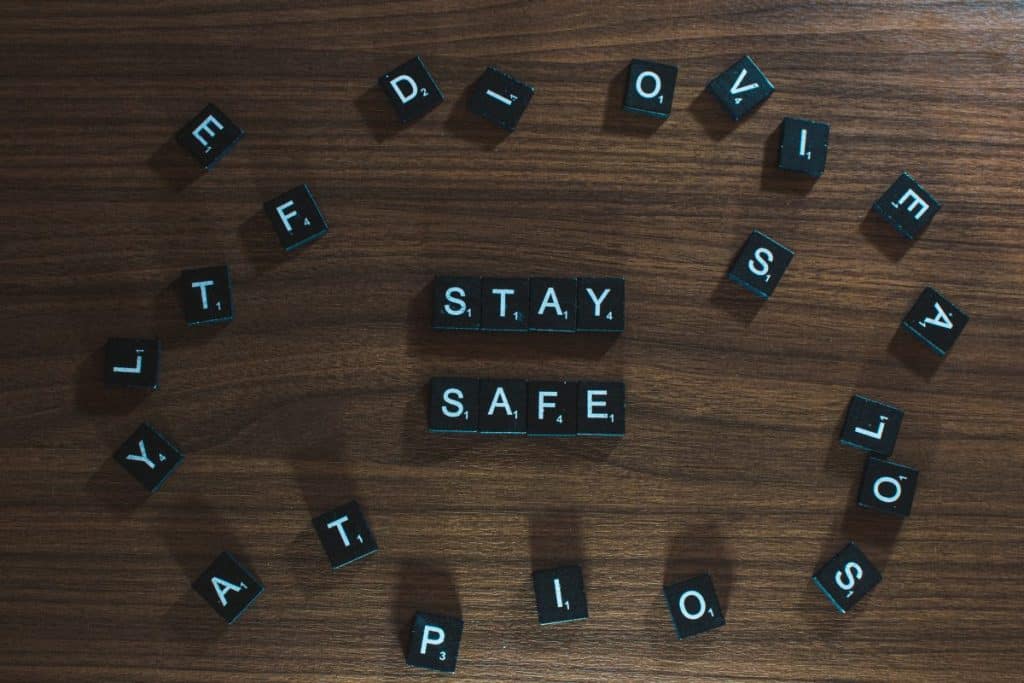 Conclusion
The game is fair when players are treated as they should be treated. When casinos do not try to cheat their players, their terms and conditions contain fair clauses: bonuses have reasonable payment terms, players get their money when they win, etc. We recommend casinos that are honest with their players, and if we discover anything that might suggest otherwise during our review process, we'll make sure that information reaches our visitors.