NEAR Protocol is a decentralized application platform created to make apps usable on the internet. Highly experienced programmers, Alex Skidanov and Illia Polosukhin founded the platform and launched it in April 2020. The platform's network operates on Nightshade, a Proof-of-Stake consensus mechanism, offering stable fees and scalability.
We classify its token as a mid-cap cryptocurrency with a market cap of over $2.2 billion and a circulating supply of over 440 million NEAR. At the time of writing, its unit value was sitting flush at $5. Whether you plan to shop online, play at the best crypto casino, or use NEAR for payments, it is a viable cryptocurrency to use at an accessible price.
In terms of sustainability, 5% of NEAR's extra supply is issued every year to support the network through epoch rewards. From that amount, 90% goes towards validators and the remaining 10% to the protocol treasury. The platform distributes a total of 30% of transaction fees as rebates to contracts that interact with a transaction, burning the remaining 70%.
About NEAR Protocol
Its founders created NEAR with the intention of making it a next-gen platform for decentralized apps (Dapps). Dapps are applications that operate on top of a decentralized blockchain, such as Ethereum.
NEAR Protocol has a unique scaling solution, Nightshade, together with an extremely powerful consensus engine referred to as Doomslug. Ethereum was the first blockchain network to introduce smart contract technology in 2015. Together with NEAR, there are currently over 10 similar platforms in operation.
NEAR is relatively new when compared to its smart-contract blockchain competitors. Its founders have ambitions for it to improve on the limitations that exist in older blockchain models. Common limitations of competitor blockchains include low speeds, low throughput, and poor cross-compatibility.
NEAR hopes to drive improvement in these areas through a community-governed, sharded blockchain platform that uses scalability and interoperability at the core of its operational model. With its Proof-of-Stake consensus mechanism, it can incorporate various innovative techniques that help to improve scalability while reducing costs for end-users and developers.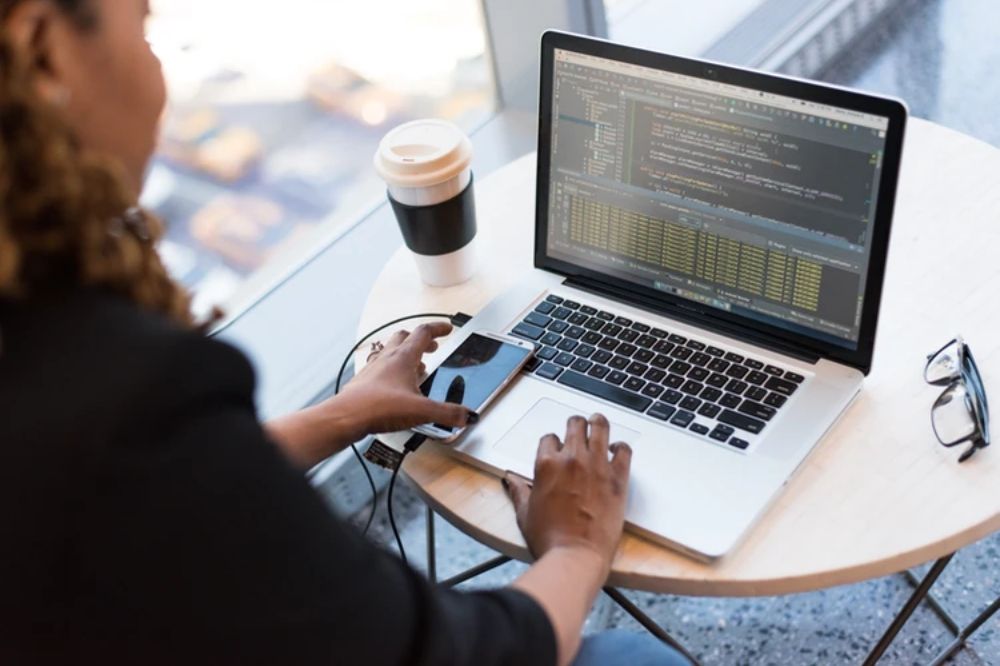 Who Are The Developers?
The blockchain is under development by a global community of researchers, thinkers, and developers- referred to as the NEAR Collective. This community of like-minded individuals wrote the original code for the network and offered continued support for its development.
Their support extends to releasing bug fixes and updates and creating the surrounding NEAR ecosystem. Furthermore, the platform uses open-source code. This means that any interested party is free to join the NEAR Collective and make contributions towards its development.
How Does It Work?
Similar to other blockchain networks like TRON, Cardano, and Ethereum, NEAR is a base-layer blockchain that provides the foundation upon which to launch and develop other applications.
The Nightshade technology supports NEAR's excellent throughput capabilities. Individual sets of validators facilitate transactions in tandem across many sharded chains. This improves scalability on the platform. It also provides an immense improvement to the blockchain's entire transaction-carrying capacity.
As with comparable blockchain networks, NEAR Protocol uses a sharding system. However, NEAR's system sets itself apart as each shard creates a fraction of the next block, commonly referred to as a chunk. The blockchain processes and immutably stores these shards and uses them to finalize any transactions.
Doomslug, NEAR's consensus mechanism, helps to improve efficiency. Moreover, it ensures that all blocks achieve finality in a matter of seconds. This is possible through the validators that take turns to produce blocks as opposed to competing against one another.
This blockchain aims to make things simpler for developers. It provides developers with an extremely powerful toolkit that helps them build next-gen applications effortlessly. With NEAR's fantastic technology and contract-based account model, developers can create advanced apps.
These advanced apps can sign transactions on behalf of users, allowing them to execute agreements automatically. This means that users don't need to be physically present to confirm the action or finalize the transaction.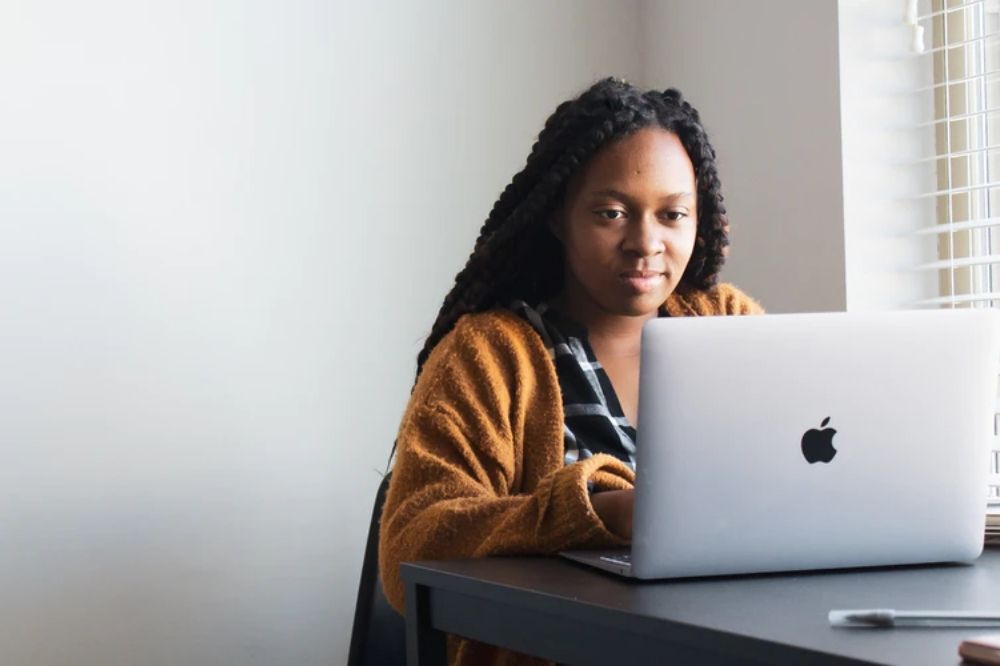 NEAR Tools
Software Development Kits (SDKs) that include standard data structures, together with testing tools for Rust and Assembly Script;
Gitpod to develop a zero-time onboarding experience for developers;
A wallet that allows application developers to create a streamlined user experience;
NEAR Explorer that assists with debugging contracts and understanding the network performance;
NEAR Command Line Tools to enable developers to launch applications from local environments.
What's Unique About The Protocol?
This blockchain uses innovative techniques to realize its purpose as a next-generation platform for Dapps. To achieve this, it addresses some of the most pressing and prevalent issues with blockchain networks.
It is exceptionally fast when compared to competitor networks, with processing speeds of 100,000 transactions per second. And it finalizes transactions almost instantly, largely due to a mindblowing one-second block cadence.
Not only is it extremely fast, but it can achieve transaction fees that are 10,000 times lower than comparable networks like Etherum. This makes the cost of using NEAR essentially insignificant.
Although its technical advantages are by far its biggest attraction for investors, this blockchain network also aims to remain usable and accessible to people with little to no blockchain knowledge. It achieves this through a process called Common Sense Onboarding. This process allows regular users to access Dapps built on it with a familiar registration flow to the one they've used on the general network.
With such a seamless operational model, developers can reach out to a wider audience while also eliminating ambiguity for users who are already accustomed to using Dapps on the platform. NEAR provides developers with a wide variety of modular components that assist them with fast-tracking their network development.
This includes the development of non-fungible tokens (NFTs), faucets, token contracts, and guest books, amongst others. This helps them to boost their project contribution and progress efficiently.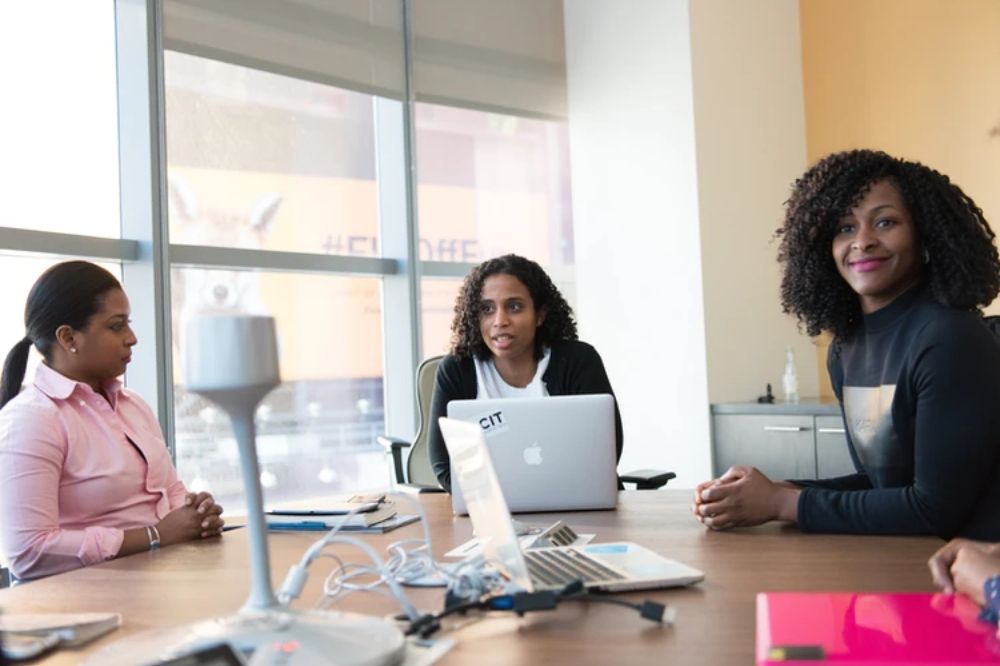 Who Is Building On The Blockchain?
Considering that the blockchain launched only about a year ago, several large projects are already in construction on the platform. The most established of these projects include:
Flux – a decentralized open-market platform that launched on NEAR in August 2020.
Mintbase – an easy-to-use platform that enables users to issue and sell NFTs cheaply and simply.
Paras – an NFT marketplace focused on top-quality work curated by a select group of artists.
The NEAR Foundation has a NEAR Grants Program in place that supports projects that intend to expand the NEAR ecosystem and its global community. It is estimated that over $1 million in grants will be awarded for project development on NEAR this year.
What Is The NEAR Token?
Like most of the blockchain networks in operation, NEAR Protocol has its own native token called NEAR. The token incentivizes nodes on the blockchain platform. It is also used to power transactions and for the multitude of the network's smart contracts.
Since NEAR Protocol is a community-governed platform, NEAR token holders can partake in on-chain governance of the blockchain network. Alternatively, they can opt for a validator to vote on their behalf.
The governance forum of the network is a space for members to discuss matters like the marketing and development of NEAR products and the surrounding NEAR ecosystem. Users can also submit proposals and suggestions to the NEAR Enhancement Proposals repository (NEPs) that they can access on Github.
What Can You Use The Token For?
NEAR is the nativity utility token of NEAR Protocol and has multiple uses. You can use it as payment for processing transactions and to store data. You can also use it to run validator nodes on the NEAR Protocol network by staking NEAR tokens. Moreover, you can use it for governance votes to ascertain the correct allocation of network resources.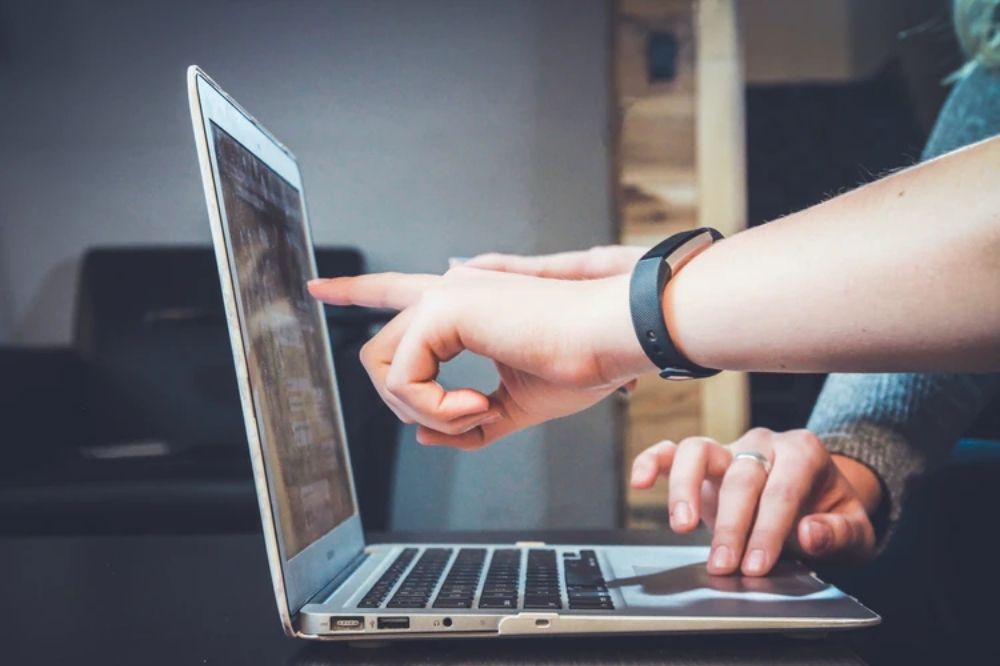 Where and How To Buy NEAR Tokens?
If you want to invest in NEAR Protocol or use any of the Dapps built on the NEAR blockchain, you will need to get some NEAR tokens first. To get the tokens without buying them, you can participate in development bounties, engage in staking, or operate a NEAR community. Although these are cost-effective options, they are time-consuming and it may take a while before you receive your tokens.
The easiest way to get your hands on some NEAR tokens is to simply buy some from a supported crypto exchange like Binance, OKEx, or Huobi Global. Make sure that you choose a reputable crypto exchange platform when purchasing your NEAR.
We'll now take you through a step-by-step process of buying NEAR on crypto exchange, Binance, using a cryptocurrency of your choice. We use the example of Binance as it is currently the most liquid crypto exchange for investors who want to outlay some funds for NEAR. This process will be very similar for other crypto exchanges using different kinds of cryptocurrency as your purchase choice.
How To Buy Tokens In Four Steps
Step 1
First, you'll need to register on Binance and top up your account with some of your crypto. At the time of writing, Binance supports NEAR conversions against Binance Coin (BNB), Binance USD (BUSD), Bitcoin (BTC), and Tether (USDT).
Step 2
Go to your designated NEAR market on the Binance spot exchange. This could be NEAR/USDT or NEAR/BTC, for example.
Step 3
Once you've reached the market, you can enter the Binance trading interface. Select the Market option located at the bottom of this page on the order panel.
Step 4
Enter the amount of your cryptocurrency that you want to spend to buy NEAR. After entering the amount, click "buy NEAR". The platform will automatically execute your order at the best possible price offered by Binance. You should see the deposited funds on your Binance account balance- ready for you to trade or withdraw.
As mentioned earlier, you can follow a very similar process when using other established crypto exchanges. We do recommend Binance, however, due to its seamless process for NEAR purchases.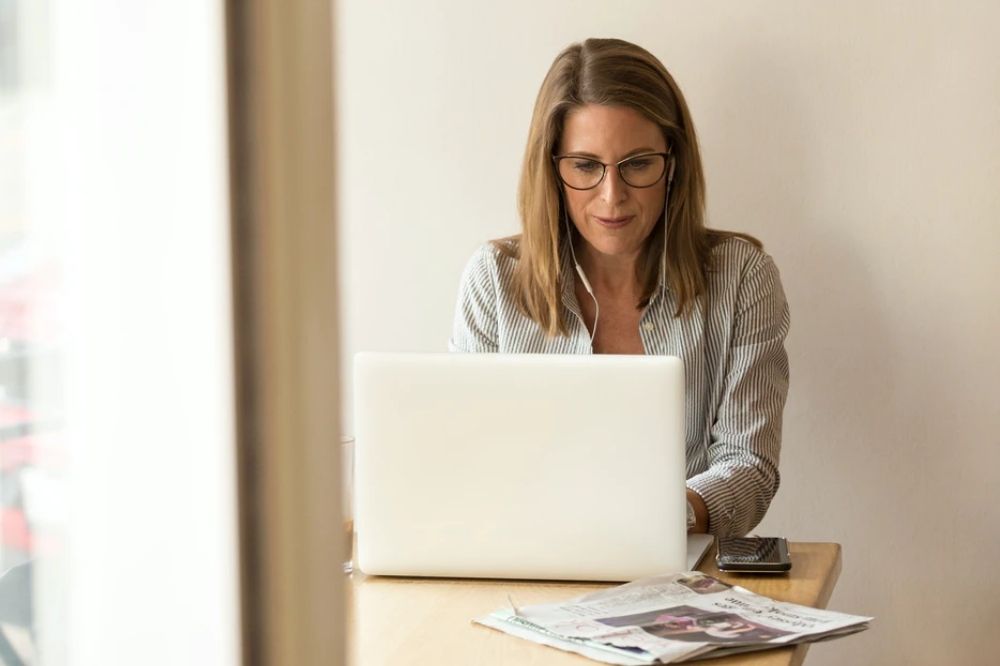 What Does The Future Hold For NEAR Protocol?
In April of this year, NEAR released something called a Rainbow Bridge, an Ethereum to NEAR bridge that enables users to transfer their Ethereum ERC-20 tokens to NEAR. This innovative technology enables users to use ECR-20 tokens within the NEAR Dapp ecosystem. Simply amazing!
This bodes well for future development plans as NEAR Protocol aims to make its platform as accessible as possible with interoperability across various cryptocurrencies.
NEAR Protocol is also planning to implement support for the Ethereum Virtual Machine (EVM). The EVM is the software stack that Ethereum uses to operate decentralized applications. Upon completing this exciting initiative, developers will be able to launch Ethereum Dapps on NEAR without making wholesale changes to the code. This eliminates some of the major barriers that hinder cross-chain launches.
Final Thoughts
As one of the up-and-coming mid-cap cryptocurrencies in the market, NEAR Protocol has shown remarkable resilience in the wake of a highly turbulent year for cryptos. Moreover, it has outstanding potential for growth with NEAR Protocol's project team regarded as one of the best in the industry.
With such an experienced team, unique and innovative technology, and many exciting projects on the horizon, NEAR Protocol remains a step ahead of the pack with a future that's packed with potential. Make sure to study the markets carefully before committing to cryptocurrency investment like NEAR. Good luck!