Are you asking yourself, "is ANKR a good investment?" It's a valid question – the crypto industry has enjoyed unprecedented growth over the past two years. Both fresh and seasoned investors have been scouring the market for the best utility tokens.
Crypto developers have been working tirelessly on unique projects in response to this. They hope these will attract crypto enthusiasts and offer practical solutions to some of the challenges in the blockchain industry.
Whether you use crypto to shop online or play at BC.Game's casino, it always helps to have a diverse portfolio. As you know, one such blockchain-based project is ANKR. It's a good token that's been attracting interest in recent times.
Read on as we delve into the world of ANKR and answer your top questions about it.
What is ANKR?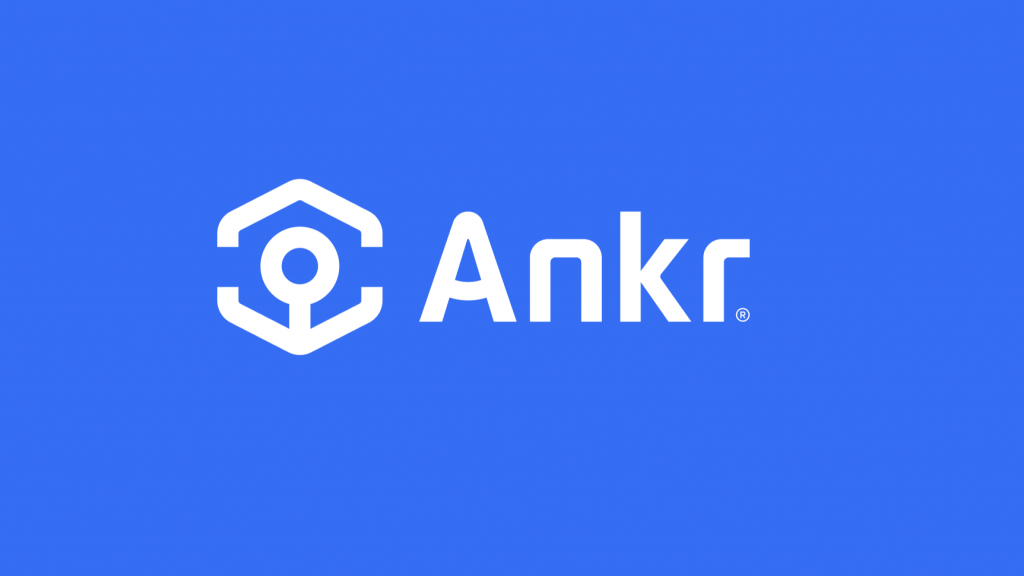 ANKR is the native token of Ankr (a decentralised infrastructure provider for Web3). The token is Ethereum-based and aims to help people access and interact with blockchain ecosystems by building Dapps, staking, or hosting nodes.
ANKR launched in September 2018. It is helpful in payments like node deployment and can act as an incentive for members on its platform.
The ANKR token can be a low-cost investment with an attractive price and market potential for investors looking to diversify their portfolios. The token has increased demand and usage as the project has progressed. It's had the perfect conditions for the coin's value to grow.
The developer team is convinced that the coin will play a crucial role in the ANKR Decentralized Autonomous Organization (DAO). A recent statement read, "Increasing the utility and governance mechanisms of the token will improve its value while adding extra incentive to grow our community and bring an ever-growing number of token holders into the fold."
ANKR Token In Circulation
At the time of writing, there were over 8 billion ANKR tokens in circulation. The total supply of the token is limited to 10 billion. With the supply cap approaching, buyers will want to jump on the ANKR bandwagon significantly as its value increases with scarcity.
At the start of the year, global crypto exchange Kraken announced that they were listing ANKR. In March, Ankr announced launching the first Binance Smart Chain Application Sidechain (BAS) testnet alongside Celer and NodeReal. This BAS testnet is a framework for creating subnets or sidechains specific to the BNB chain ecosystem applications.
March was fruitful for ANKR as Coinbase also added the token to its platform. Coinbase is famed for its stringent adherence to compliance and regulations. It doesn't add new cryptocurrencies unless it is sure of its reputation.
Joining Coinbase was a feather in ANKR's crypto cap. It underscored its strength as a digital token and the technology that underpins it. Industry experts predict that the token's price could touch $0.12 next year. In the next five years, it could rise to over $0.30, citing great long-term potential.
How to Buy and Store ANKR
Besides Kraken and Coinbase, many popular crypto exchanges list the ANKR token, including:
Binance
Upbit
BitMax
Hotbit
Bittrex
Bitinka
Binance has the most significant volume of ANKR trade, followed closely by Upbit and BitMax.
To get your hands on some ANKR tokens, follow these steps:
Find an exchange that lists ANKR
Register and open an account with the exchange. Upon registration, you must disclose details like your phone number, email address, and proof of valid ID.
Deposit into the account using fiat or crypto
Complete the purchase by buying ANKR with the funds in your exchange account.
Store your ANKR in a suitable offline/cold storage wallet.
Investors should store their ANKR in a wallet compatible with ERC-20 tokens. It will help them avoid the normal risks associated with big centralised exchanges. Using a cold wallet for storage is the safest and most recommended option.
So, What About the Ankr Platform?
Ankr developers believe that cloud computing is the future of the crypto industry. They have used the Web3 framework and a cross-chain staking DeFi platform built on Ethereum. The primary goal is to leverage idle computing powers for secured data and cloud services.
This decentralised economy monetises the idle data centre's space capacity. In addition, it uses shared resources to provide affordable and accessible blockchain-based hosting alternatives. Ankr plans to create a marketplace and infrastructure platform for Web3 stack deployment. It will connect end-users and resource providers to DeFi applications and blockchain technologies.
Ankr's cloud infrastructure is unshared and operates independently, which is an attraction for investors. Also, it's powered by data centres that are geographically scattered to boost its resilience and stability.
Ankr can deploy over 100 types of blockchain nodes for enterprise clients and developers. Key elements of this project include a decentralised infrastructure and click node deployment. There is also automated management that uses cloud-native technology and Kubernetes.
Overall, Ankr looks to eliminate some of the challenges DeFi investors and Dapp developers face. Primarily, the project helps to reduce compartmentalisation in the industry. Besides that, it gives developers and stakers access to multiple blockchains.
Platform Dynamics Uncovered
The Ankr network model uses traditional blockchain architecture, although it improves the incentive system and consensus mechanism. In addition, it provides unhindered uptime for varieties of nodes.
Team members at Ankr ensure that all incentives meant for the enterprise-level networks are strong enough. Their vision is to draw key players to the platform through verification nodes in the blockchain.
Ankr has a compound API that is secure, cost-effective, and intuitive. It enables all crypto exchanges and wallet providers to access the interest rate protocol. Ankr removes terrible actors from their node contribution to maintain network quality through a reputation-based system. It ensures only good actors serve as verification nodes.
Ankr uses Intel SGX as its main technological component to aid the execution of applications through its hardware. With such innovative technology, executions are processed effortlessly in the hardware. These help to secure it against hardware and software attacks.
For Ankr's off-chain data and processing, the team uses the NOS Native Oracle System. The system helps to transfer data between itself and the on-chain smart contracts. This NOS is safe and requires authentication to boost security. Data-sourced security is handled flexibly, and the platform allows security levels from NO encryption down to Perfect Forward Secrecy and TLS.
With the technical bits out of the way, let's explore some other facets of this exciting altcoin.
What Makes It Unique?
Ankr is the first network to use trusted hardware and guarantees a maximum level of security. As mentioned, it offers innovative blockchain solutions that support idle computing power – typically from data centres and devices.
The platform supports the sharing economy. Customers can access affordable resources while enterprises profit from their unutilised computing power. The network takes current and underutilised hardware from cloud-computing providers and rents it out.
Anyone can create a blockchain and use the technology. Through Ankr, enterprise clients and developers can deploy blockchain nodes cost-effectively using smart connections. In doing so, they can assemble a development team and provide new avenues for growth and development.
Cloud-computing companies can use their computing power in exchange for ANKR tokens. With wastage being such a critical industry issue, the platform helps to reduce this issue to a large extent.
Meet the Team
The central team at Ankr consists of 16 members. Many are Berkeley graduates with a solid technical discipline and an engineering background.
The platform was founded in 2017 at the university. It started as a shared computing platform that operated on blockchain technology. The founder, Chandler Song, has years of experience as an engineer with AmazonWeb Serv and currently serves as Ankr's CEO.
Co-Founder Ryan Fang graduated from the same university with a degree in Business Administration and Statistics. He worked as a banker and data scientist in Morgan Stanley and Credit Suisse's global financial and investment firms.
Song encouraged Fang to invest in BTC in 2017 and then used that to fund the Ankr project. Both recognised that the cloud computing market could be a tool to enhance global innovation. As such, they created a decentralised economic cloud based on that concept.
The pair spearhead a vibrant team of developers and have constantly focused on sustainable innovation for the project.
More About the Community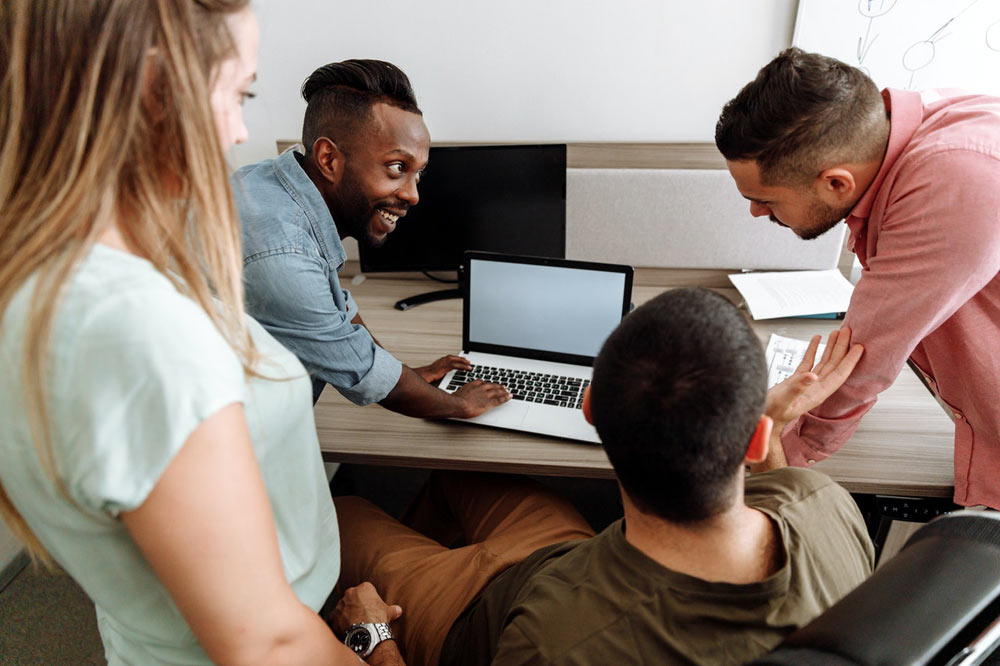 Compared to more established tokens, this project is still in its infancy. So, it's not surprising to learn that it has fewer participants to support the project. A small but growing Ankr sub-Reddit can be accessed by invitation.
The Ankr team has a Kakao talk channel and WeChat platforms to engage with in addition to the Ankr network. While these channels are relatively active, there is no conclusive number of active participants. It is thought that users' interest levels drop as the hardware requires them to become a node and benefit from protecting the network.
While that may be said, the team is working tirelessly to create more inclusive and engaging community channels.
So, Is ANKR a Good Investment?
With a market capitalisation of over $23 million at the time of writing, ANKR finds itself in the top 100 cryptocurrencies. Industry sentiment is that ANKR makes a significant investment as it has a fixed supply, leading to scarcity and a bump in its value.
ANKR displayed a bullish market trajectory in 2021, although its value has dipped slightly. Considering that almost all cryptocurrencies have taken a hit this year, it's no surprise that ANKR's value was also affected.
Even the world's biggest cryptocurrency, Bitcoin, recently plunged below $33,000, a record depreciation in the past 12 months and evidence that the crypto market remains volatile.
Once the ANKR token reaches its maximum supply, it will be rare and in short supply. It may give token holders something to look forward to in the future. As such, investors should consider ANKR investments as long-term commitments as part of a diversified portfolio.
The unit price of ANKR is accessible at the moment. Because of this, buyers are incentivised to invest now. They can buy cheaply and keep their investments locked for the long-term before evaluating their options and probably cashing out lucratively down the line.
Conclusion
There's always uncertainty in the crypto market. With this in mind, investors must consider how they plan to diversify their portfolios according to their investment goals and risk appetite.
That said, investing in ANKR may be worth considering – especially since it provides tangible solutions to real problems in the crypto industry. The project shows no signs of slowing down, resulting in greater interest and investment.
Do your research and scour the markets to gauge when ANKR's value is optimal for buying. Join ANKR's community forums to learn more about the project's development and what current token holders think about its future. All-in-all be discerning and exercise caution before committing your funds.