Hunting down the best Bitcoin games in 2021 to suit your playing style can be a bit of a slog, so we've put together a list that suits every player, no matter what. With a lot more time to spend indoors, it's no surprise that players are looking for exciting new alternatives to their favourite games. From Dice to Keno, Poker, and Blackjack, here are the best Bitcoin games to play in 2021.
Get your cosiest loungewear, and let's dive in! We'll be exploring the seriously enticing world of BC.Game, a blockchain-based casino that has been delivering the goods since 2017. The platform boasts sixteen proprietary games and a whole stack of bonuses for players to feast on. More on that later. For now, let's tap into these best Bitcoin games!
5. Dice
Dice is a simple game, but let's cover the rules quickly. In classic dice games, you must choose between 0 and 9999. You must enter a specific bet and determine the number you will bet. Then, you choose whether to roll over or roll under. Hit the Roll button and watch as the dice does its thing. If you win, you'll score. However, it is a "winner takes all" situation; losing means you'll receive no payout. There are two Dice games at BC.Game – Classic Dice and Hash Dice. Both are equally good, with a house edge of 1%.
4. Keno
Bitcoin Keno is a basic game that can yield some very satisfying results. You play by choosing between a set of numbers between 1 and 40. From there, ten numbers are drawn randomly. If your chosen numbers match the selected numbers, you'll win a portion of the bankroll relative to your BTC bet.
The number of correct matches you receive will determine your payout. Again, there are two Keno options on the platform. Players can choose between Keno and Keno Single, which offer a gameboard of 40 numbers where players can select between 1 and 10. In both games, players also have the opportunity to manage their risk levels, selecting between low, classic, medium, and high.
Here are some top tips on acing your Keno game, including a few strategies to implement to get you on that winning track. Strategies include keeping an eye out for the best odds, playing the middle spot games, only changing number-picking methods once a month, and more!
3. Poker
Poker is one of the most popular casino games in the world. Having originated in 10th century China, it made its way through Europe to become "Poque" and then onto the United States, where it was anglicised and became the poker we know today. Playing poker online can be incredibly satisfying, and you don't have to worry about the additional stress of bluffing when you play video poker.
The Bitcoin video poker game at BC.Game can yield some major wins – so give it a shot! 2. Blackjack Blackjack is all about strategy. The goal is to make it to 21 (with two cards) and beat the dealer's cards. You don't want to go over 21, as you'll lose, but too far under means the dealer may win. Video blackjack is a great way to score some big wins and get practice in for the real deal. Check out our Bitcoin Blackjack game here.  
1. Crash
If you're looking for a game that requires little skill but some patience, Bitcoin Crash is one for you. Crash works simply: there is an exponentially increasing curve and a multiplier that climbs with it. You place your bet and try to cash out before the curve crashes. You'll receive your bet times by the multiplier wherever you cash out. However, you'll lose your bet if the curve crashes before you cash out.
How To Win More In 2021?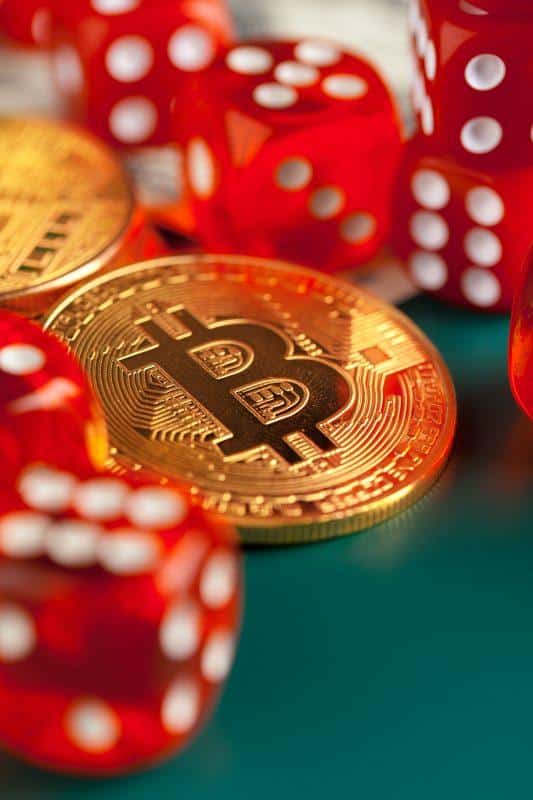 One of the great aspects of the BC.Game gaming platform is its incredible community of players. Players worldwide tap into the active chat room to meet like-minded players and discuss the games. Placing a big priority on the social aspect of online gambling, BC.Game have done well to create an inclusive environment for banter, bonding and, of course, winning. The chat room also offers key features to get the players in a festive, winning mood. Three ways to win a little extra in the BC.Game online chat room are through Rain, Coin Drops and Chat Games.
The Rain concept is not unique to the platform but relies on the generosity of winning players. An incredible phenomenon from the online gambling circuit Rain is when players who have won big randomly select other players in the chat room to "rain" some of their winnings.
However, the BC.Game team decided to spice things up, and occasionally the staff got involved in the action, raining tokens on randomly selected players. (Note that players need to be VIP04 status or higher to reap the rewards.) The second way to win in the chat room is through Coin Drops.
Coin Drops are exciting gifts from the BC.Game staff where players who are first at the ball are the first to win. The bags of coins are dropped into the chat room, as the name might suggest, and the first players to click on them can bag the coins. Coin Drops may have up to 100 coins at a time, so players best be on their toes and ready to jump at the opportunity! (Again, players need to have a VIP04 status or higher.) The final round-up of ways to win in the BC.Game chat room is through their Chat Games.
These are for all players – no matter your VIP status – and are sprung on chat room participants immediately. These are wildly random and can be based on about anything that will result in a winner.
The best Bitcoin games to play in 2021 are about big wins and good times. Keno, Blackjack, Poker, Crash, and Dice are all excellent casino games with huge followings – and they can all be found here at BC.Game casino.